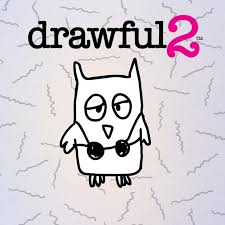 Game Info:
Drawful 2
Developed by: Jackbox Games
Published by: Jackbox Games
Release date: June 21, 2018
Available on: macOS, PS4, Switch, tvOS, Windows, Xbox One
Genre: Party
Number of players: Up to eight
ESRB Rating: Teen for suggestive themes
Price: $9.99
(Humble Store Link)
Thank you Jackbox Games for sending us this game to review!
Drawful was originally featured in the first Jackbox Party Pack. The sequel was originally released in 2016 and is now available on the Nintendo Switch. Like many party games, the more players you have, the more fun there will be. Before spending $9.99, make sure you have some friends to play with.
The gameplay remains the same where players are given prompts that they must illustrate. Being a good artist is not required and quite honestly, the bad drawings usually tend to be the funniest. Once all of the drawings are collected from the players, they will be shown in random order and the players must guess what the theme was. After all of the entries are received, everyone (except for the artist) must guess what the actual theme was. Funny but incorrect answers can be liked for extra points. Points are also awarded for fooling others and for guessing the actual prompt. The person with the most points after two rounds wins.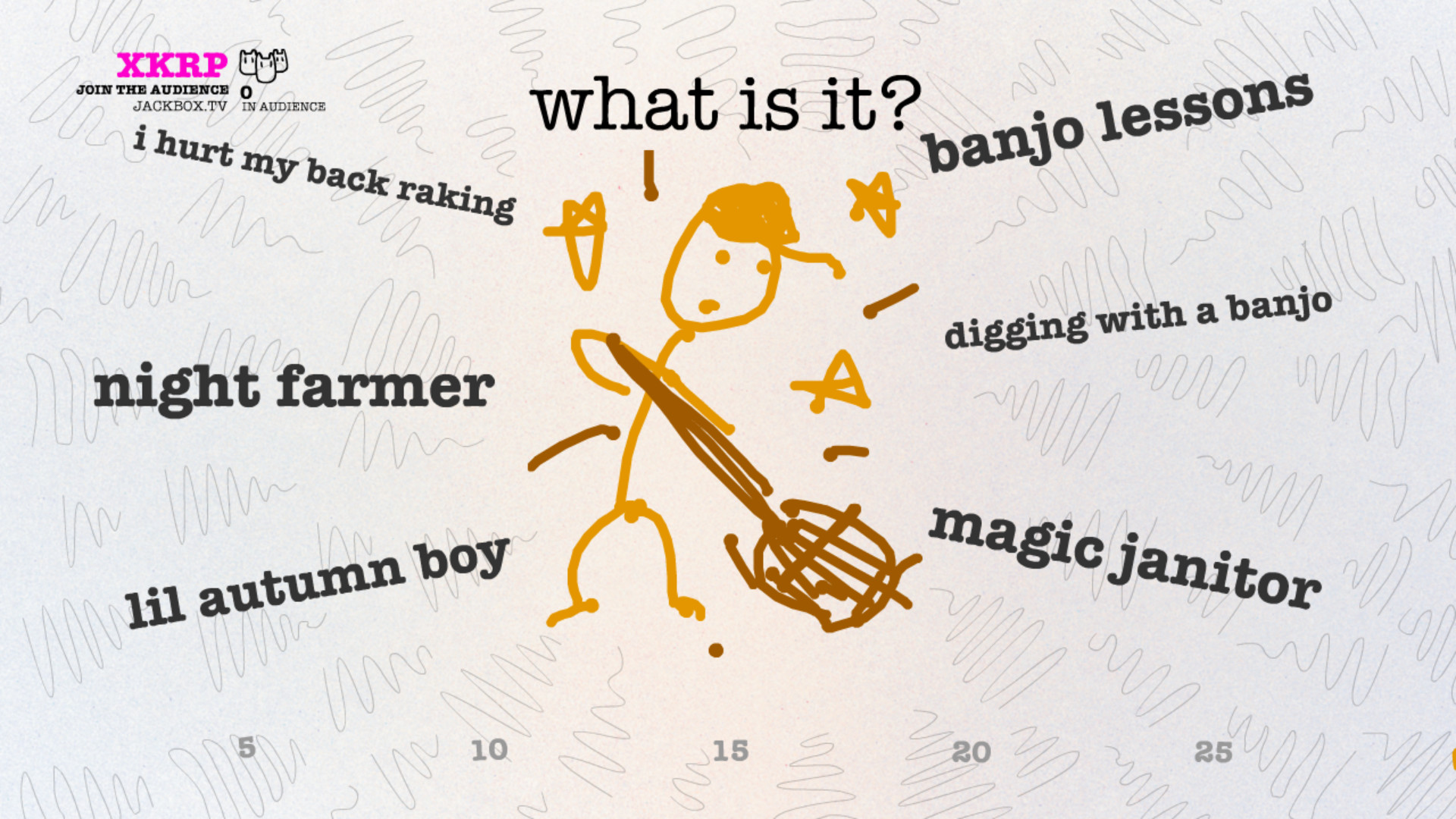 Highlights:
Strong Points: Fun party game 
Weak Points: Requires lots of players to be fun
Moral Warnings: Sexual prompts unless you disable them in the game settings; gross humor
The sequel brings many new features that were not available in the first version. Not only are the prompts all new, there are even more of them than the original game. If that's not enough for you, you can create your own. It should be noted that by creating and playing with your own prompts, the author has a major advantage. Drawings now allow you to use two different (automatically assigned) colors. Memorable drawings can live on by tweeting and sharing them with your followers. Twitch integration is an option and it can be required for participants in the game options if you desire it to be.
Like all Jackbox Party Pack games, you have to use an Internet enabled device to log onto www.jackbox.tv to enter in the randomly assigned game code to participate. During our gaming sessions we did experience an unresponsive browser and a parental controls disconnect. If a player leaves the game they can only rejoin as a spectator. Also, if a title suggestion is not received within the time period, a random response will be sent on that player's behalf.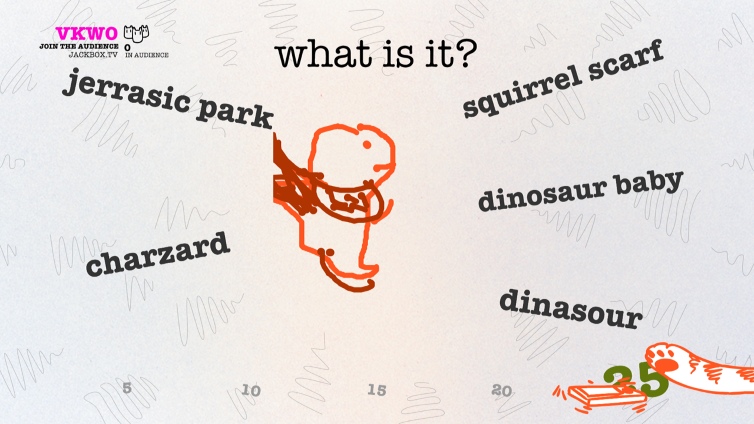 Score Breakdown:
Higher is better
(10/10 is perfect)
Game Score - 78%
Gameplay - 16/20
Graphics - 7/10
Sound - 7/10
Stability - 4/5
Controls - 5/5

Morality Score - 89%
Violence - 10/10
Language - 10/10
Sexual Content - 7/10
Occult/Supernatural - 10/10
Cultural/Moral/Ethical - 7.5/10
Most of the prompts are silly like "Abstract Art," "King of the Internet," or "Spit in a hamburger." Risqué prompts may appear if you don't enable the kid safe setting in the game menu. There are lots of gross sound effects like burps and farts that may make kids chuckle.
The game's interface is pretty simple and is easy to navigate. I like the animated drawings from the game like the cat's arm that gets longer as time ticks away in the drawing phase. The player art and their appropriateness levels will depend on who you're playing alongside.
If you enjoyed Drawful from the original Jackbox Party Pack, you'll enjoy this standalone version. The asking price is a reasonable $9.99 and is sure to bring lots of laughs to any party. You'll need reliable Internet and friends to enjoy this game to its fullest.