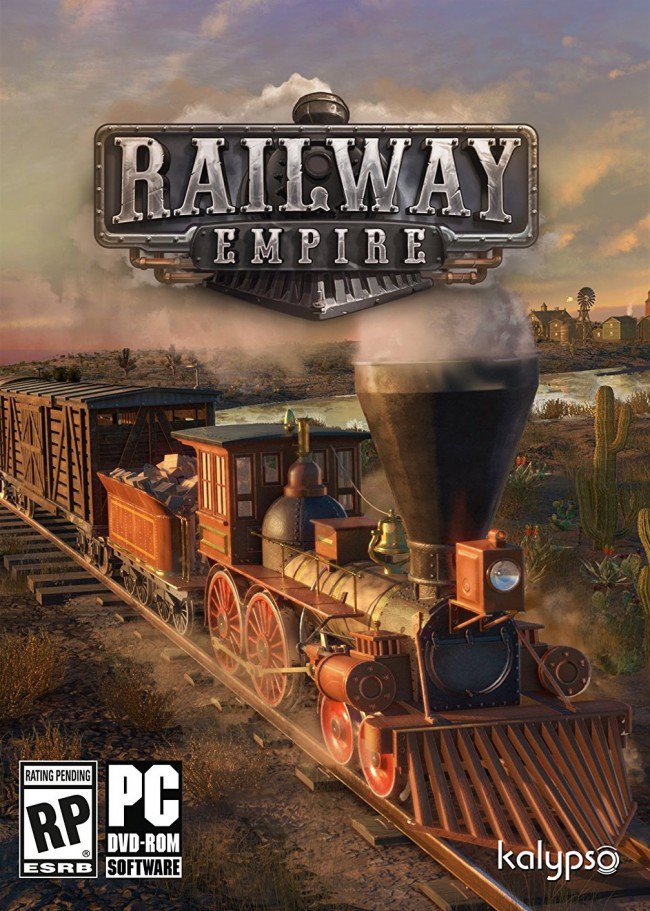 Game Info:
Railway Empire
Developed by: Gaming Minds
Published by: Kalypso Media
Released: January 26, 2018 (PS4, Xbox One, and PC)
Available on: PlayStation 4, Xbox One, Microsoft Windows
Genre: Simulation
ESRB: E for Everyone, Alcohol Reference, Mild Language, Violent References
Number of players: 1
Price: $59.99 (PS4 and Xbox One), $49.99 (Steam)
(Humble Store Link)


Thank you Kalypso Media for sending us a review copy of the game.
Note: This review is based on the PS4 Pro version and might not look, sound, and perform the same on other consoles and PC.
Simulation games are a unique genre in today's gaming landscape; you either love them or hate them. I only met a few gamers that are in the "they're alright" category. I, myself love them if done right. The developer Gaming Minds are known to put out really enjoyable and in depth simulation games. My two favorites of theirs are Port Royal 3 Gold Edition and Grand Ages: Medieval. Railway Empire is another top notch simulator and even though I enjoyed the two I just mentioned more, I would still whole heartedly recommend this for any simulation fan.
The game has you start out learning the basics of railroad track placement and then setting up a locomotive to haul goods to several locations. I enjoy the way the game eases you into everything so that you don't feel so overwhelmed. There is a ton of information that you need to learn, but thankfully the game offers an area called "Tips & Tricks" to help you understand many of the game's basic to challenging mechanics. I would advise any player to reference this anytime they get stuck or just want to brush up on how to do something.
There are several game modes: Campaign, Scenarios, Free Mode, and Sandbox Mode. Campaign has you try to grow your railroad empire over a 20 year period. Scenarios are different objectives you need to complete. Free Mode and Sandbox Mode allow you to pick a time period and build your empire from there, the only difference is that Sandbox mode is solo only.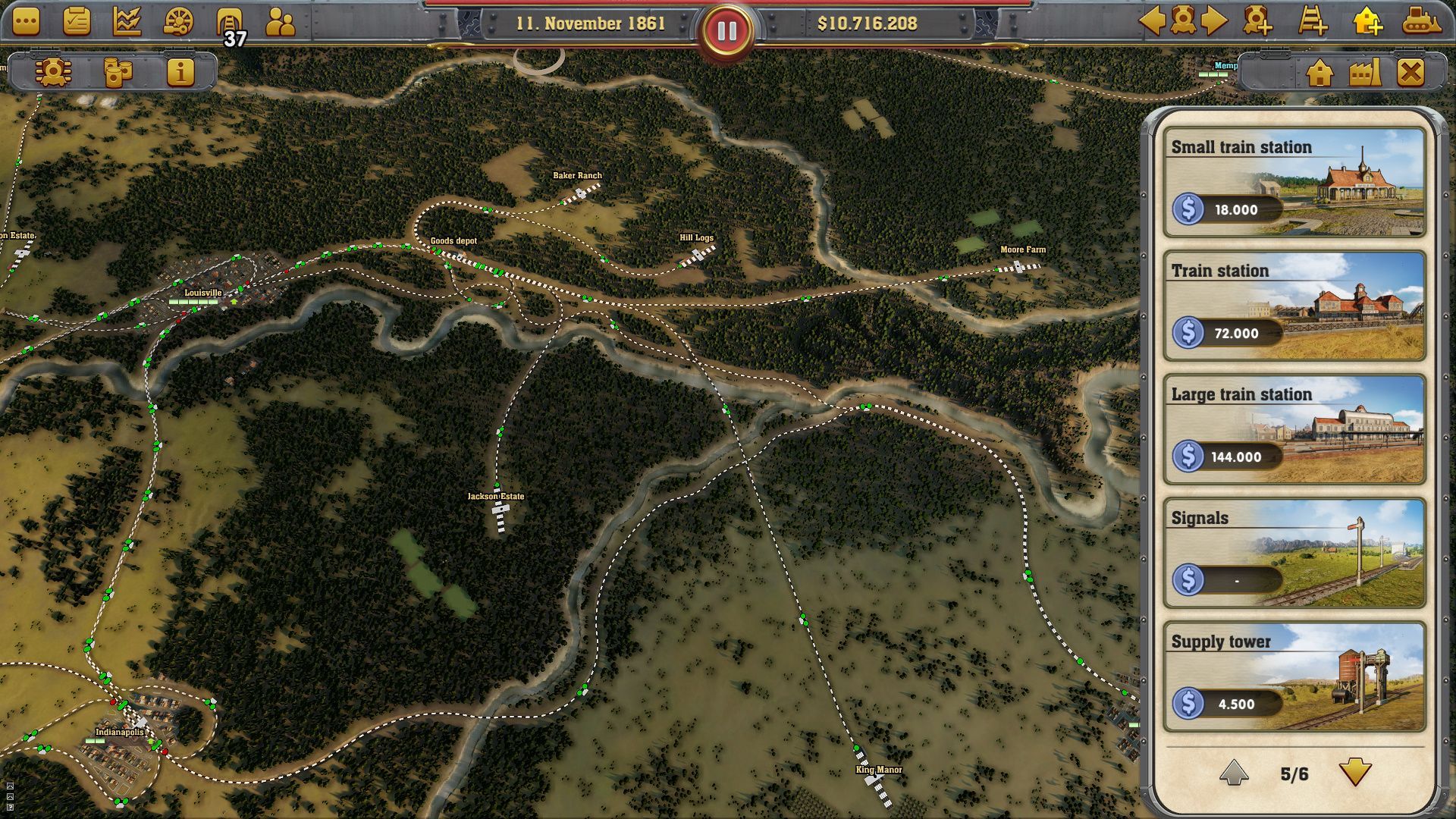 Highlights:
Strong Points: Very deep gameplay. Nice graphics and sound quality. Several modes of gameplay. Very detailed trains. Very stable and polished game.
Weak Points: No multiplayer. Only able to play parts of the United States at a time, not the entire country. To complex for children and preteens.
Moral Warnings: Alcohol references. Use of the word "damn" in dialogue. Use of bandits to rob AI rivals.
A cool aspect of Railway Empire is the "Tech Tree" which as you play in any of the modes you receive points that allow you to unlock different upgrades and many other items. Also Railway Empire allows you to upgrade towns with different building types that you unlock. Furthermore, the game will allow you to purchase various live stock farms. Lastly, you can buy stock in your competitor's company to try to take them over.
The graphics are very well done and I would recommend anyone who gets a chance to go into first person mode and ride in your train (that is a cool feature). The sound and voice acting is pretty enjoyable and I appreciate when a developer goes the extra mile to make the game more fleshed out with tons of voice narration. The sounds of the trains and the many ambient sound effects are well done and make you feel more immersed into the game world.
There were no stability issues or crashes while I played the game. The developer really seemed to care that the game would work really well and any known issues reported to them seem to be addressed with timely patches (the PS4 version only needed 2 patches as of the time of this review). I have played other games where the game seemed to be rushed and needed many more patches and other fixes in the same time frame. The controls are very easy to get used to and I have had no trouble doing various tasks that I was working on. I understand that on the PC the controls are even more fluid.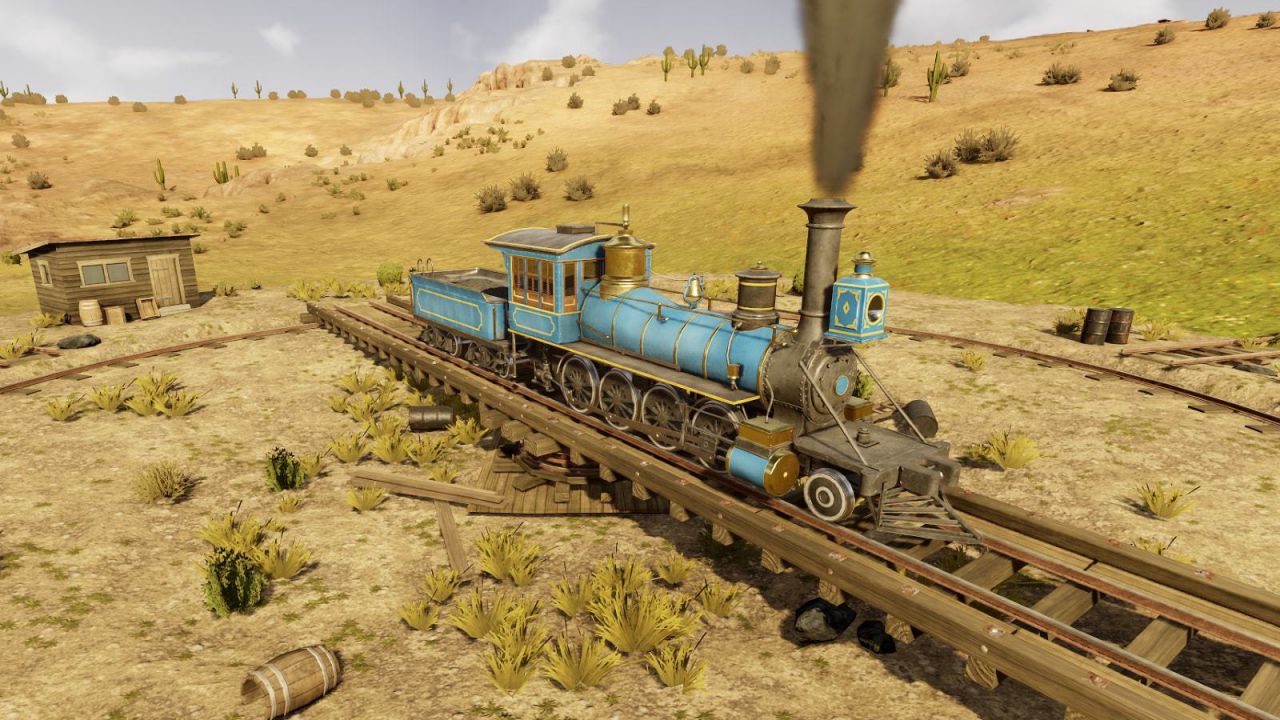 Score Breakdown:
Higher is better
(10/10 is perfect)
Game Score - 82%
Gameplay - 15/20
Graphics - 8/10
Sound - 8/10
Stability - 5/5
Controls - 5/5

Morality Score - 92%
Violence - 9/10
Language - 7/10
Sexual Content - 10/10
Occult/Supernatural - 10/10
Cultural/Moral/Ethical - 10/10
I think the one thing missing from the game is multiplayer. I would love to get together with my friends or with some random gamers on PlayStation network and either work together to build a massive railway empire or battle out against each other for railway domination. If this game offered multiplayer co op and or domination I guarantee that it would be far more popular on each platform.
Railway Empire is rated E for Everyone, however I would not recommend this game for kids or even pre teens. This game is a very complex train simulator. You need to manage so much and it can be very overwhelming, especially once your railway empire gets pretty big. Do not buy for your children and pre teens unless you are prepared to sit with them throughout the game.
In regards to morality; There is the ability to brew and transport beer. Also the word "damn" is used in the dialogue. The game gives you the option to hire bandits to rob your rivals.
This is very fun and the attention to detail of the trains and other items throughout the game is impressive. I have enjoyed my time with the game and would recommend this to any simulation junkie. As I stated above I would caution parents of children and pre teens because of the deep complexity and challenge of the game mechanics and the morality items I mentioned in the paragraph above.