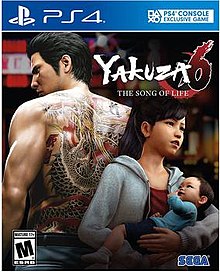 Game Info:
Yakuza 6: The Song of Life
Developed by: SEGA
Published by: SEGA
Release date: April 17, 2018
Available on: PS4
Genre: Action
Number of players: Single-player (some mini-games support two players)
ESRB Rating: Mature for Blood, Intense Violence, Partial Nudity, Sexual Content, Strong Language, Use of Alcohol
Price: $59.99
(Amazon Affiliate Link)
Thank you SEGA for sending us this game to review!
Yakuza 6: The Song of Life was originally released in Japan in December of 2016 and became available to PS4 owners worldwide in April of 2018. The story takes place shortly after the fifth installment with Haruka retiring from her Pop Idol stardom to spend more time with her orphanage family. During her final performance, Kiryu Kazuma was beaten severely and required hospitalization. While in the hospital, Kiryu was arrested and didn't resist serving three years in prison in hopes of living in peace at the Sunshine Orphanage afterward.

While in prison, Kiryu was visited by Haruka and she disappeared without a trace until after his prison term was served. In 2016, Kiryu is a free man and now that phone booths are a thing of the past, this game entry allows you to manually save on top of the generous frequency of autosaves. The story sequences are long, but engaging and worth paying attention to.
Kiryu's first stop after prison is to the orphanage where he quickly finds out that Haruka has gone missing. Once on her trail, he discovers that she was involved in a severe hit and run and is fighting for her life. On top of that shock, Kiryu also finds out that she has an infant son that she was protecting named Haruto. A majority of this game is spent determining if the car accident was intentional or not and who the father of Haruka's child is.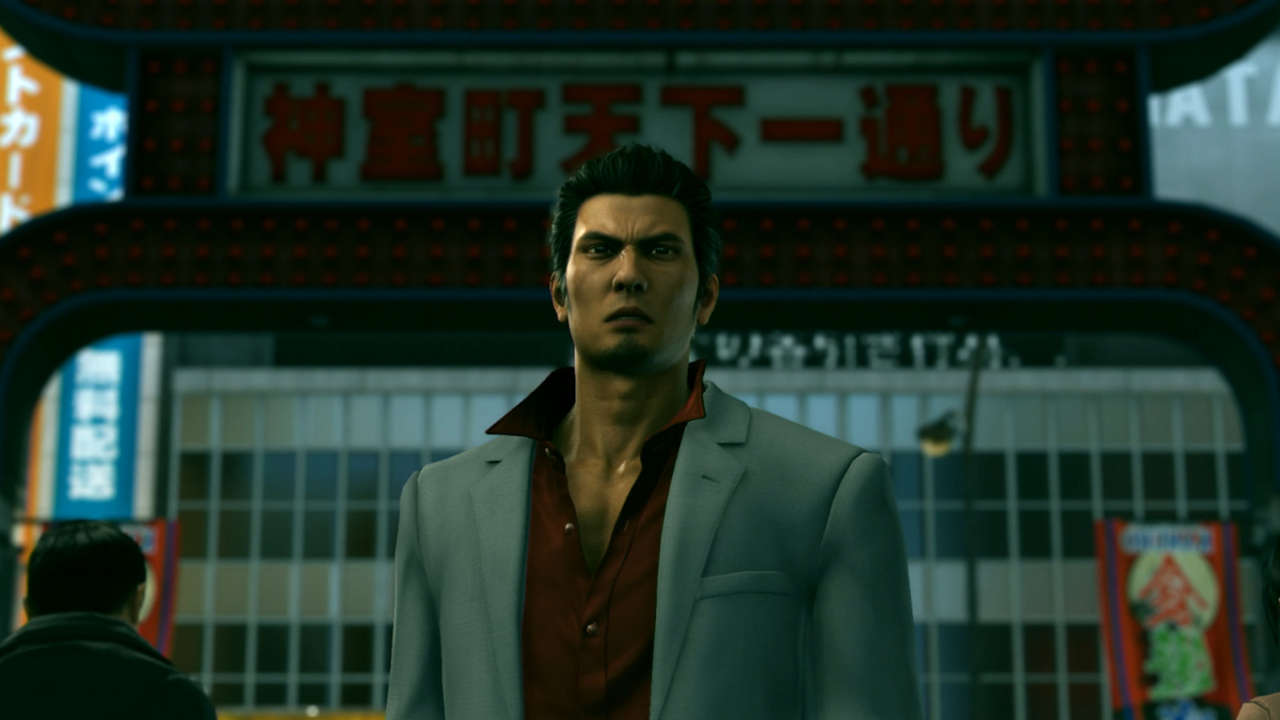 Highlights:
Strong Points: Engaging story; likeable characters and funny dialogue; intense battles
Weak Points: Main story can be completed in less than fifteen hours
Moral Warnings: Although the violence can be minimized, this game is still pretty gruesome; lots of language and blaspheming with every word possible used; prostitution and sex outside of marriage is shown as positive; partial nudity with men shown in underwear or pants revealing their butt; ghosts can be interacted with; offerings can be made to Jizo statues; smoking, drinking, and drunkenness are shown
While he was in prison, things changed for the worse in Kamurocho. The Chinese Triad are taking over and many of the Tojo clan members are laying low and hiding to survive. The Stardust Host Club is under new management and doesn't hold back on fulfilling their patrons' every desire. Some yakuza don't hide the fact that they employ the service of prostitutes. Drinking, drunkenness, and smoking are seen as well.
Though some females are openly groped, more skin is shown by men in this game. One of Kiryu's battles is against a yakuza wearing only his underwear. Another battle is with a man whose pants don't cover his backside whatsoever. Kiryu can partake in female stripping webcam sessions, but nothing is shown.
Besides online chat sessions, there are many mini-games to partake in. Kiryu can stop by arcades featuring two-player enabled games like Virtua Fighter 5: Final Showdown, Puyo Puyo, Out Run, Super Hang-On, Space Harrier, and Fantasy Zone. Later in the game, Kiryu can start his own anti-gang clan and do some RTS style street battles. Baseball is another way to take a break from getting jumped in the streets every few minutes.
Thankfully, Kiryu can hold his own in battles despite being nearly fifty years old. He looks pretty darn good for his age, but that doesn't stop people from referring to him as an old man and a fossil. Some of the close ups of Kiryu show a few grey strands of hair but otherwise he's in tip-top shape. The visuals in this game are incredible and you can see the pores on the skin of the characters. The scenery is wonderful as well. While enjoying the view, many street punks will challenge Kiryu to battle and he can take them all down with little effort. Sometimes he'll have allies fighting along with him.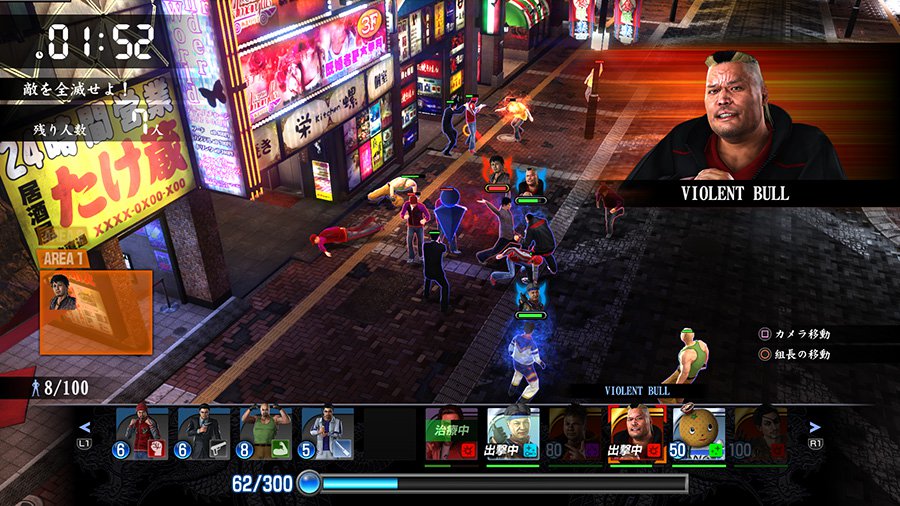 Score Breakdown:
Higher is better
(10/10 is perfect)
Game Score - 90%
Gameplay - 18/20
Graphics - 9/10
Sound - 8/10
Stability - 5/5
Controls - 5/5

Morality Score - 27%
Violence - 0/10
Language - 0/10
Sexual Content - 3/10
Occult/Supernatural - 7/10
Cultural/Moral/Ethical - 3.5/10
Though you can minimize the blood, it won't make any difference in the cutscenes. The battles are still pretty brutal as you can grab nearby items like bikes, cinder blocks, and pottery and beat people to a pulp with them. Some unavoidable and gruesome deaths/suicides are shown throughout the game. The foul language and blaspheming can't be avoided either. Though the (excellent) voice acting is in Japanese, the subtitles reveal what is said. This is not a game that should be played anywhere near young children.
If the violence won't frighten them, the fights with pirate ghosts may give them a good fright. Like previous Yakuza games, there are several side quests available to extend the gameplay. If you enjoy helping people, you will find the Troublr app useful for notifying you when people are in danger. Through the Troublr app I had to locate a bomb, give medicine to someone in pain, and stop a bunch of gang related crimes.
Without finishing too many side quests, I was able to complete the main story in less than fifteen hours. A new game plus becomes unlocked along with 1M yen for the next playthrough. There is plenty to do if you enjoy the side quests and earning various achievements. Hopefully, the demo will be available again for those who are curious about the Yakuza games. Since the characters are re-introduced for those new to the series, you can start with this title if the violent yakuza lifestyle doesn't turn your stomach.