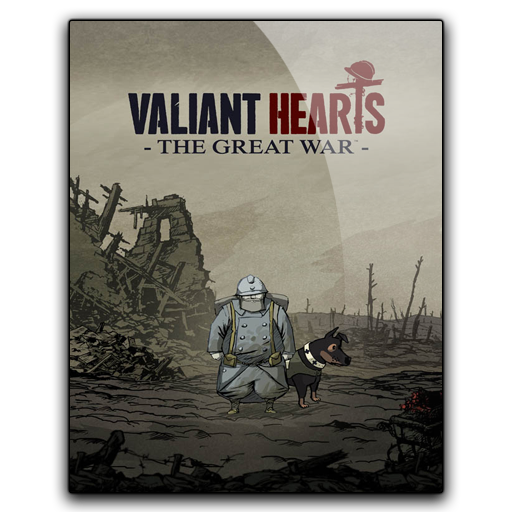 Game Info:
Valiant Hearts: The Great War
Developed by: Ubisoft Montpellier
Published by: Ubisoft
Release Date: June 24, 2014
Available on: PC, PSN, XBLA
Genre: Adventure
Number of Players: 1
ESRB Rating: Teen for violence, blood, alcohol and tobacco use
Price: $14.99
(Amazon affiliate link)
Thank you
Ubisoft
for sending us this game to review!
Valiant Hearts: The Great War tells the story of four people (and a dog) on different sides of World War I and how they help each other out despite which "side" they are on.  The game's story begins in 1914 when France deports all of its German citizens in anticipation of war.   Karl is affected by this mandate and separated from his wife Marie, and baby son.  Soon after, Karl is drafted into the German army.  Marie's father, Emile, is drafted into the French army around the same time.  In the army Emile befriends Freddie, an American who joined the French army to seek revenge for the Germans bombing and killing his family.    Emile and Freddie later befriend and hitch a ride with Anna, a Belgian vet who lends her medical expertise in the war as she tries to rescue her father from the German army.  
Throughout the game you'll get to play each of these characters and learn more about them and their past.  The gameplay is adventure style where you must explore and collect items to solve various puzzles and obstacles.  While there is very little text and voice acting, you can tell what people need by the image in the dialogue bubble.  The voice acting is very minimal with short quips in various languages depending on which character you're playing as.  The background music on the other hand is fantastic and I highly recommend checking it out.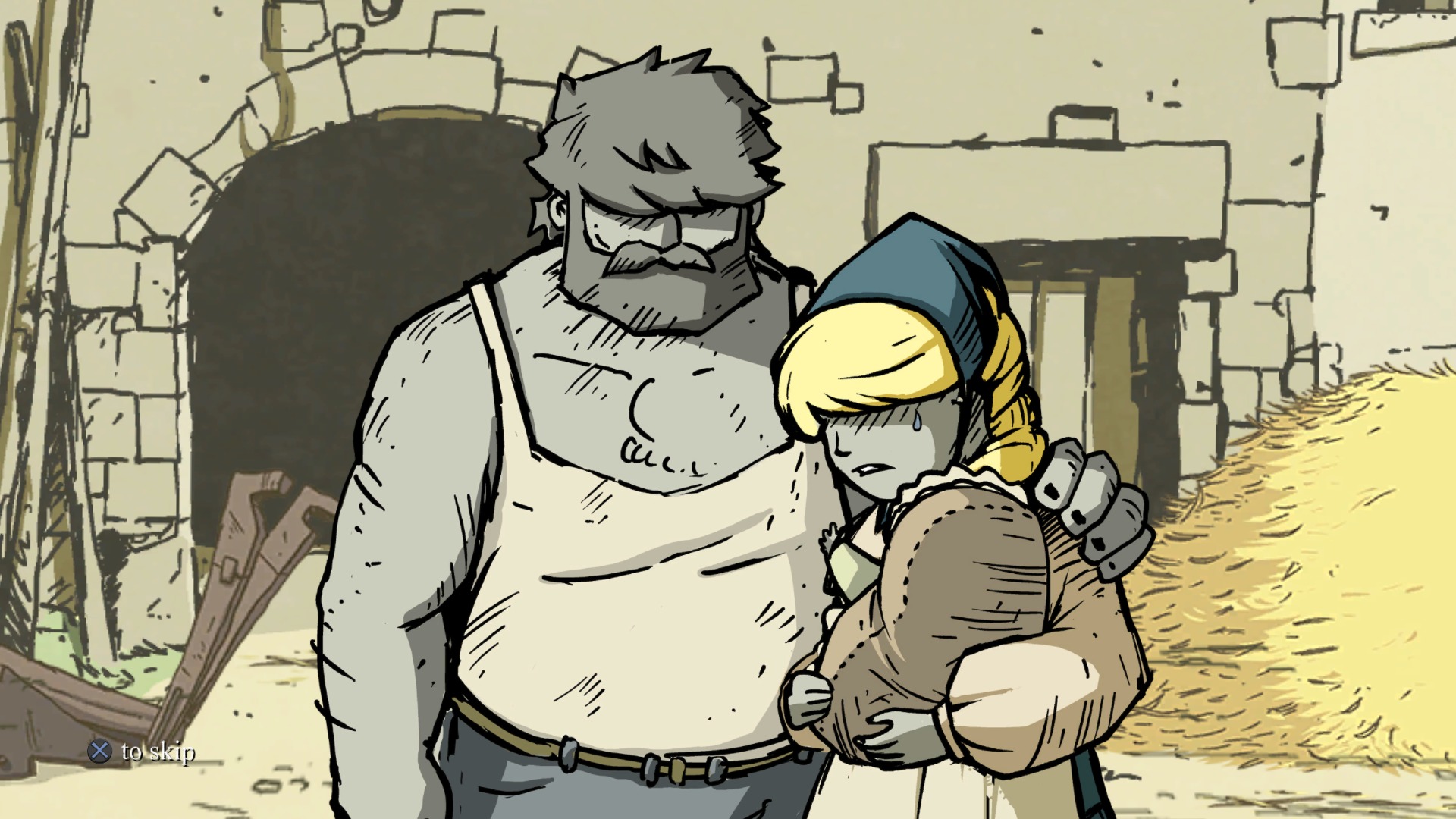 Highlights:
Strong Points:  Excellent story; built in hint and information system; good soundtrack
Weak Points:  Scripted action sequences can get frustrating at times
Moral Warnings: Violence, drinking, and smoking

There are heartwarming and sad moments in this game and it will definitely tug at your emotions.  It's hard to put a positive spin on war, but this game focuses on the people involved more so than the violence.  You'll encounter families torn apart by bombings and poisonous gas.  Sometimes your character will get to rescue and reunite people with their families.   Most of the quests in this game are fetch quests where you have to bring and exchange items to get the one you need to move onto the next area.  There are some scripted action scenes as well and while I enjoyed most of them, others were flat out frustrating.
No matter how mad I got, the game's excellent story kept me captivated and curious on how it would play out.  Since there are no multiple endings, there is not much replay value other than to go back and collect all of the war artifacts in each area.  Each artifact has significance to World War I and factual information about it.  I like how they incorporate history into this game; you can learn something from it!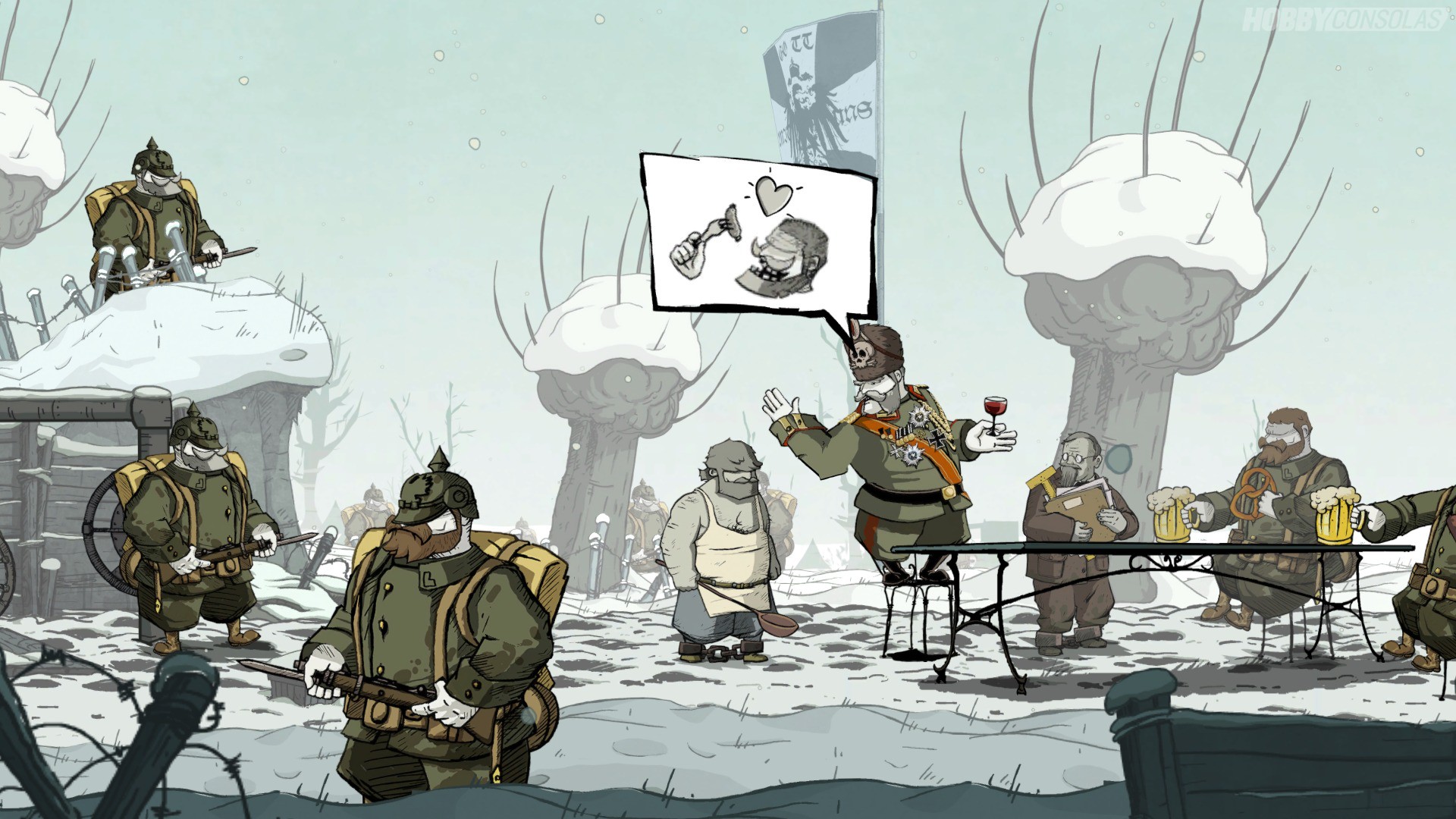 Score Breakdown:
Higher is better
(10/10 is perfect)
Game Score - 90%
Gameplay - 16/20
Graphics - 9/10
Sound - 10/10
Stability - 5/5
Controls - 5/5

Morality Score - 84%
Violence - 4/10
Language - 10/10
Sexual Content - 10/10
Occult/Supernatural - 10/10
Cultural/Moral/Ethical - 8/10
While Valiant Hearts: The Great War is educational, it's also grim and rated Teen for a reason. This game portrays many aspects of war including bombings and poisonous gas along with amputations and death.  While there were times I was walking over piles of bodies, the blood and gore wasn't excessive.  The cartoony graphics did catch the attention of my children and they enjoyed watching me play during the less violent moments in the game.  Off the battlefield you'll encounter soldiers drinking and smoking.
If you have no objections to war violence, fetch quests and scripted action scenes, Valiant Hearts: The Great War has an excellent story to tell.  You may learn something or two about World War I in the process.  There's roughly ten or so hours of gameplay and I enjoyed and highly recommend it!