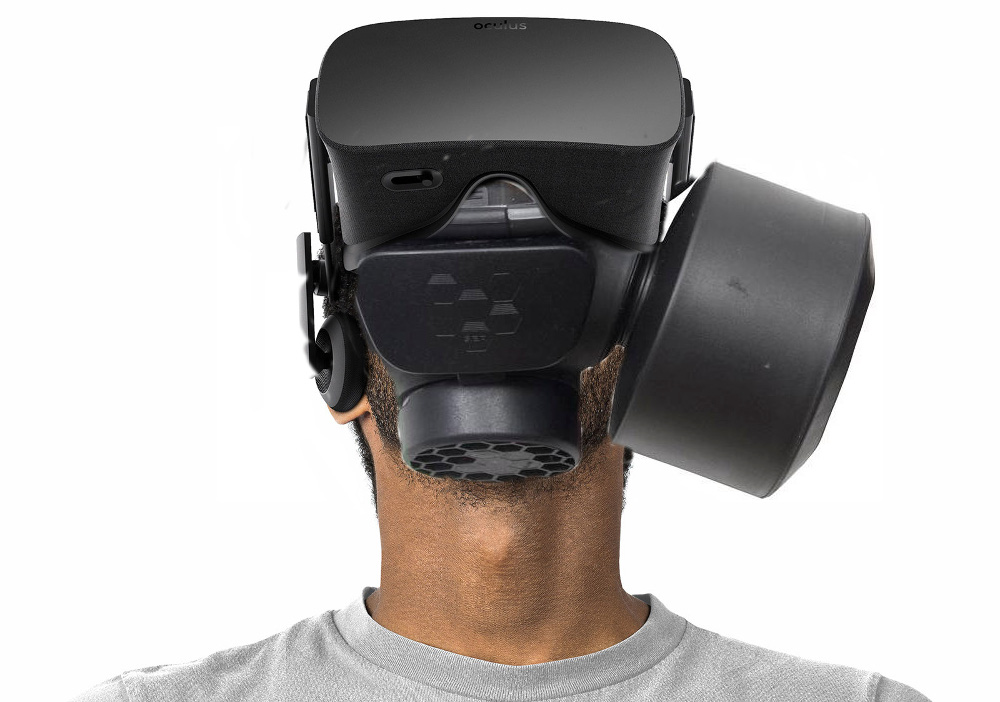 VR Has leveled up: Oculus has included the sense of smell with their latest product, the Oculus Snift!
By adding the sense of smell to video games they take gaming to a whole new level! For example, when you burn a meal in the forthcoming VR version of Cooking Mama you'll take your meal preparation a little more seriously! A DLC for Lucky's Tale will feature Pepe' Le Pew as he pursues his love interest, a black and white cat that looks like a skunk. "Believe me, you DO NOT want to get him killed" says the present of Oculus VR, Brendan Iribe. Some games will feature pleasant smells like the Snift version of Flower which will be coming to PC later this year.
Owners of the Snift can put their noses to the test with the future release of Jackbox Games' "Name that Smell!". If your nose isn't very good, doctors are looking into using Snift's technology to strengthen the sense of smell. Nothing can be confirmed without FDA approval though. Pricing and availability for Snift has not been authorized as required by the rules of the Federal Communications Commission. Snift is not, and may not be, offered for sale or lease, or sold or leased, until authorization is obtained.