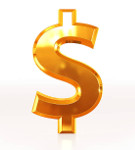 Are you an enthusiastic gamer? You most definitely understand the need to stay safe whenever you are playing a game online. The internet is free and a large village that has every type of person. Some are there to enjoy its connectivity and easy access to information, while others target victims to hack and steal their information. Whichever the case, you must ensure that you have a good antivirus to keep you safe whenever you are playing online.
For a good antivirus for gaming, you must consider if it has a gaming mode. In some cases, the game/gaming mode is when the antivirus can run smoothly even as you play your game. In other words, the antivirus should be able to run without lagging your computer as you play.
TotalAV is one of the best antivirus programs that you can use for gaming. With this antivirus, you can play a heavy game as it continues to keep you safe. But that's not all; here is why you should use TotalAV for gaming.
How would you feel if you were sure that the antivirus you have on your computer could alert you of any possible threats? It would be a great experience because you will not have to worry about having any possible malware or virus on your computer. If there is any virus that has gotten into your PC, TotalAV will detect it in a matter of seconds.
It will also find any affected file and quarantine or delete it accordingly. Nonetheless, this can take some time to finish based on the complexity of the virus. The best part is that it will scan for any malware whenever you visit a website. So if the game redirects you to their official website, you're still good to go. If you are overly suspicious of any website, you can use the security tools to scan those websites or check for any suspicious links that are sent in your game's chat room.