The way of the knight is a path of honor, duty, and cute graphics. At least that's what it is according to Battle Princess Madelyn. This knight in training and her kingdom fall under siege to the forces of a cruel wizard. With her ghost dog Fritzy, fight, jump and bite your way to saving your kingdom.
The first thing this game says is that it is heavily inspired by the Ghosts and Goblins franchise, and this is true in every step down to the way Madelyn runs. While she tosses spears, she can either have her dog shoot balls of energy to stop her foes or she can channel his power to charge at enemies to devour them whole.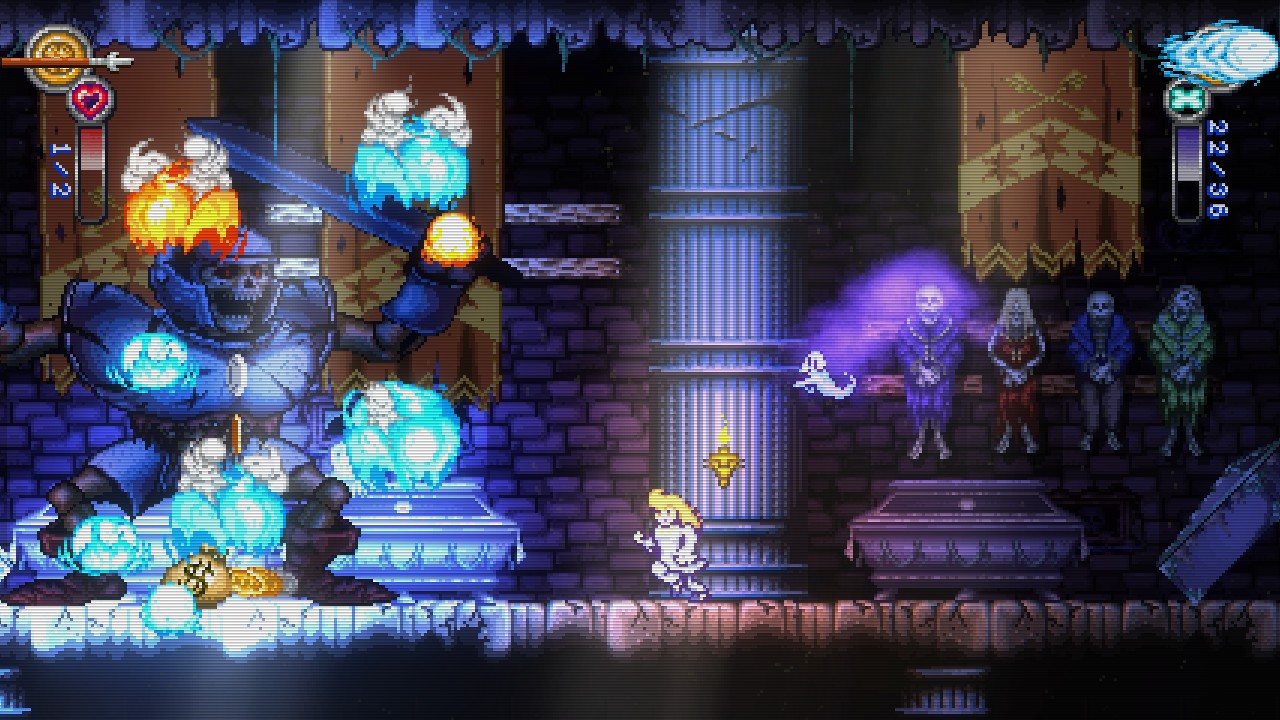 The first impressions are great so far. The story isn't trying to be some deep and complicated trek into Madelyn's world and yet I was invested into the introduction of the game. The combat was simple, but it felt satisfying and fun. My spear wasn't too weak and the trusty ghost dog didn't make the enemies in my way super easy. The artstyle is visually pleasing; people may say doing retro graphics is a lazy indie trope, yet the team behind Madelyn worked hard to make sure the world pulls you in.
The most important aspect of these sorts of games is the challenge. Despite my own experiences with Ghosts and Goblins, I had a hard yet fair adventure with Madelyn. The enemies were paced well, I didn't get to a point where I felt I could just rush through the game. The enemies were varied and unique. This game doesn't suffer from "enemy recolor number 1000" syndrome. I started my journey with Madelyn in a unkempt graveyard. I had to climb through an Underground Mausoleum and it ended with a boss battle with a giant skeletal knight. When a game is challenging, the satisfaction of beating a level or a boss is all the sweeter.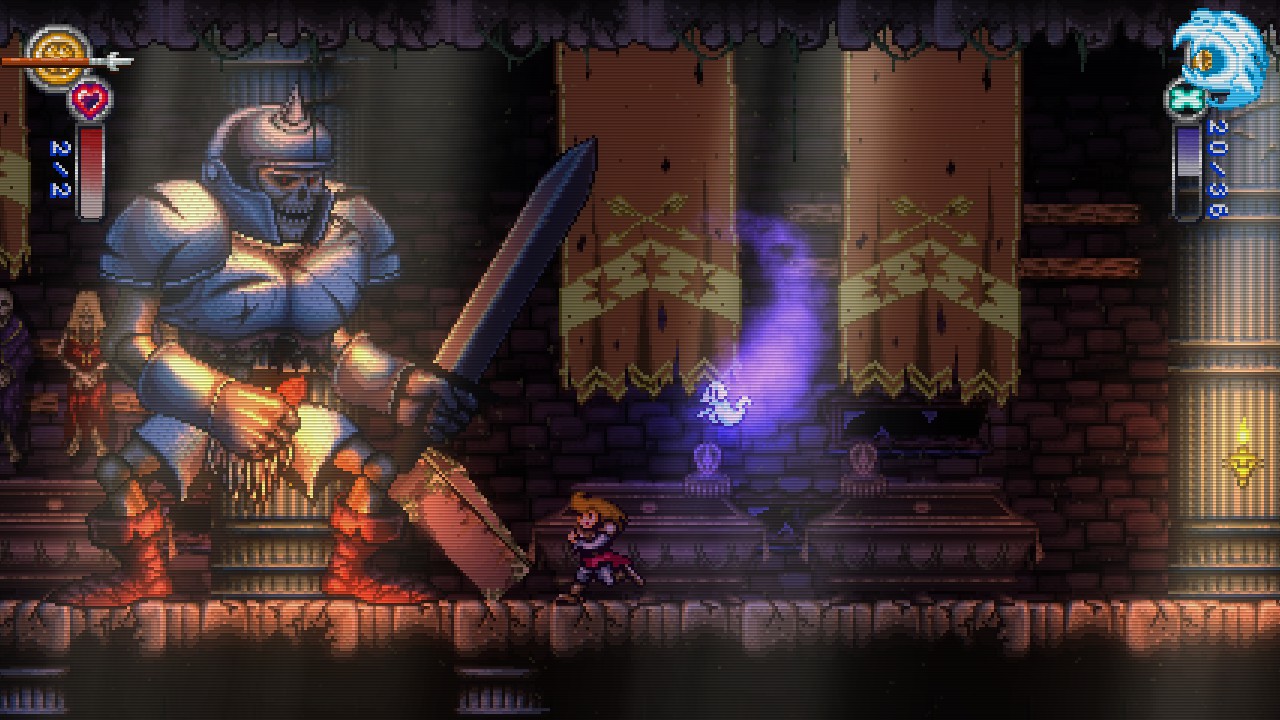 I can't completely critique a game that is far from finished so I'll talk about what should be improved or what I hope stays strong. The music for the first few stages was not what I'd call memorable. While the artstyle pulled me in despite being based on retro graphics, the old school music just didn't do the same thing for me. I hope that the rest of the tracks are more immersive as the game progresses. While the enemies were varied in my playthrough of Madelyn, I hope this stays true throughout the game's development. Recolored enemies can make or break a game; that's why I hope enemy design remains unique throughout the levels.
Morality wise, you'll see themes of necromancy, and evil magic being used against this girl. Some people may also be bothered by the idea of her loyal friend coming back from the dead with the same evil magic. Though it could also be seen as a pure dog willing to help the hero. From the preview build, Madelyn didn't use any magic herself, this may or may not change. Though as it is now, I have a feeling that this game will be for most people.
I have confidence in Madelyn's development team; I have a feeling it will join Ghost and Goblins in my yearly halloween knight charity run. Best of luck to Casual Bit Games.