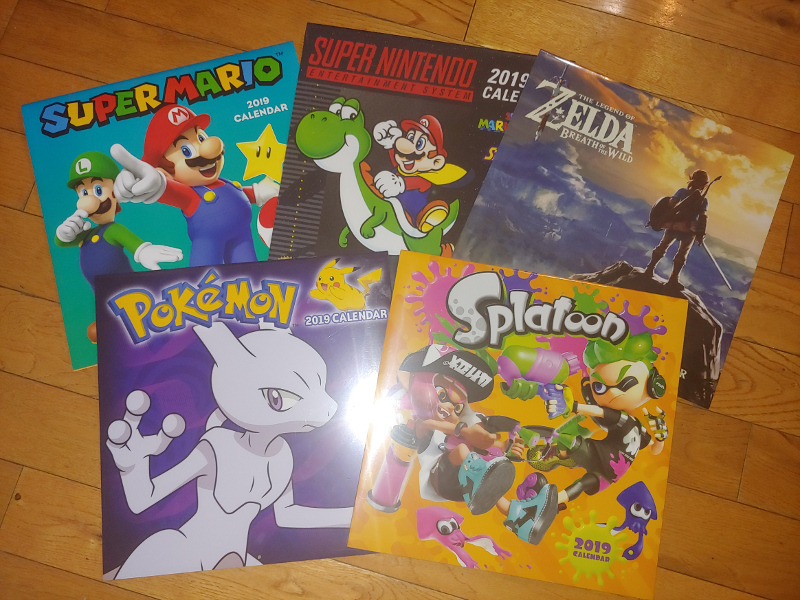 Thank you Abrams Books for sending us five calendars to fight over…I mean review!
2018 is coming to an end and with the new year fast approaching we must decide on a calendar to use for next year. Gamers may want to look into the following calendars from Abrams Books:
The Legend of Zelda: Breath of the Wild
Pokémon
Splatoon
Super Mario
Super Nintendo Entertainment System
Each calendar has four mini-calendars from September-December of 2018 in case you want to swap it out a little early. Holidays are noted for various countries around the world. I now know that Australia Day is on January 26h and observed on the 28th. Australia, Canada, and New Zealand will be celebrating Mother's Day with us on May 12th. Australia and New Zealand don't celebrate Father's Day until September though. Religious days like Diwali, Kwanzaa, Purim, and Ramadan are also shown. All of the Christian religious days are accounted for.