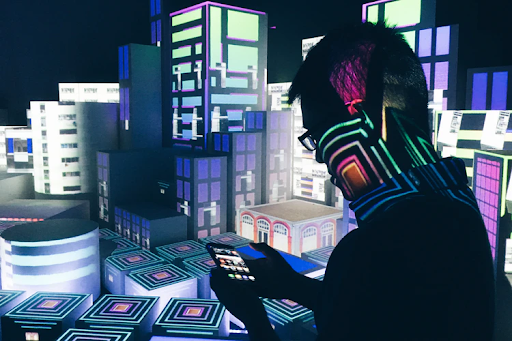 As with many professional coders, your newfound interest in coding is probably through video games like Minecraft as well.
We're with you, pal!
After spending a lot of time building and exploring different maps on Minecraft, we feel that we are missing out on some cool and secret features. Features that can only be unlocked if we knew how to create mods, packs, add-ons, and many more.
So for this article, we would walk you through one of these many cool features, specifically Minecraft mods.
For those who are still unfamiliar with Minecraft mods, it is a modification that allows you to alter the game's behavior. This simply lets you change how the game is usually played. For example, a mod called What Am I Looking at (WAILA) would conveniently tell you what block are you looking at by simply pointing your crosshair to it.          
For some, the example that we just stated doesn't sound too cool, right? But keep in mind that these little modifications are what makes the gaming experience extra special and more personalized.
With the help of these mods, you can easily build your dream mansion or even acquire new equipment without these little nuances and extra steps that you need to do.  
Having said all that, we have created this simple and short guide to help you.
Coding for Kids Online Program
Even if you are an adult already, don't skip this section!
No matter which age group you belong to, coding for kids programs are the perfect place to start learning Minecraft mods. Given that this game is particularly popular among kids, it should come as no surprise why a great number of kids suddenly want to learn Minecraft coding.
If you do a quick Google search on learning Minecraft mods, most of the search results are tailored specifically for kids (although if you dig deep enough, you would find FEW online courses for adults too).
That being the case, several online learning platforms for kids have perfected the way it should be thought. They have seamlessly incorporated Minecraft into their learning materials.
On top of that, Minecraft mods have been one of the most popular ways to teach and make kids more interested in coding and programming.
With that, we highly suggest you check out a few of these kids' programs online.
Bonus if you are an unprofessional coder and do not have any background in programming, then these coding for kids programs would surely ease you into Minecraft coding. You would surely learn Minecraft mods in no time.
Online Forums
Even if you have the most specific hobbies or interests, you can easily find an online community based on that.   
Since Minecraft mods are not exactly an "underground" thing, it is not that difficult to find an online community or forums about it. In fact, some of the most popular mods initially started on online forums (people just tend to pass them around and tweak it a little bit).
Besides the fact that Minecraft has a large number of users, a fraction of them are legit enthusiasts and professional coders as well. So pumping out these free Minecraft mods for everyone to use is not a problem for them.
However, since you really want to learn how to program Minecraft mods and not just simply download it for free, then you can utilize these online forums to accompany you in your learning journey as well.
We have heard and read a few stories of people who have managed to learn modding only through these forums and online communities.
If you visit a few online forums now, you would be amazed at how vibrant and helpful these communities are. Some would immediately respond to your queries, others would post detailed instructions of how they did it, while a number of really helpful people would walk you through the process step-by-step without a question.
But keep in mind that it's not always rainbows and butterflies once you join these communities. You have to exert some extra work if you really want to learn how to program Minecraft mods.
For instance, you need to filter out several websites and figure out which online community would best help you. Other than that, you have to gather other learning materials on your own. You cannot expect the community to teach you everything for free, right?
So with all that said, you can either take the pre-paved path (coding for kids program) where they offer video explainers, course materials, modules, worksheets, and even online support
or
You can create your own path where you need to gather your own learning materials, join forums, ask around, and create your very own projects from scratch.
It is up to you to decide which path would best fit your learning journey on Minecraft modding.