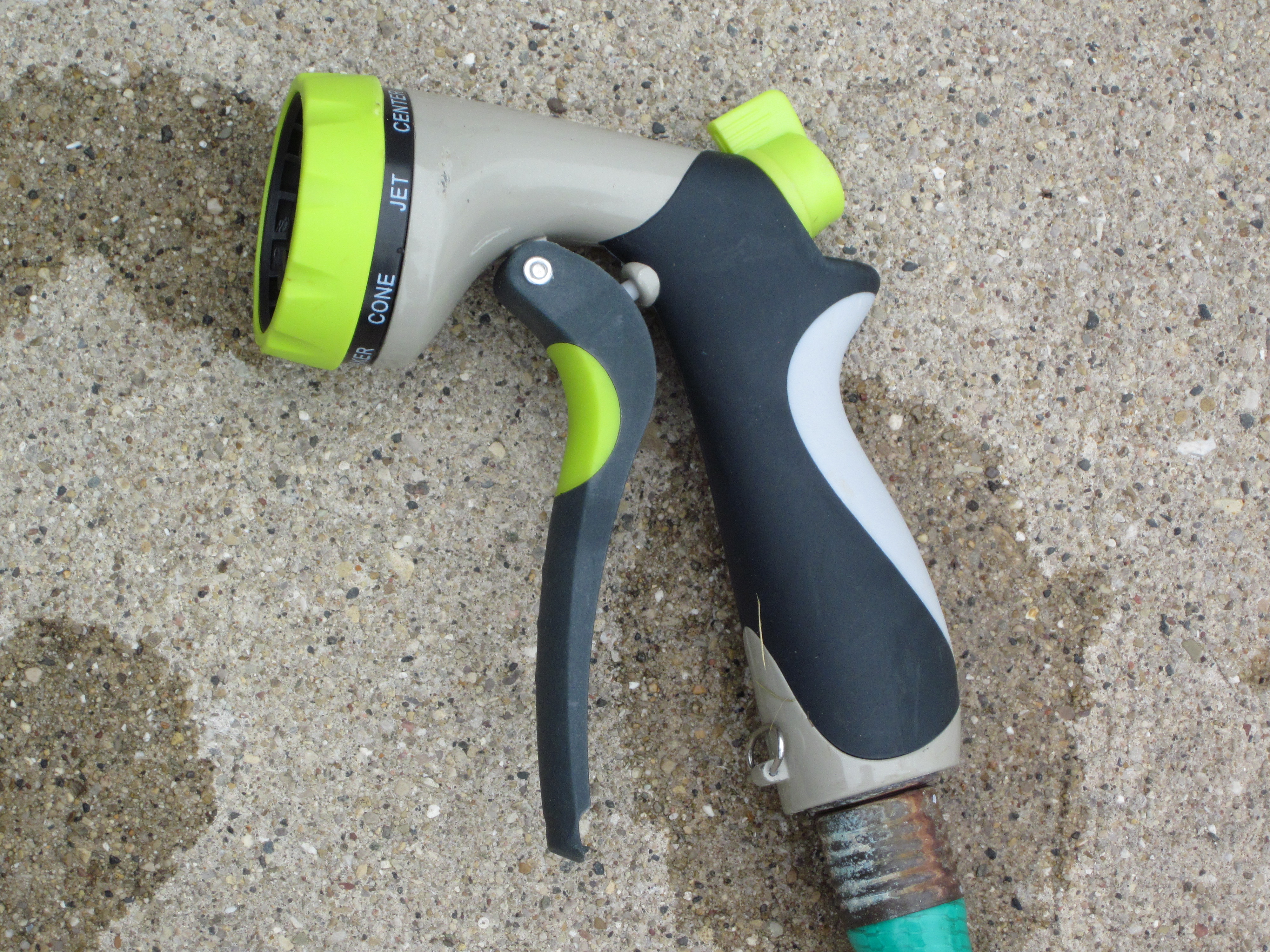 Thank you VicTsing for sending us this product to review!
There are many uses for a garden hose nozzle and we put this eight-mode gadget to the test by using it on three children and washing two cars. While hosing down my kids on a hot summer day, they seemed to enjoy the mist mode the best. Not only was it gentle and refreshing, it also produced rainbows as an added bonus. The Cone mode is a little stronger than the mist and the kids liked that one as well. If you're looking for some more power that's not too forceful, the flat mode is another good option to use.
The soaker mode was a disappointment and seemed to dribble more than soak anything. It could be an issue on my end since there was water leaking out of both ends of my garden hose. All of the other modes worked flawlessly despite the leaks. There wasn't any text or instructions included in the packaging. Just the nozzle and an extra washer. The nozzle did have a washer in place as I checked to make sure that wasn't the source of the water leak. The hose used is old so I blame that for the leaks and not the nozzle.
If you need a bunch of streams, the center mode is a good one to use and the aptly named shower mode has several streams as well. The shower mode is great for watering plants. The jet mode has a powerful beam and the rinse mode is similar but stronger and great for taking off soap from a freshly washed car.
Overall, my kids and I are very pleased with this garden hose nozzle and look forward to more car washes and summer fun with it. It's probably time for us to get a new hose though.

(Amazon Affiliate Link)