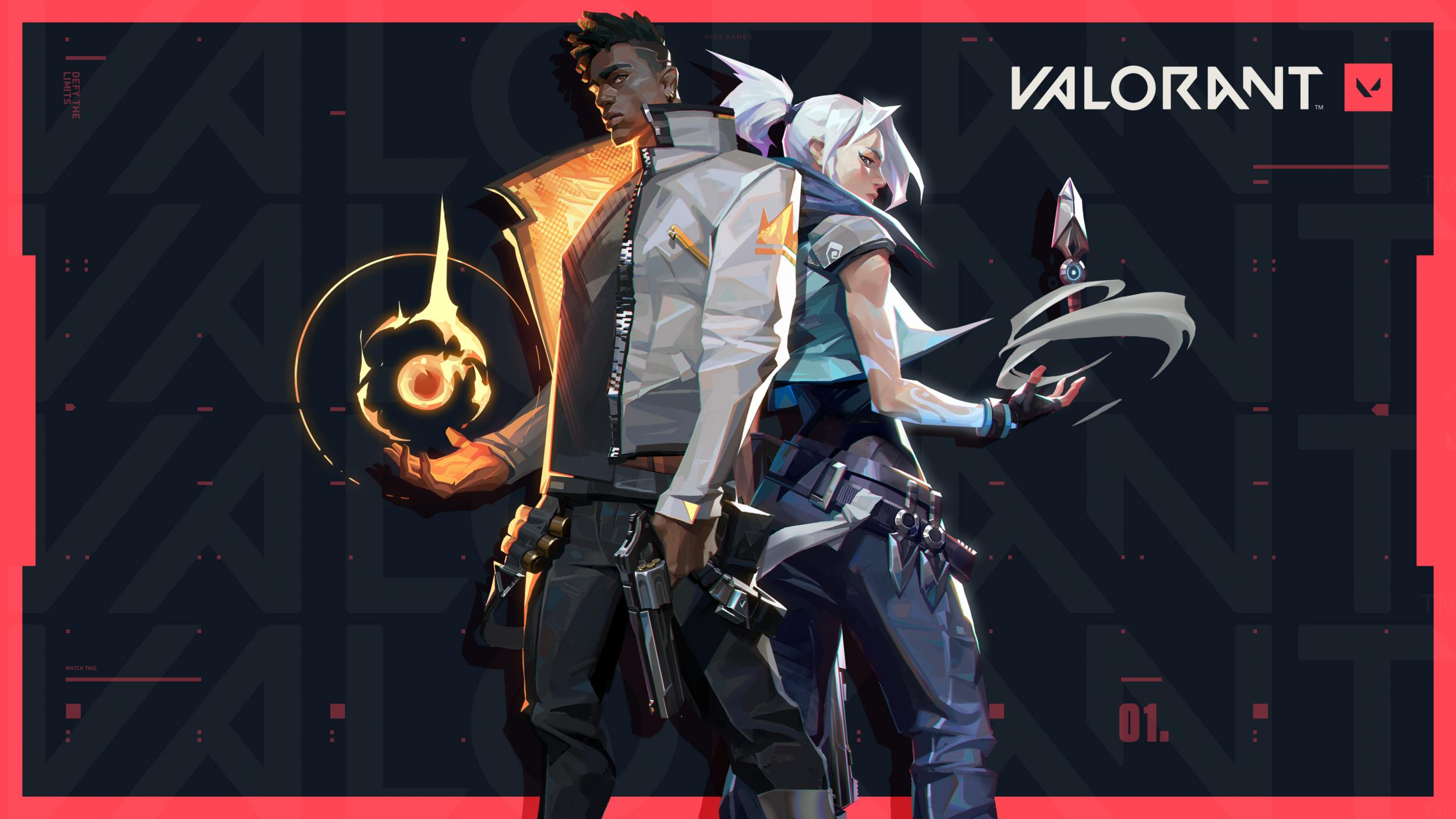 Riot Games is certainly on the mind of many FPS players. With Valorant released fairly recently, the company has seen a huge number of players connecting to their servers. Everyone wants to try out the new CS:GO and Overwatch destroyer. But before you jump into the thick of things, it is important to figure out which characters are worth your time.
Depending on your personality and playstyle, different agents can fulfill a completely new role. The design of these agents is extremely flawless, and it allows players to have a different experience depending on the character. In Valorant, there are Sentinels, Controllers, Initiators and Duelists. Valorant's ranked system works similar to other Riot games, so a good strategy to improve and try out new agents is by buying Valorant accounts from trusted marketplaces like Eldorado.
Each of them are played quite differently, however, agents that fall into the same class can fulfill similar roles. Learning what each agent falls under will guarantee an easier time learning the ropes of Valorant.
Sage
In most video games, support characters are the afterthought during character selection. Nobody really clamors to fulfill that role. With Sage, however, things are completely different, and this character is undeniably fun to play. Sage has various orbs she can equip to control the flow of the game.
Her C ability is the Barrier Orb, and it's an effective way to zone enemies. By using it, you can limit the amount of players that have access to an area. This is great for starting engagements or defensively resetting your position when enemies are approaching.
With Sage's Q, you can slow down enemy players, causing a disruption in their movement. To use the Q ability, you'll have to purchase the Slow Orb. Simply throw the slowing orb towards an area where its effect is potent, and watch your enemies struggle in confusion as your team finishes them off.
Sage's healing orb allows you to heal your teammates that have sustained damage. The default keybind for this ability is E, and you simply need to aim your crosshairs over the damaged teammate to begin healing them over time. Alternatively, you can just heal yourself with this ability by right-clicking.
Sage's ultimate ability allows you to resurrect fallen teammates. This is an extremely clutch way to secure a victory. However, the ability requires the fallen teammate to be channeled briefly before fully reviving. This means that you have to ensure that Sage is relatively safe before using this ability. Also, enemies are also aware of this ability, so you'll need to be careful.
Cypher
Much like Sage, you'll rarely queue up in a Valorant game without seeing a Cypher. This agent is an undeniably essential part of most team compositions. With a mysterious appearance, he fits into the archetype of a spy/infiltrator. As a Cypher player, you'll benefit a lot from knowing the ins and outs of Valorant maps. This way, you'll know where and when to set traps and place Spycams.
Cypher's C ability allows him to equip a trapwire. With this ability, Cypher can place a covert tripwire at a specific location. This creates a line that spans between the location it was placed and the opposite wall. If any enemy players cross the tripwire, they will be revealed. After a short period, if they aren't able to destroy the device, they will be tethered, revealed and dazed. If the tripwire isn't activated by an enemy, it can be picked up and redeployed.
Cypher's Cyber Cage ability is a great way to completely block the vision and sound of enemies within the zone. With this ability, Cypher can easily toss the Cyber cage towards an area in front of him. The best part of this ability is that it can be activated in order for the ability to take place. So, you can wait for an enemy to make a vital move before using this ability.
With his Spycam, Cypher is a total game changer. Activated with the E keybind, this ability allows Cypher to place a camera at a specific location. When you activate this ability again, you can watch enemies. This makes Cypher extremely potent to veteran Rainbow Six Siege players that have experienced a similar mechanic. Additionally, a tracking dart can be fired at enemies to periodically reveal their location.
Cypher's ultimate ability is also pretty great. By using a recently deceased enemy's corpse, Cypher can reveal the locations of enemy players for a brief period.
Brimstone
The next agent on our top 5 list is Brimstone. He's also one of the easier agents to get into from the Valorant roster. Brimstone's abilities rain down from the sky, sending the enemy team a message that you're about to engage.
Brimstone's C ability is Incendiary. When activated, you'll equip an incendiary grenade launcher. When you fire the weapon, it launches a grenade that detonates when it comes in contact with the floor, then it creates a fire zone that damages players.
The next Brimstone ability is his Q. He equips a Stim Beacon that can be homed towards a location in front of Brimstone. Once it lands, the beacon is activated and players within its field have a RapidFire effect.
Brimstone's E ability is the true game changer in his kit. To use it, you simply need to equip a tactical map and select a few locations where your smoke clouds will land. Right clicking will confirm your chosen locations and launch the smoke clouds. When in a specific area, these clouds last for quite a while and block the vision within an area.
Finally, his ultimate ability is an Orbital Strike. Working in a similar way to his E, Brimstone can equip a tactical map to choose a location to launch is his orbital strike laser towards. When this laser hits this location, it deals tons of damage over time within a specific area.
If you want to improve your Valorant experience, there are some great options for Valorant players on the Eldorado.gg gaming marketplace.
Breach
As the resident crowd control champion of Valorant, Breach deserves his spot on this list. His abilities are extremely beneficial to the entire team, and they are really helpful in pushing aggressive playstyles. Playing as Breach will help you ensure that enemies are always spread out, making it easier for your team to pick them out one by one.
Breach's C ability is Aftershock, and it's a great way to pump out damage to enemies even before they are encountered. To use this ability, activate it and fire the charge towards a direction through the wall. Once the charge is complete, its burst does damage to anyone within its range.
For Breach, handling enemies as a group is not a problem. Like his Aftershock ability, Breach's Q Flashpoint blinds players after you fire the charge through the wall. Any players caught looking at the charge will be blinded briefly.
Breach also has a seismic blast ability. To use it, you simply need to hold the fire to increase the range. Once released, it sets off a quake that dazes all the players caught within its zone.
Finally, Breach's ultimate ability allows him to equip a seismic charge. Aptly named Rolling Thunder, this ability allows Breach to fire a cascading quake through all terrain in a large cone. When fully activated it dazes and knocks up all characters caught in the knock up.
Sova
Sova is a recon Valorant agent. Any team that values information will benefit from his kit. All his abilities help your team discover the positioning and possible moves the enemies might make. However, the information from his kit can't be useful unless your team acts accordingly. Therefore, you need to make it a point to constantly inform your teammates of your observations while playing as Sova.
Sova's C ability allows him to equip his owl drone, a portable recon drone that can be controlled by Sova to scout areas. While controlling the drone, you can shoot a marking dart at enemy targets. Once used, the dart reveals the location a player that has been struck by the dart.
As for his Q, Sova can equip his bow with a shock bolt. To get its effect, fire the shock bolt and it will explode then detonate once it collides with a platform, then detonate and damage the players nearby. When you hold it, you can extend the range of the shock bolt projectile. Its alternate fire allows you to add up to two additional bounces to the arrow.
Sova's recon abilities get more interesting with his E. Playing around this ability allows you to make some insane plays. The recon bolt can be fired and activated upon collision. Then, it reveals the location of all nearby enemies caught within its line of sight. Be warned though, enemies can also destroy the bolt. Its alternate fire works the same as his Q.
Finally, Sova's ultimate allows him to equip a bow with long-range wall piercing energy blasts. It deals tons of damage and reveals the enemies caught within its line of fire.
Practice essential to mastering these Valorant agents. If you want the most seamless practice experience, you can get a cheap Valorant account to practice ranked games on Eldorado.gg.