Introduction
The gaming industry is often dealing with concerns about the influence and overall value of the content that it delivers to the users, particularly the younger generation. Violence, sexual and otherwise less appropriate characters, and game concepts represent the mainstream of the gaming market, which forces many people to question the actual value of such content and the effects of the gaming experience on the more sensitive members of the gaming community.
Nevertheless, the industry is not absent of valuable options, in fact, there is a whole spectrum of different educational PC games that are fun and provide a meaningful array of content, some of which holds real academic value. Therefore, in this article we are going to let you in on top 10 educational games you can enjoy.
Human Resource Machine
A 2D game with simple-enough graphics that don't have any negative influence on the gaming experience. The HRM sets you up as a worker in a company assigned for various task divided into 37 levels. With each level you complete, your character gets promoted, thus moving to the higher floor of the company building.
This programming puzzler allows you to learn the basics of assembly code by assigning you with different tasks that you have to complete with simple drag and drop commands. The game starts with only two commands, but as you reach higher levels the number of commands increases, allowing you more automation options.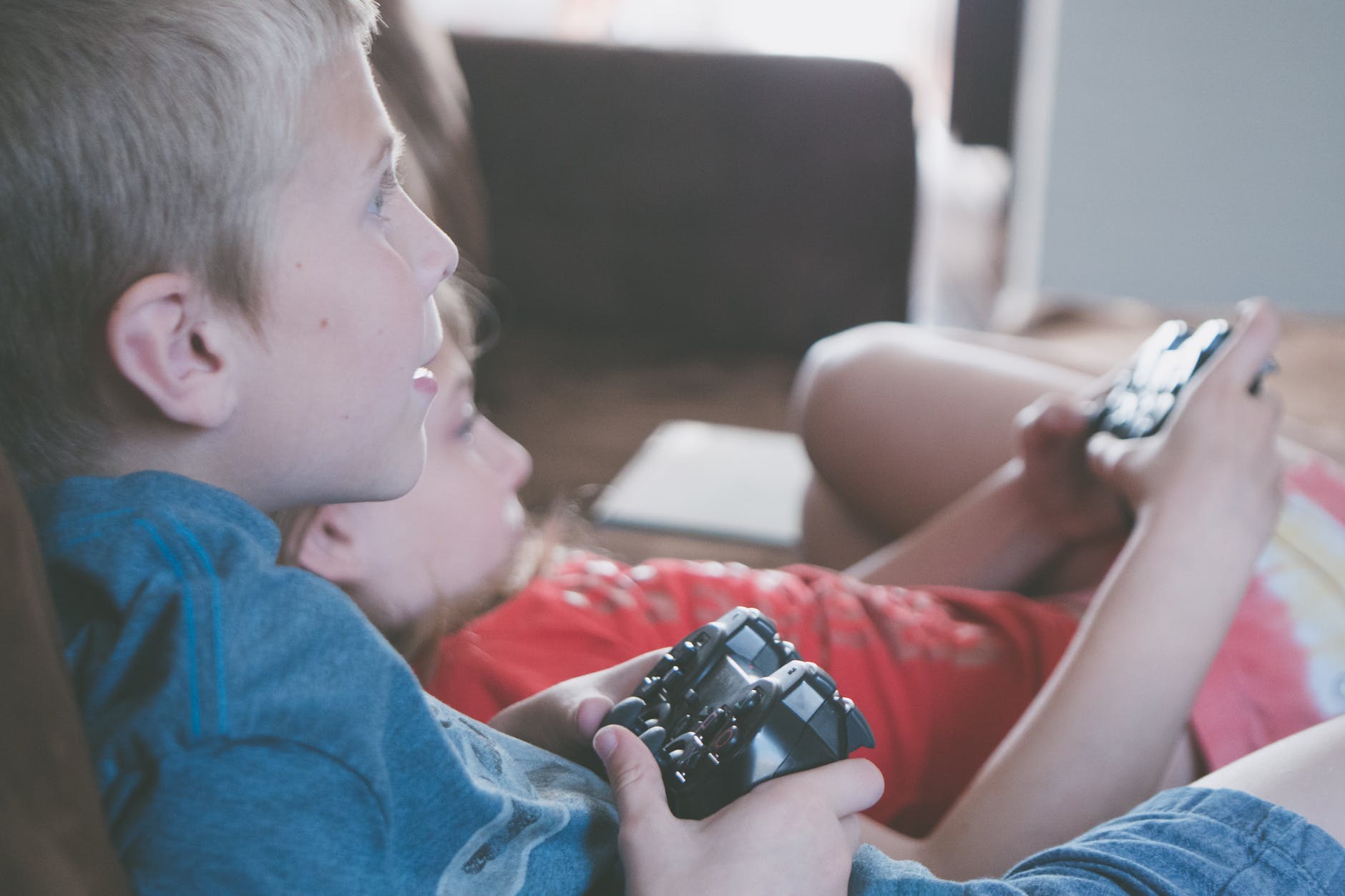 Factorio
Available for Windows, Mac, and Linux platforms, this 2D RTS game puts you on an alien planet to search for resources and build an entire industry that will allow you to build a rocket so you could escape the hostile world. Although the core of the game is focused on the simulation of construction and management, the game also has strong survival and RTS elements. Since Factorio offers a multiplayer mode, the players can co-operate in order to perform automation more effectively and defend against hostiles.
Kerbal Space Program
You are in charge of the space program development for an imaginary alien race, called Kerbals. In various game modes, you can control anything from technology development in Science mode to complete control of the space program in Career mode where you take care of the budget, construction, planning, and practically every aspect of the project.
The goal of the game is to develop and construct a fully functional rocket. In order to do so, you will be able to use a set of parts, each with their own function, while keeping in mind real-life laws of aerodynamics and orbital physics. When it comes to educational computer games, KSP is one that provides a wide array of learning opportunities.
Infinifactory
Among many PC learning games that are currently available on the market, Infinifactory stands out for its simplicity. However, simple as it might appear, the game requires strong logic and creative thinking that is necessary in order to turn simple components into fully-operational machines that produce different products for an alien overload race. The player needs to manipulate different block components according to provided schematics in order to build materials and machines.
SpaceChem
This is a 2D puzzle game that involves the use of automation and chemistry principles in order to accomplish your tasks. The player needs to use a visual programming language in order to instruct two remote manipulators that produce complex molecules by binding simpler molecules and atoms. As far as searching for Chemistry research proposal topics in education focused games is concerned, SpaceChem holds a valuable position considering all the features it has to offer. The game visuals are pretty simple, however, it requires a lot of creative thinking and also develops programming skills.
Epistory – Typing Chronicles
One of the best educational games you can find that concerns the development of your writing skills. In this 3D action adventure game, the story follows a writer who needs help with the latest book. Unlike regular writing apps, Epistory helps the player understand the complexity of the writing process. After a while playing this amazing game you'll have friends coming to you asking "Could you write my paper for me, please" simply because of your typing skills if nothing else. Actually, the game is so much keyboard oriented, there is no need for a mouse at any point during the game.
Glitchspace
Educational PC games that help the player obtain better programming skills are full of interesting concepts. In Glitchspace, the goal of the game is to move through a soothing environment by modifying the attributes of red blocks using a set of virtual programming language functions. The game has no tutorial, therefore, it's necessary to learn the basics on your own, which is an interesting challenge on its own.
Sid Meier's Civilization VI
Build and develop your city by gathering resources, developing new technologies, and improving your "workers", while competing with AI-driven enemies. Civilization VI is a turn-based strategy that starts you off with a single settler with the goal to develop a thriving civilization and defend it from your enemies.
TuxMath
In this open-source arcade, you actually have fun while learning math. If you ever wondered if you could look for a math research proposal topics in education game industry, TuxMath will give you the positive answer. The goal of the game is to protect your city from incoming comets. However, in order to tag the comet so your laser weapons could destroy it, you have to solve math problems.
Sugar
A learning platform developed for Linux environment which allows kids to learn typing, use of abacus, even Python programming among dozens of other apps. As a child-oriented software, the interface is almost completely based on graphics so the kids could use it intuitively. With more than three million kids all over the world enjoying Sugar, it's easy to see that the advantages of this software nullify the fact that it's built exclusively for Linux.
Conclusion
All of these games are developed in order to bring academic value through the process of entertainment. Most of these games are free and still, they enhance and build up our skill set. We hope you enjoyed this list and have your mind already set for the next addition in your game catalog.
Bio:
Robert Everett is a freelance writer focused on reviewing PC games designed for education. Through a series of respective publishers and social network platforms, Roberts aims to provide meaningful content for gamers all over the world. His work also includes writing different types of top list articles that introduce less familiar games to a wider array of the public.