Minecraft is a game that has taken the world by storm for years now. It's one of those games where people are constantly looking for new ways to play it, find better strategies for winning, and generally improve their Minecraft experience. This blog post will cover six tips that will help you do just that - change your Minecraft experience for the better.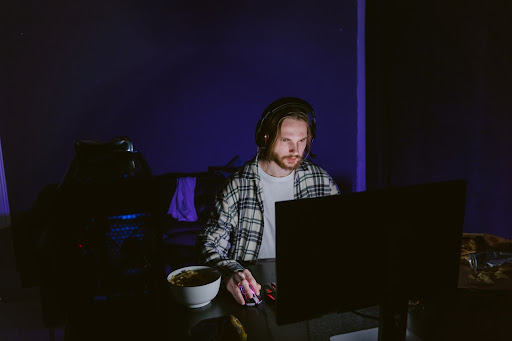 Get Optifine
Optifine is a mod that can be installed on your Minecraft game to help improve its performance. What makes it so useful is that the chances are good it will run more smoothly for most setups. It also comes with an auto-pause feature that automatically pauses the game if your FPS drops below a certain number - this helps prevent any big lag spikes from ruining your gaming experience.
Get a Texture Pack
Texture packs are incredibly useful in Minecraft because they can drastically change the look of your world. If you're feeling bored with how things currently look, then consider downloading one to try out - just keep in mind that some have been known to cause lag if installed incorrectly! Try searching online for 'top 20 texture packs' or something similar to find one you like.
Get a Mod
Mods are an even more powerful way to change your Minecraft experience. These will add new features and often drastically overhaul the game itself, so be careful when installing them! In addition, some mods can cause problems with certain other mods or refuse to work at all if others have been installed, so make sure you do some research before downloading anything that could ruin your game.
Get an Addons
Addons work similarly to mods but are far less dramatic. They will generally change small things in Minecraft, like adding new items or changing the way mobs act - which can be really fun if you get into it! One of the best aspects about addons is that they're typically smaller files, so there's a lower chance for them to mess up your Minecraft experience.
Use Quality Servers
Many people play Minecraft as a multiplayer game, and thanks to the creative freedom provided by its tools, players can make servers for their friends. Unfortunately, many of these are hosted on less-than-ideal machines or worse, some players' devices, which often lead to performance issues. As such, you should always use quality servers whenever possible if you want to play online.
Be sure to research your Minecraft hosting options before deciding, and don't forget to check the server's performance and stability before joining.
Use a Good Sound Card
Another thing many people overlook is their sound card. While it's not the most important aspect of a Minecraft experience, having good speakers and headphones makes your world much more immersive - especially if you're building complex structures or fighting enemies in Survival Mode that rely on audio cues to detect threats. So don't overlook this small detail!
With a little time and effort, you can make your Minecraft experience much more enjoyable. Whether that means changing the game itself or just your equipment, there are plenty of small changes you can make that will drastically improve your experience.