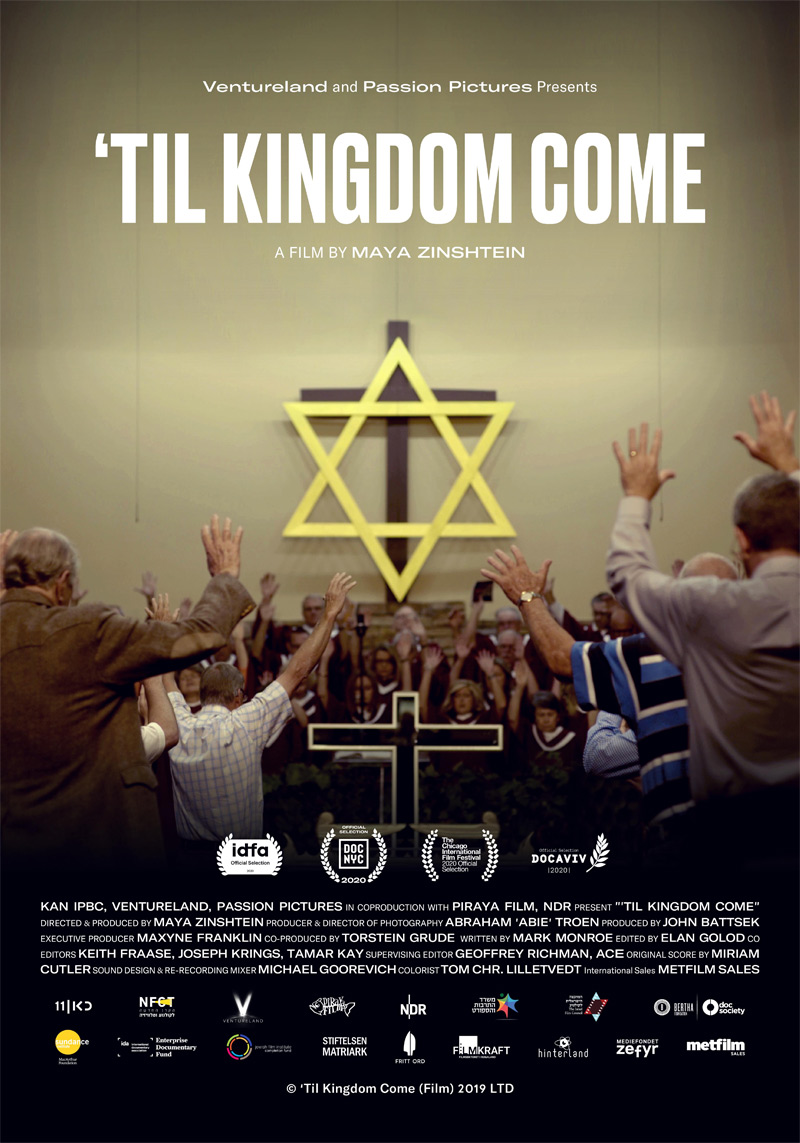 Thank you Abramorama for providing us with a screener to watch!
'Til Kingdom Come is a documentary about the strange political and religious partnership between the United States and Israel. In the 1980s Evangelicals were often viewed as KKK/white supremacists by Israelites. In 1983, Rabbi Yechiel Eckstein founded the Holyland Fellowship of Christians and Jews which is now known as International Fellowship of Christians and Jews. Their goal is to build bridges of understanding and cooperation between Christians and Jews. Not long after its founding, some popular televangelists like Pat Robertson and John Hagee supported this ministry with over four million in donations through telethons and other financial gifts. Through these gifts, poor people in Israel overlooked by the government are given food items and care that they could not afford on their own.
Binghamtown Baptist Church in Kentucky is located in a poor county with nearly half of the children living below the poverty line. This church, in their own words, "indoctrinates" the youth about the importance of the Jewish people and Israel's role in the end times. They fully believe in the promise of Genesis 12:3 in receiving blessings from God by blessing Abraham's people. They have raised thousands in supporting Israel and continue to do so faithfully because of this promise. Interestingly enough, they are doing well financially even with the economy in a downturn. Their associate pastor, W. Boyd Bingham has miraculously survived cancer and dedicated his life to serving the Lord faithfully. He's also depicted cleaning his guns and shooting targets in a forest.
Meanwhile in Palestine, a Christian church is experiencing a decline in membership due to the political unrest and loss of territory. Through Trump's presidential run, he relocated the US Embassy to Jerusalem and granted Israel settlement rights to the West Bank. Although Christians and Jews have different views on religion, when partnered together politically they are an unstoppable force.
If you want to see how this all plays out, check out the 76-minute documentary when it becomes available!