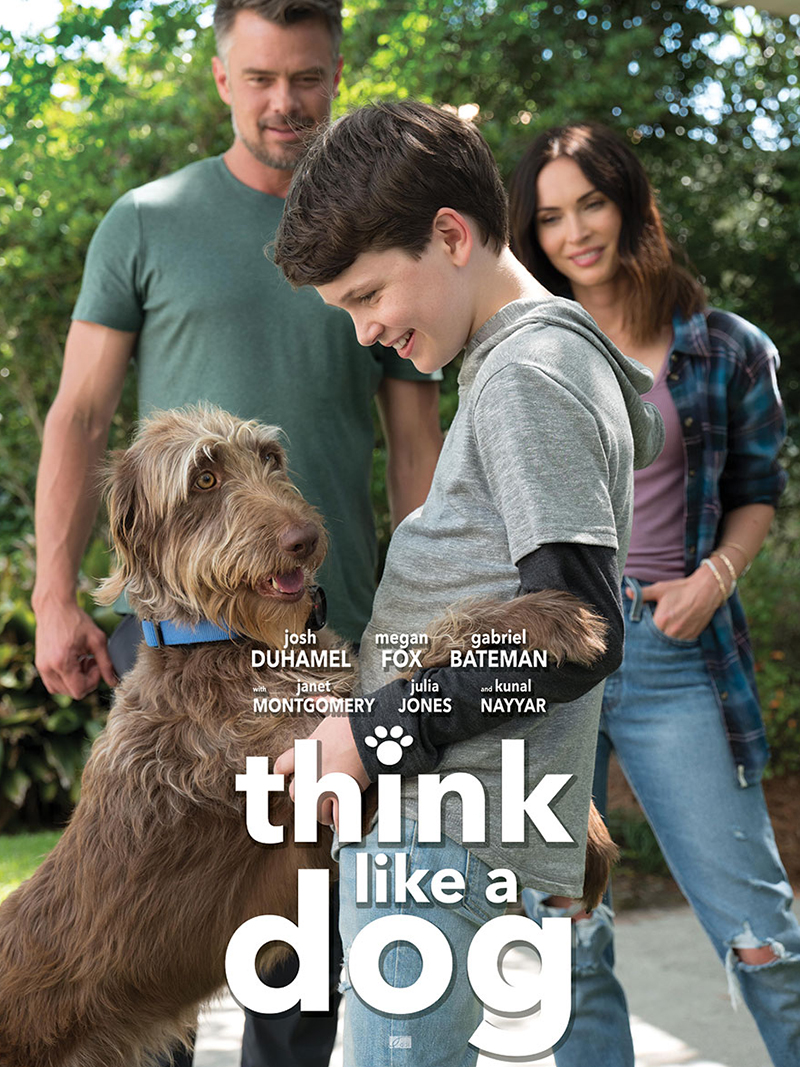 Thank you Lionsgate for sending us a screener to review!
Oliver is a twelve-year-old genius whose parents are considering separating. To comfort him in these difficult times is his dog, Henry. Oliver also has a friend Xiao, in China, who plays online VR games with him. Xiao is also quite smart and is an accomplished hacker.
At this year's science fair, Oliver shows off his mind-reading device. A fictional technology tycoon named Mr. Mills is in the audience and Oliver wants to make a good impression on him. Although the experiment didn't go as planned, Mr. Mills (Kunal Nayyar) is impressed with Oliver's work and sees potential in it. At home, Oliver fine-tunes his project and with the help of a friend, hijacks a satellite to give the mind-reading device enough power. This move doesn't go unnoticed by government officials. The project is a success and Oliver can hear his dog's thoughts while wearing a special collar.
As it turns out, Henry is quite smart, talkative, and funny. Henry's simple views on life are quite insightful and may help in repairing Oliver's parents' marriage. There's a school dance coming up and Oliver needs to work up the courage to ask his crush to the dance. The rest of Henry's plans to rekindle Oliver's parents' romance revolves around them being at the school dance to hear their wedding song.
Oliver's date doesn't go as planned, but that doesn't mean that there's not a happy ending. You'll have to see this 91-minute film for yourself. It's pretty family-friendly and contained an OMG. I don't recall any other language other than Oliver being told several times throughout the film that he needed to "grow a pair." If you like movies where animals talk, you'll probably enjoy this film. It's just as corny as the rest of them.

(Amazon Affiliate Link)