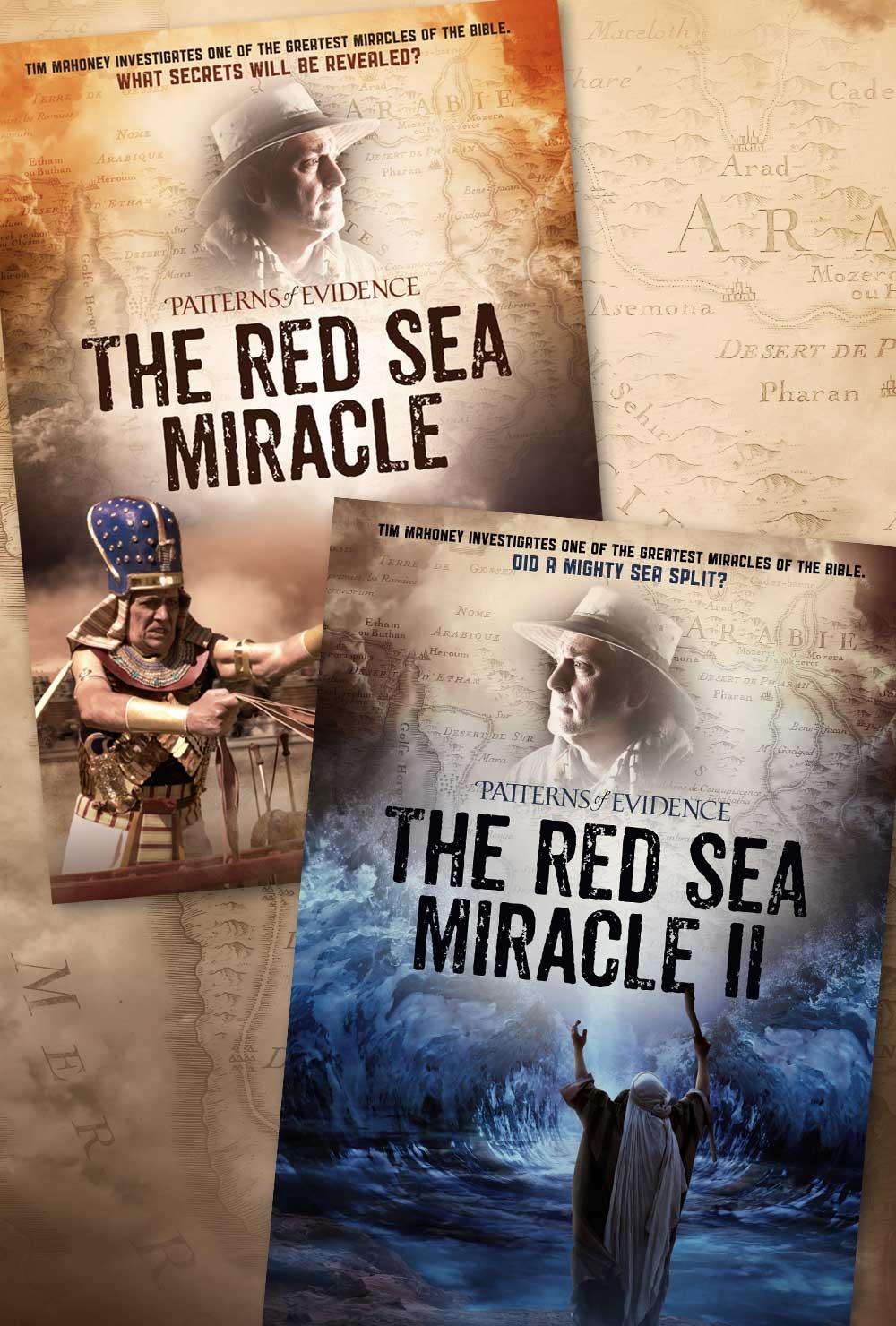 Thank you Thinking Man Films for sending us a screener to review!
The book of Exodus documents many of God's miracles from the twelve plagues of Egypt to guiding the Israelites in the desert and parting the waters allowing them to cross on dry land. Director Cecil DeMile was so inspired by this book that he made the movie The Ten Commandments twice! I have fond memories watching the 1956 Charleston Heston version and these movies have also inspired film maker Tim Mahoney to create the Patterns of Evidence series. Sadly, many of these miracles are downplayed or considered mere fairy tales in today's society. The Red Sea Miracle aims to determine where the parting of the waters occurred and the path that the Israelites took to eventually get to Mount Sinai to receive the Ten Commandments.
Before seeing this film, you should watch Patterns of Evidence: Exodus and Patterns of Evidence: The Moses Controversy to understand the non-conventional timeline they use for dating these events. Like the previous films, Tim interviews several Egyptologists and scholars on their thoughts on where the Israelites went and where the parting of the waters took place.
There are two schools of thought on how epic of a journey this truly was. The Egyptian theory is that there was 50,000 or less Hebrews and they didn't travel too far before having shallow water part before them. The Hebrew view is that there were roughly two million Israelites who traveled a great distance for about a month before having a large body of water parted for them.
The goal in this two-part movie series is to break down the six-step journey. This film focuses on the first few objectives including determining where the departure point was, the direction they were heading, the size of the desert they crossed, and where the detour was before arriving at the dead end. The sea was parted at the dead end and there are many theories on where that took place.
The evidence provided to state their case is very convincing and it seems like they are on the right track given the teaser clips for the second half of this film series. I look forward to seeing remnants of Egyptian chariot wheels and other relics now covered with coral reefs. The Red Sea Miracle part 1 will be in theaters nationwide on February 18th. Part two will be coming to theaters in May of 2020.