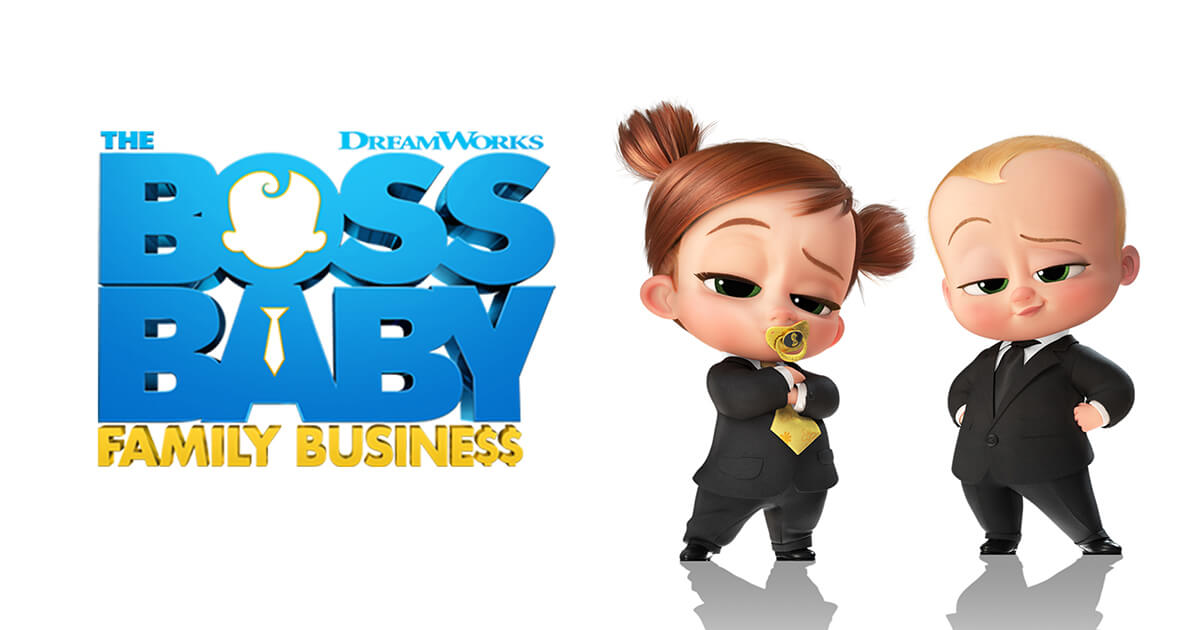 Thank you DreamWorks for sending us a Blu-ray to review!
This film takes place thirty years after the previous one and all of the babies have grown up now. Tim is a stay at home dad with an over-active imagination. His mega-successful brother, Ted (the star in the previous movie) is a busy CEO and showers Tim's family with lavish gifts instead of his presence at holidays. Tim's second grader daughter, Tabitha, is growing up and no longer finds his antics humorous. Tim is afraid that they are growing apart. The youngest daughter, Tina, is an agent at Baby Corp. The school that Tabitha attends may be part of the reason that she is growing distant from her dad. In order to investigate matters Tim and his brother Ted must infiltrate the school as youths.
In his youthful form, Tim goes by Marcos Lightspeed and befriends his daughter. She confides in him and he learns her true feelings about him. Marcos/Tim and Ted also learn about an evil plan that will allow babies to rule the world without their parents getting in their way. Despite their years apart, Tim and Ted must set aside their differences and work together to save the world.
The main theme of this movie is that just because people grow up doesn't mean they have to grow apart. That's a great message. From an appropriateness standpoint, it's worth noting that you'll see some butts. There are a couple of moments where Ted is naked, but there are objects conveniently placed that prevent seeing anything between his legs. Many computer animated films are promoting the LGBTQ agenda and I did see a rainbow bumper sticker on one of the cars.
Other than those issues, there's much to like about this film. The voice acting cast is great with Alec Baldwin, Jimmy Kimmel, and Lisa Kudrow reprising their roles. James Marsden is now voicing Tim and the villain is voiced acted by Jeff Goldblum. The animation is well done and the writing is great. If you enjoyed the first movie you should definitely check this one out.

(Amazon Affiliate Link)