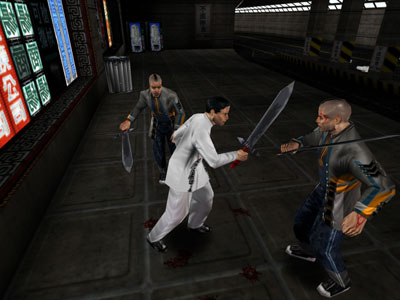 Whilst some of the classic PC video games may not boast the same quality of graphics as the games you play today, what is true is that thanks to their game play, they most definitely would keep you coming back for me. Over the years there have been lots of games that people deem to be classics and while there is much discourse of which PC video games are the best, some of our all time favourites are listed below. Hopefully this will inspire you to step back in time and try your hand at some classic PC gaming.
Deus Ex
Set within a cyberpunk type dystopian future, Deus Ex is an action based RPG which looks at the augmenting of humans, the advancement of technology, and inequality throughout society. Using the cyborg JC Denton, players embarked on a mission to find the people responsible for stealing a batch of life saving vaccines that would help to battle the pandemic the world currently finds itself in. Released in 2000, this video game is one that sticks fondly in the mind of anyone that ever played it.
ARK - Survival Evolved
A relatively new release (2017), although no less a classic PC video game, ARK - Survival Evolved, sees players hunt, harvest, craft, grow, research, and build in order to survive life on a mysterious island known as ARK that they find themselves on. Various resources are on hand which allow players to kill, tame, and even breed the dinosaurs that inhabit ARK. The multiplayer functionality allows you to team up with hundreds of players all at once for the ultimate gaming experience. Like most PC games, ARK - Survival Evolved is best played on via a dedicated survey. You can get ARK server hosting here.
Quake
At the time of release (1996), the 3D environments that you would find yourself in whilst playing Quake were way ahead of the competition. The multiplayer functionality allowed as many as 8 players to battle each other at once, whereas with most other games of the same ilk only allowed a maximum of 4 players. When playing in multiplayer, Quake was the first ever video game to feature a map. As a result of the game's popularity, there were numerous different clans that formed to play it together. It is a highly important game that was responsible for shaping the future of gaming into the one that we know and love today. 
Chrono Trigger
Although Chrono Trigger was first released on the SNES back in 1995, it subsequently became available on PCs and soon became an absolute classic. It is no surprise given that it is made by the same developers who are responsible for other classic PC games such as Dragon Quest, Final Fantasy, and Dragon Ball. The video game sees players make their way hopping through time and embarking on multiple different adventures with various outcomes and endings. Do not be put off by its old school 16 bit graphics.