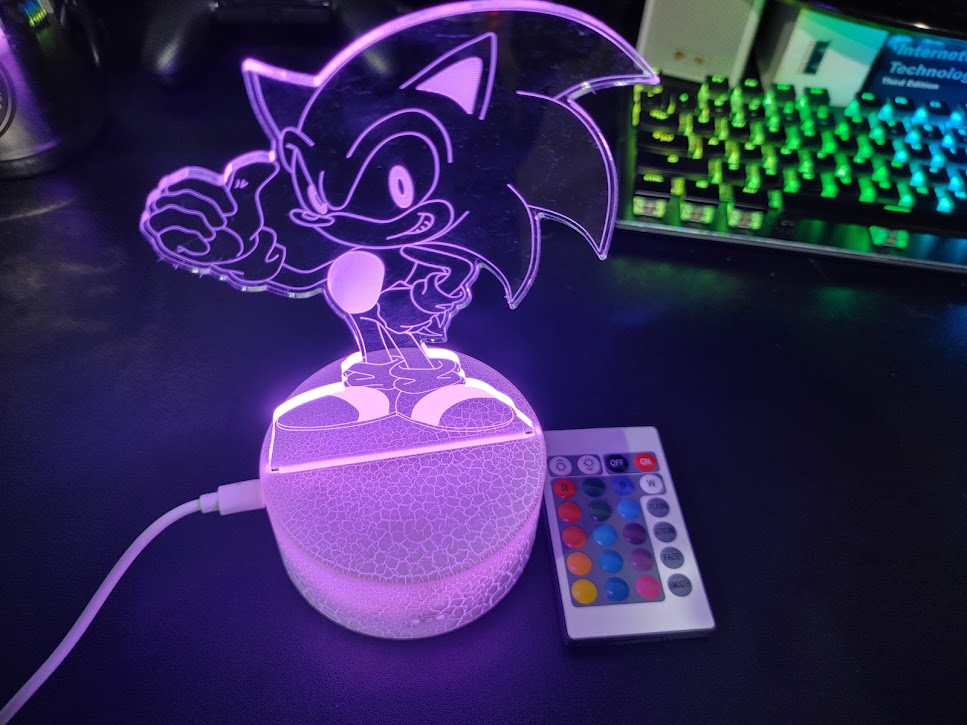 Thank you Paramount for sending us a digital screener to review!
There have been many movies adapted after popular video game franchises. Sadly, most of them are not very good. This film had a rocky start after fans heavily criticized Paramount's original design of the blue blur. Sonic's final appearance looks much closer to Sega's design with the exception of his arms being blue instead of cream colored.
Sonic is voiced by Ben Schwartz and he does a great job with bringing out the attitude that gamers have grown to love. While Sonic is often cocky, there's a lot of loneliness shown as he must remain hidden from humans while living on Earth. In the fictional town of Green Hills, Montana, Sonic watches many residents of this small community without being detected (for the most part).
When Sonic lets his emotions get the better of him, he causes a mass loss of power and the government calls upon Dr. Robotnik to discover the source. Jim Carrey's portrayal of Eggman is quite funny and he provides a lot of humor in this film as expected.
With the help of a cop that Sonic dubbed the "Donut Lord," they head to San Fransico to retrieve Sonic's Rings. On this journey, a beautiful friendship is born, and some valuable life lessons are taught to both Sonic and the police officer (James Marsden), whose real name is Tom.
This film is family-friendly for the most part. There is some violence with most of it taking place in a bar fight that Sonic started. Language is pretty mild as I recall the start of a curse word being cut off before it's said in its entirety.
Overall, my family enjoyed this movie and wouldn't mind owning it in the near future. The Blu-ray is available for a little over $20 on Amazon. I'll probably wait for a sale though. Fans of the Sonic franchise will enjoy this film and the hinting of a potential sequel.
Buy it on Amazon for $22.99

(Affiliate Link)