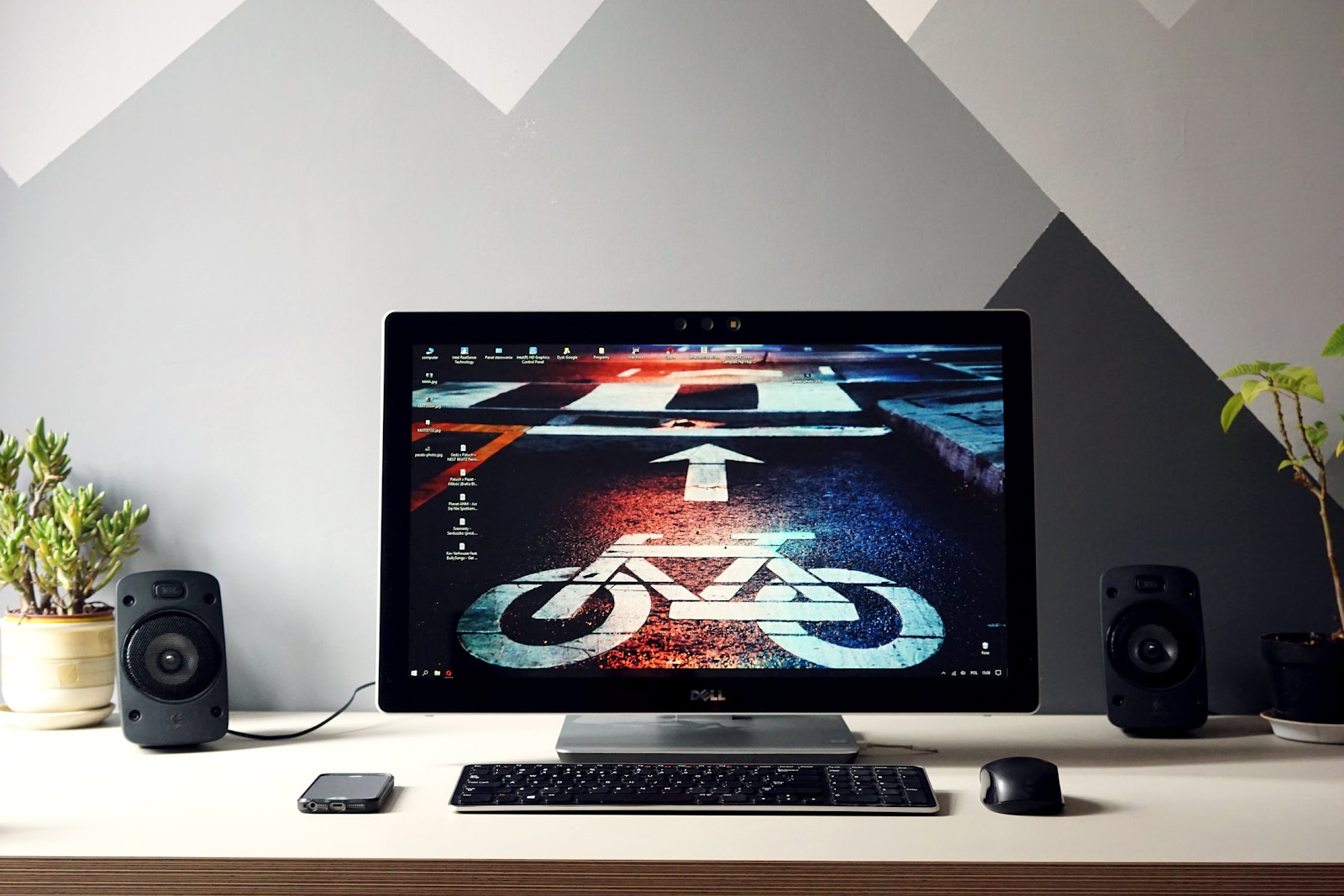 Gaming can be quite a lot of fun. From Space Invaders to Donkey Kong to Tekken to Mario Kart to Pokemon Go to Call of Duty, with every new one entering the market, the games keep getting more advanced and more realistic, thereby winning the new converts all along the way. But, of course, these games demand attention too, and it is not like we give them any less of it. There are so many of who spend multiple hours in a day playing games. If you, too, think of yourself as a gamer, and every bit of your free time is spent in front of the screen, then your eyes should be protected. So, here we have come up with some helpful tips to take care of your eyes.
Invest in the right monitor
Regardless of whether you are a gamer who has been into gaming for a while or you are new to this whole gaming world, you must know that a monitor and a screen can both make or break your experience. At times, the screen is pretty tiny, and you fail to see everything that you should. Other times, you are to customize the monitor's features to ensure that you get the best gameplay and gaming experience.
'Regardless of your needs, you must always shop for the monitors that are meant particularly for video games. It is because these are designed to allow you to enjoy your gaming experience for a much longer time. You can find several monitors that come with settings, which lower the blue light or have eye care options. These can be detrimental for guarding your eyesight,' comments Sonya, an educator who offers online law essay writing service.
Keep distance from the monitor
Secondly, to maintain your eye health, it is vital to ensure that the distance between you and the screen is sufficient enough. Increasing the distance between the monitor and the screen can help you lower the strain and simultaneously reduce the degree of blue light exposure to your eyes. Having said that, it may become challenging for you to see what is happening in the game clearly. So, we recommend sitting at the spot that allows you to look at what is happening in the game with ease without even being too close to the monitor.
Take frequent breaks
For a lot of you, this may seem like the most obvious thing to do, but to ensure that you actually take the breaks, you need to set the alarms. The alarms are necessary to ensure that you and your eyes get a break after a fixed period of time. Why do we recommend setting the alarm? Come on, let us be honest, if you sit downplaying your favourite game, do you not lose track of time? Generally speaking, it is recommended to take a break after every twenty minutes into the game. However, if you find that too soon, you can push this time to forty-five minutes, but do not play longer than forty-five minutes in a single stretch.
Brian, an associate educator who works with a platform where you can pay to write research paper, shares, 'When I sit down to enjoy video games, I make sure I get up after every forty-forty-five minutes. It gives me and my eyes a little break. During this time, I either shut my eyes and sit back on the chair for a few minutes, or I just go for a nice walk around the block.'
These regular breaks are necessary to ensure that you do not end up with a headache following a long gaming session.  
Try and look at the objects in the distance
Another one of the most quintessential tips that you need to keep at the top of your mind is while you are not looking at the screen, train your eyes by looking at the objects in the distance. The problem with most of us is that our line of vision is often pretty short. It is primarily because we never allow our eyes to look at objects in the distance. You need to understand that the less you look at the objects in the distance, the less adept your eyes will be. So, if you wish to better your vision, even while enjoying the long gaming session, you need to focus on the objects located at a distance from you whenever you take a break from the screen.
Invest in a pair of good gaming glasses
Wish to get better at playing video games? Well, you have to prepare your eyes to adapt to the long screen time. To make it possible, you should invest in the right equipment for your eyes, which is the gaming glasses. So why are gaming glasses needed?
Gaming glasses are beneficial. These are exquisitely designed to ensure that while you play games, your eyes do not hurt. Further, these glasses can also lower the strain that continuous exposure to the screen may cause. More so, when you play video games, be it on the mobile screen, tablet, or computer screen, it exposes you to a high degree of blue light, which causes excessive strain. In the long run, it may even lead to dry eye syndrome. To avoid this from happening, you can utilize the gaming glasses, which come with high-end filters, which lower the impact of the blue light on the eyes,' comments Harry, an educator who offers civil engineering assignment help services.
Pay heed to your eyes
All of us are different people, which is often seen as the primary complication of every healthcare department. Why? There is no one-size-fits-all situation. Thus, it is vital to hear what your body says. For example, if while playing a game, your eyes are continually bothering you after every thirty minutes into the game, then you see it as a sign from your body and take a break. Of course, it sounds easy to you right now, but most people have a habit of ignoring these signals from the body. Please bear in mind; our eyes are unique and precious. So, listen to what they say, and take a break whenever required.
So, these are the six most vital tips for gamers to protect their eyes. Have more such tips to add to the list? Then, do let us know in the comment box below.