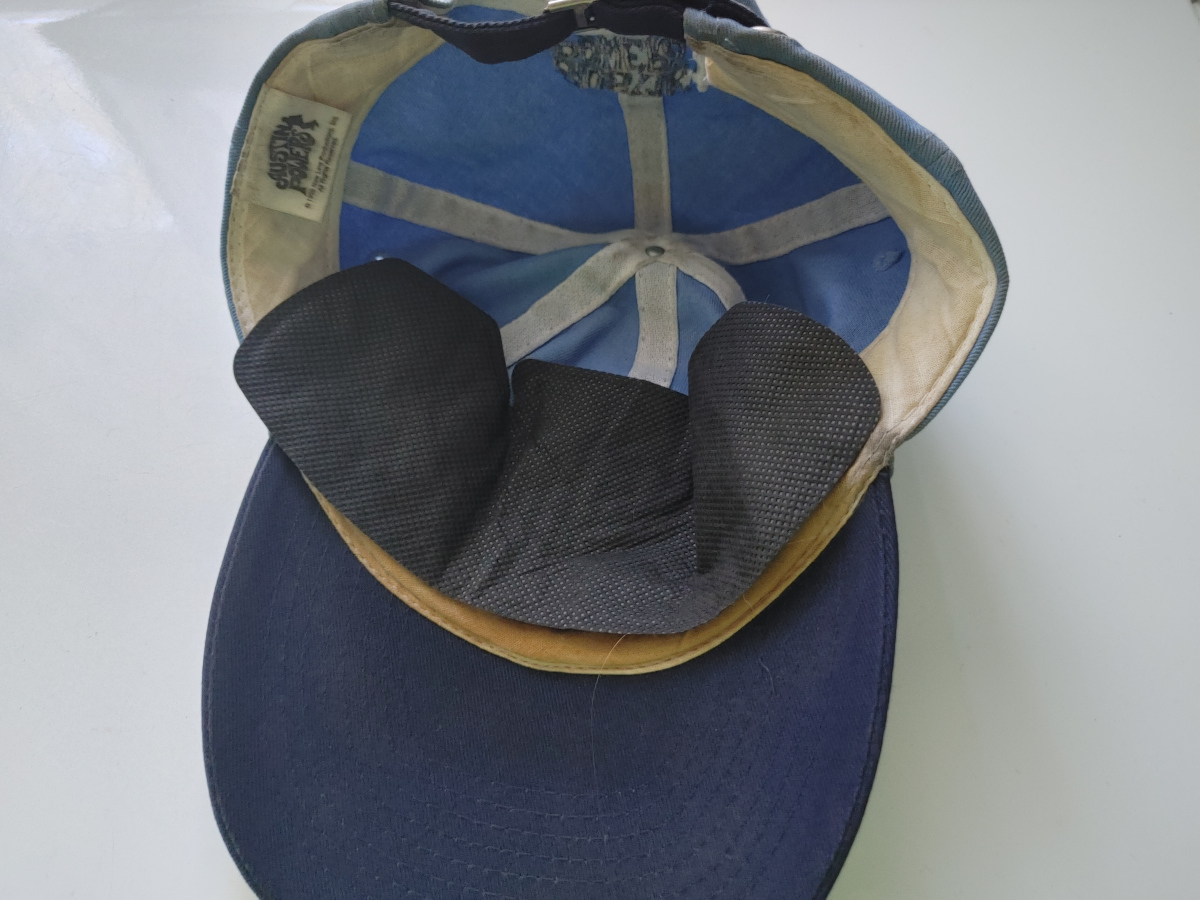 Thank you NoSweat for sending us review samples of hat, face shield, and visor liners!
NoSweat is based in Minnetonka Minnesota and all of their sports-themed liners are manufactured in America. All thirty-one NHL teams are using their products on a regular basis. In addition to the NHL, athletes in the NFL, MLB, PGA, and WTA use NoSweat inserts consistently too.
NoSweat has products for baseball, biking, football, golf, hardhats, hockey, lacrosse, tennis, and even VR headsets! If you're a fan of their stuff you can advertise for them by wearing branded t-shirts, hats, and using their thermos' offered on their web store.  
Out of the samples sent our way, the only set I was able to use were the ones designed for baseball hats. I don't own any face shields or visors. I have a couple of lighter-colored hats that have unsightly brownish stained front liners since I haven't used any liners previously. It's worth noting that these liners are only designed to be used three to five times apiece.
Installation is pretty straightforward though it will take some adjusting to get it to fit just right. Their design is flexible and universal. Do not cut the product or it will break the functionality of the sweatlock beads. The liners are not incredibly sticky so you don't have to worry about the liners leaving residue behind on your headwear. On the flipside, they probably won't stay on much longer than their intended number of uses. Your head pressing against the liner will keep it in place though.
Like many items, the more you buy, the cheaper they become. The liners come in packages of 3,6,12, and 25. The three pack sells for $9.99 or $3.33 each while the twenty-five pack sells for $34.99 or $1.40 apiece. They have subscription plans available if you become a regular user of their products. If you're tired of sweat buildup in the hats or helmets you wear, you should definitely look into NoSweat's products!