Thank you Iserlohn for sending us this 50-foot expandable hose to review!
Last summer we had the pleasure of reviewing VicTsing's garden hose nozzle and my kids helped in the reviewing process by washing our cars with it and getting sprayed down when it was hot outside. While I didn't have any issues with the nozzle in that review, my hose was definitely aging and leaking by the faucet, causing a reduction in water pressure. A new hose was in order and now we got one to test out.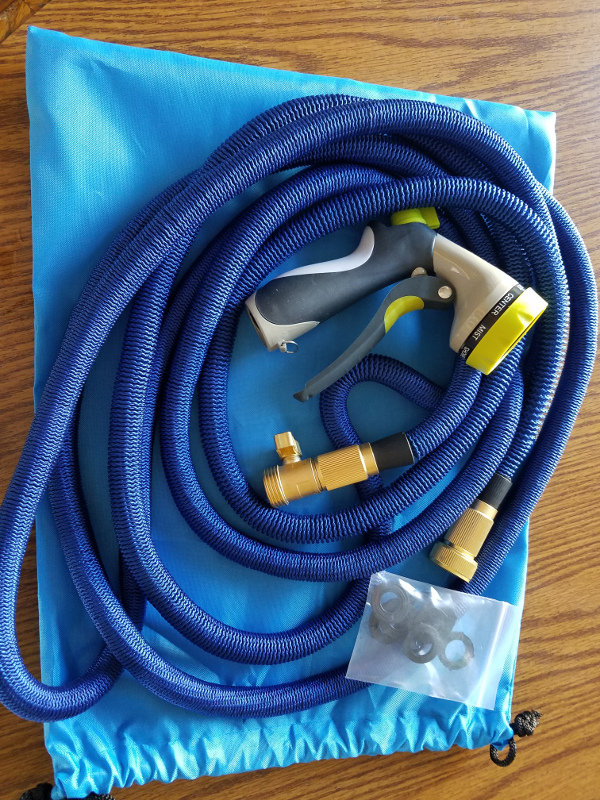 Since it's not even spring and barely in the 50's temperature wise, our testing options are limited. I hooked up this flexible hose next to our deck and proceeded to spray liquid and solid forms of dog waste off of our deck. The water leaking issue by the faucet was gone and the water pressure was strong enough to remove some of the stain from our deck that was painted only last year. For what it's worth it was chipping last year too and we plan on using a different brand next time.
I like the braided fabric that's available in multiple colors including black, blue, green, and red. No matter what color you choose, the handy carrying bag is blue. I also like that they include twelve extra washers for when the current ones get worn out and cracked. While not part of the Amazon package, I also received another VicTsing garden hose nozzle which sadly disintegrated upon use. Fortunately, last year's model is still working perfectly.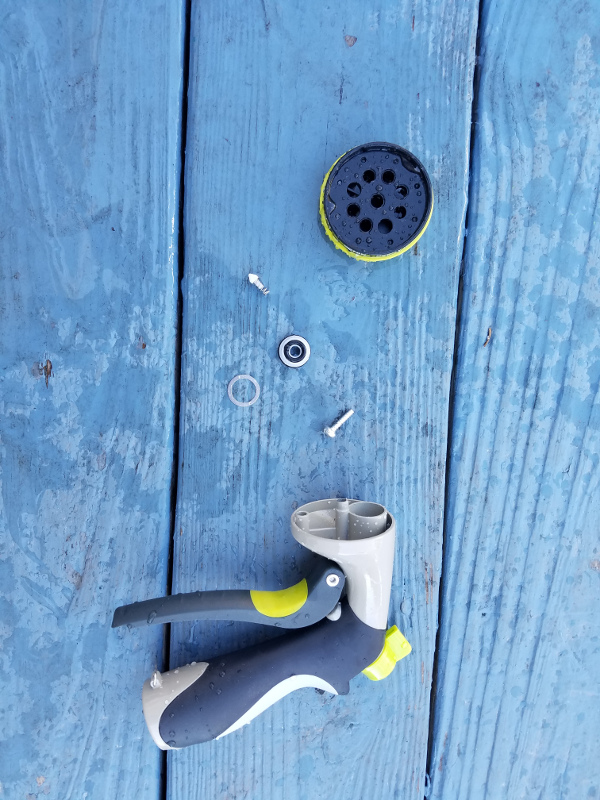 The brass connectors seem sturdy, though the rubber sleeves underneath them slide out of place. The shut off valve is nice and works as expected. Before using the hose, it managed to get tangled a bit but untangling it wasn't that bad. I like how this hose doesn't kink-up and stop the water flow like my old one did.
Overall, this is a nice $26 hose that I would recommend considering if you're in the market for one. I have reservations about recommending the VicTsing garden hose nozzle now though.

(Amazon Affiliate Link)