Thank you Mobile Edge for sending us a loaner backpack to review!
The CORE Gaming Backpack was successfully Kickstarted in September 2017, exceeding its $30,000 goal by $4! As of this review, the backers have received their products and most of them are satisfied with the results.
As an owner of a 15.6" gaming laptop it's rather challenging to find a laptop bag big enough to fit my laptop let alone the accessories I like to tote around with it. Granted some of the items I carry around are not your typical fare, but I like to keep it all together if possible.
I'm happy to report that my laptop does indeed fit in the checkpoint friendly pouch. This is great for easy access and airport security checks. The fleece pouch for tablets is super soft and won't scratch the screen unless you add something sharp in there along with it.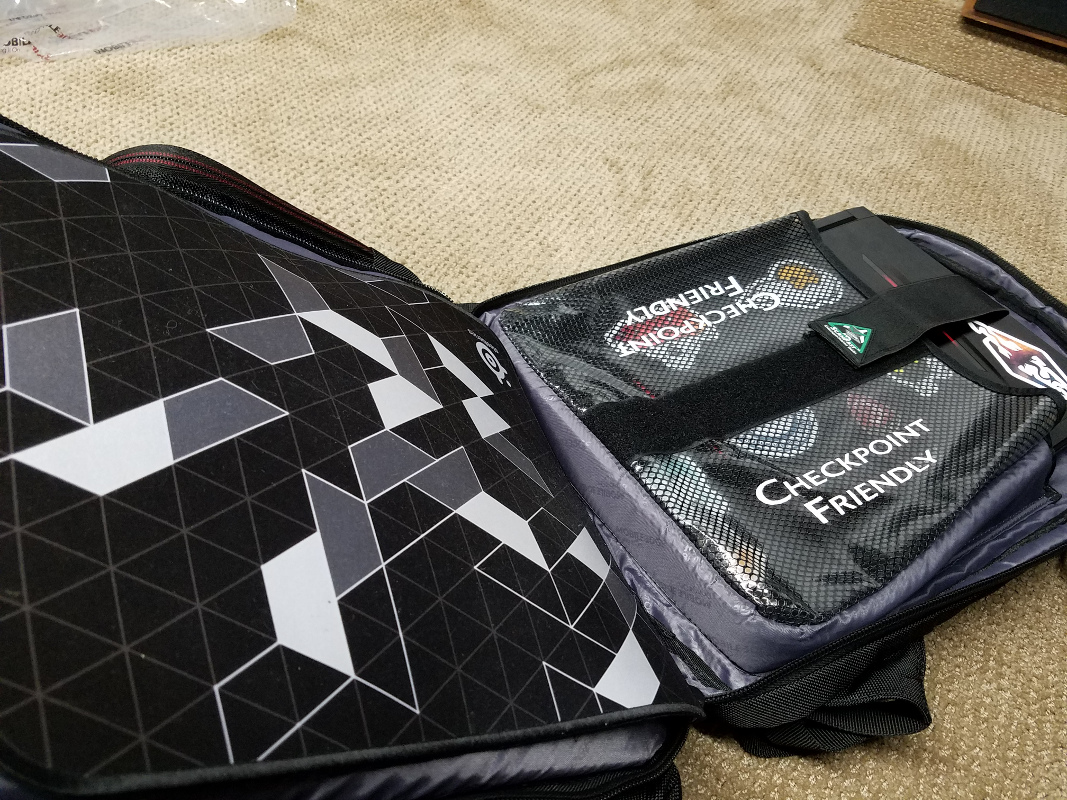 There were some nice add-ons like a USB charging bank which I did not get to review, but this backpack does make it easy to charge accessories with its built in USB cable. Another add-on was a Samsung Gear VR. Again, this was not included with the backpack, but, my first generation Samsung Gear VR fit nicely in the middle pouch. While I was able to store my SteelSeries controller, Oculus Touch controllers and sensors, I could not get my Oculus Rift to fit inside the backpack with all of my other accessories. My current laptop bag can fit everything.
As long as you don't need to carry a full blown VR setup, there is plenty to like in this backpack. The build quality is top notch. The rubberized grip on the metal reinforced carrying handle is both comfortable and sturdy. The gel lined backing and straps adds further comfort for long walks with a heavy laptop on your back. The shock absorbing straps seem pretty strong as well. Since we can't keep this review sample, it's hard to say how long it will last, but the overall build quality is quite good at first glance.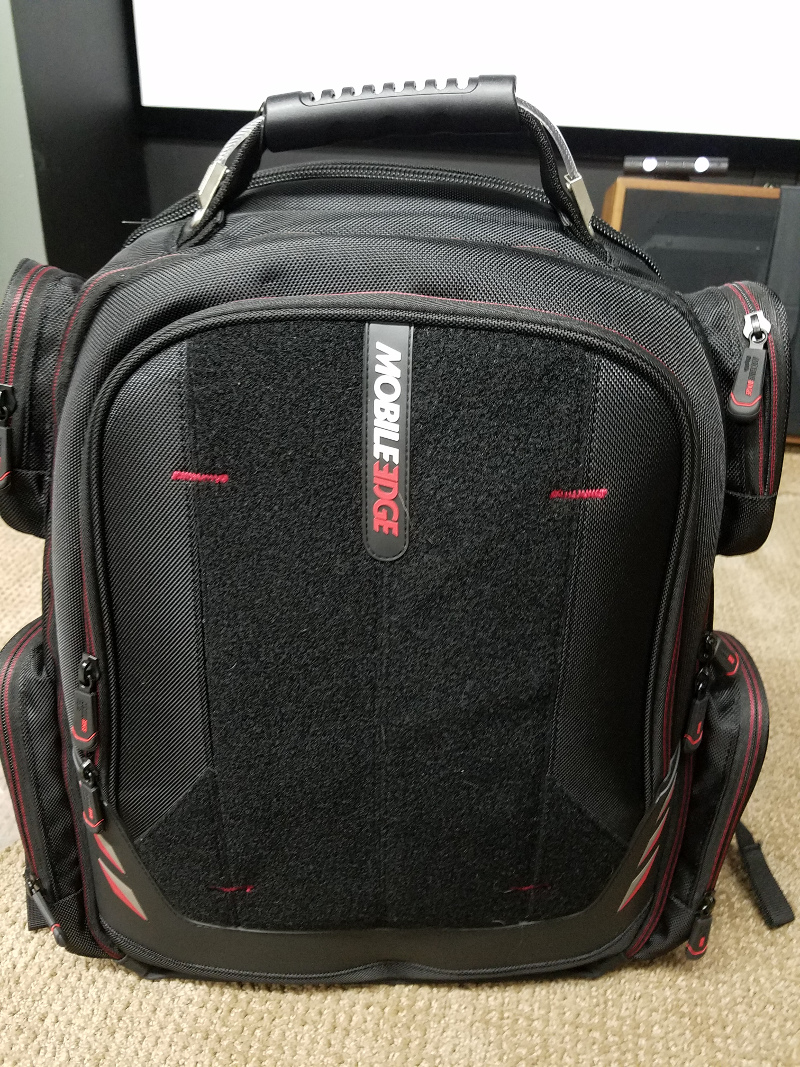 In my attempts to squish my Rift in there I started to see some threads showing but that would probably happen with any item and I did not force the issue to avoid damaging my Rift or the backpack. If something were to happen to the CORE Gaming Backpack, it's backed by a lifetime warranty. On the Kickstarter page they seem to be very responsive to customer complaints and thankfully, a majority of them are satisfied with their products. One of the backers was having trouble fitting their 17" Asus RoG laptop in it, but I don't have a laptop that big to confirm that. My 15.6" MSI fits great with some room to spare.
There are plenty of pouches for various accessories. I like the small memory storage units for SD cards. The Velcro front is rather strange for my tastes but it makes customizing the backpack rather easy if you have Velcro decals for your favorite games, sports teams, or sponsors. There is a Velcro free version available as well.
The price is very reasonable for this gaming laptop backpack. Early bird backers were able to get it for $75 with free shipping. Not so early backers were able to snag it for $89 shipped. Everyone else can get it on Mobile Edge's website for $129.