Thank you BuyCostumes.com for sending us a deluxe Bowser costume!
BuyCostumes.com, a division of BuysSeasons Inc. was founded in 1999 and is one of the largest internet retailers of costumes and accessories. Their motto is "Life's Better in Costume." While Halloweeen costumes are their biggest market, they sell costumes for events and cosplay all year round.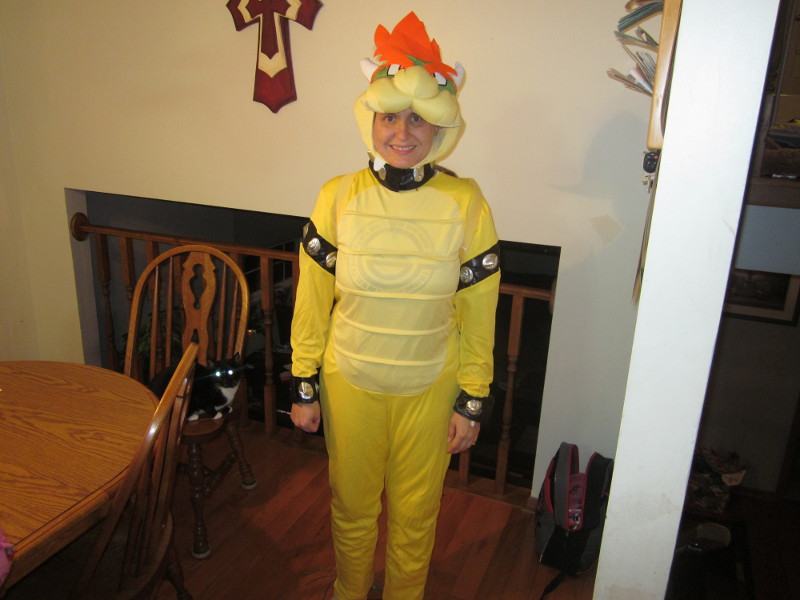 There are costumes for people of all sizes and shapes; even couple's and group costumes are available. Costumes for pets are not left out either! If you're looking for indoor, yard, or porch decorations, BuyCostumes.com has you covered!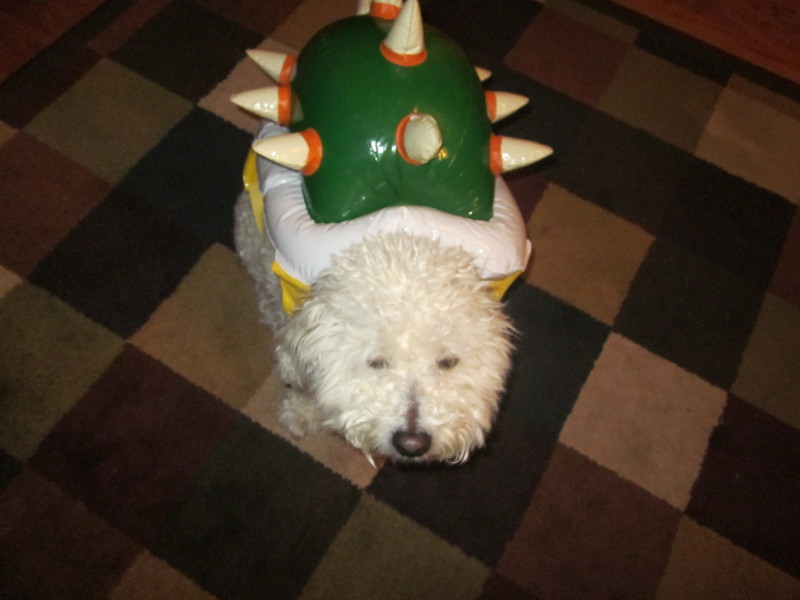 Gamers may want to check out their video game collection. BuyCostumes.com sells officially licensed Nintendo costumes featuring Mario, Luigi, Toad, Princess Peach, Bowser, Yoshi, and Pikachu. Other popular video game costumes include:
Master Chief
Teenage Mutant Ninja Turtles
Kitana, Subzero, and Scorpion from Mortal Kombat
Batman
Arno from Assassin's Creed
Minecraft fans may want to check out the block heads for Endermen, Creepers, and the default character, Steve. Skylander collectors might like the Spyro, Jet Vac, Wash Buckler, and Trigger Happy costumes.
The costumes vary in price and complete sets on clearance can be had for under ten dollars not including shipping. Regularly priced outfits are typically between $25 and $50, but some of the more detailed costumes like Edward Conway from Assassin's Creed goes for $139.97. Regular clothing can be purchased there like adult combat boots for $45 or Minecraft creeper or ocelot hoodies for $60-70. Shipping in the continental forty-eight states is regularly $5 but express shipping is available for a little more if you're in a rush. Discount coupon codes are also readily available to take off 10% or more from your order!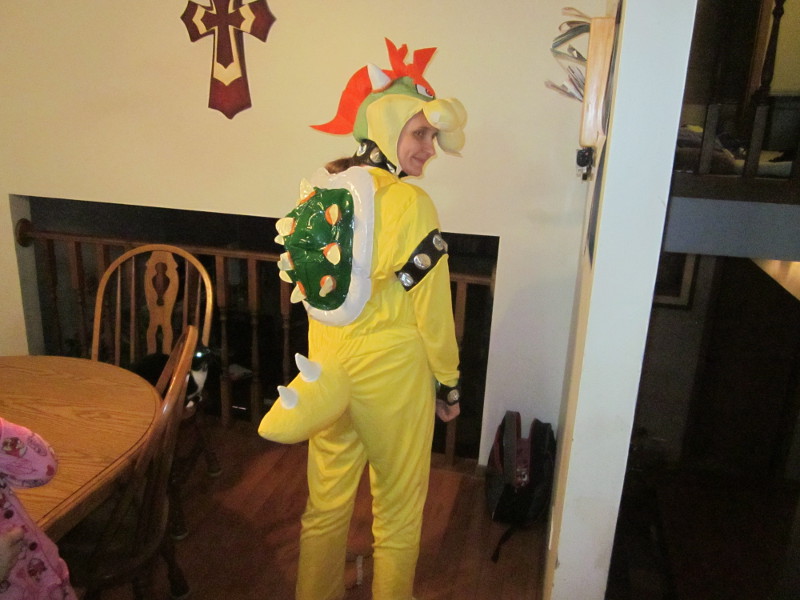 I'm very happy with my Bowser costume and it fits my 5'7" frame perfectly. Despite the extra-large description, taller people like my 6'2" husband should go for the more expensive plus sized costumes as this one has a 5' 11" height limit. It would be nice if BuyCostumes.com showed the height info in the item description. Fortunately, they do have a 30-day return policy and they will price match if you find a better deal elsewhere.