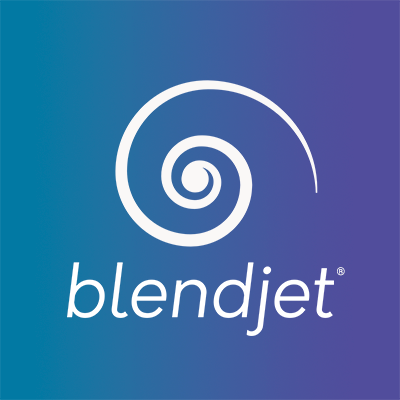 Thank you BlendJet for sending us a review unit!
BlendJet was originally founded in 2017 and invented "The Original Portable Blender" which was a popular holiday gift in 2019 with one being sold every five seconds! Since 2018, over one million units were sold in 195 countries. The BlendJet 2 has 33% more capacity that can hold 16 oz of liquid. The BPA free plastic canister has helpful oz and ml markings on it for precise measurements. Another improvement over the original BlendJet is that the battery size has been doubled to 4000mAh which should give you fifteen or more blends before needing a recharge. Charging is done via the included USB-C cable. One feature lacking on this version that the original had is a built in strainer.
Cleaning the BlendJet 2 is pretty easy by just adding some dish soap and water after use and pushing the blend button. The device is waterproof so it can handle being submerged if need be. The instructions state that it is not dishwasher safe. The booklet also advises against putting your hand in the blender (Duh!), running it while empty, adding 120 degree or hotter liquids, charging it while wet, letting kids use it unsupervised, or leaving food sitting in it for prolonged periods of time. The restriction that bummed me out the most was not blending carbonated liquids. That's a shame since I like adding lemon-lime soda to my fruit smoothies. The website has a bunch of recipes if you're looking to try something new.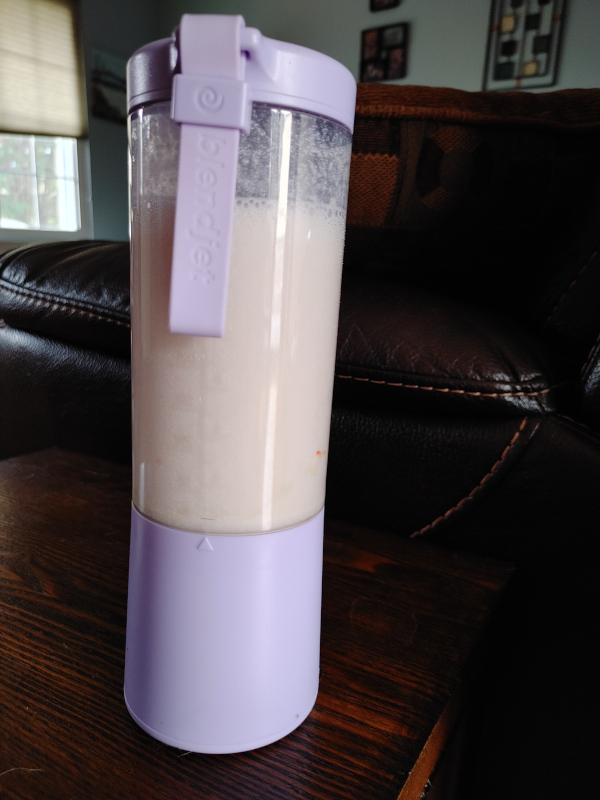 The portable design is quite convenient and this will make my protein shakes less clumpy than in my sealable thermos. Though the BlendJet 2 has a twist lid, it does not fully seal. I learned that the hard way after blending some blackberries. When I added some water to shake up and pour out the remnants, some droplets landed on and stained my white socks. Gentle shaking is not an issue and may assist in the process at times. The six-point stainless steel blade can chop through ice and other food items in twenty seconds or less.
The asking price is $49.95 and there are sixteen colors to choose from. This blender is great for commuters and is easy to clean and use in the office. It's small enough to fit in your car's cup holder and the adjustable strap on the lid makes it easy to carry while riding a bike. If you're looking for a personal blender, check out the BlendJet 2!