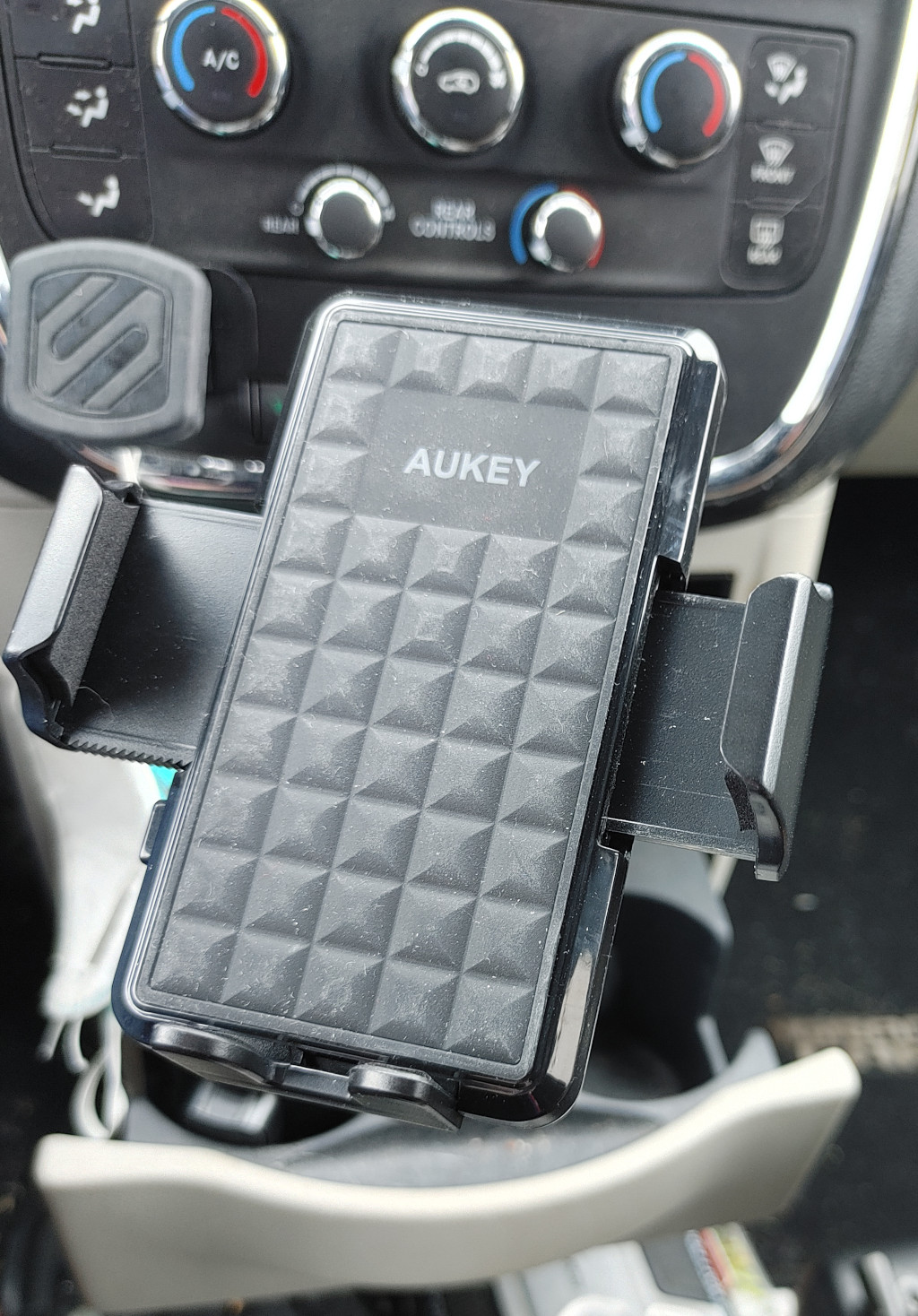 AUKEY Car Cup Holder Phone Mount
Manufactured by: Aukey
Release date: July 22, 2020
Price: $14.99
(Amazon Affiliate Link)
Thank you Aukey for sending us this product to review!
My current and previous cell phones have been LG (G7 ThinQ and V60 ThinQ). The G7 was smaller and lighter and worked well with a magnet mounting system. One magnet went on the phone's case while the car's mount used the other magnet. When trying the magnet system with the V60 the magnets would fall off of the case (while driving which is always fun!) and the dual screen mode was a bit cumbersome with this method.
Since my minivan has several cup holders to spare, I thought I'd give the AUKEY Car Cup Holder Phone Mount a try. When I got it, there was a $3 off coupon. As of this review, that coupon is no longer available. The normal price is $18.99. There are cheaper options available, but I haven't been let down by an Aukey product yet.
The design is solid and well-engineered. The back of the cellphone holder has a rubber-like texture that won't scratch your phone. The side clasps can extend and retract with the push of a button on the left-hand side. The bottom is extendable in a similar fashion with its button being on the backside. Rotating the phone is possible with the socket connector on top.
The gooseneck is sturdy and flexible. I was worried my phone would gradually sag, but that has not been an issue thankfully. The cup holder portion can have its width adjusted by twisting the knob below the gooseneck.
All in all this product works as advertised and I have had better luck with it using my dual screen phone compared to the magnet system I was using previously. If you have a larger phone and an extra cup holder, give it a try!