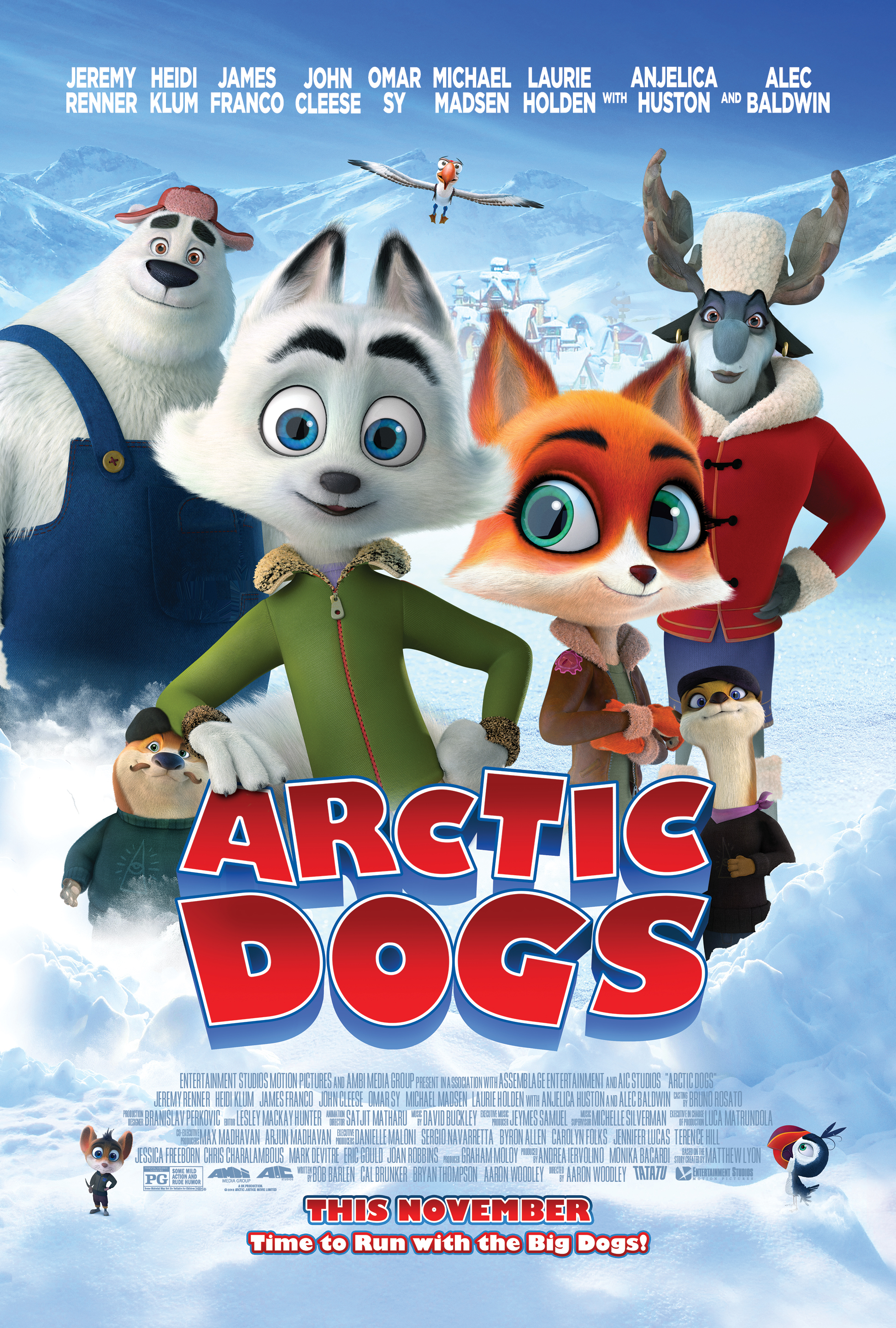 Thank you LionsGate for sending us this Blu-ray to review!
Arctic Dogs begins with a flashback of Swifty (an arctic fox) all dressed in white and nobody noticing him because he blends in so well in the snowy town of Taigasville. He wants to be noticed and recognized like the delivery dogs that the town kids all look up to. In the present day, Swifty works at the delivery company, but not as a delivery dog since he's underweight and under-qualified.
His childhood crush, Jade, needs a package urgently delivered, but she missed the shipment time because Swifty covered her with snow on his way to work that day. Without his boss's permission, he offers to deliver it personally. By doing so, he jeopardizes his job and the town's safety.
I won't give away any spoilers in case you plan on seeing this film. With that said, there are a couple of political messages worth noting. The premise of being something that you're not designed to be is very politically correct these days, but oftentimes, restrictions are in place for a good reason. Swifty isn't even twenty pounds and struggles pulling packages weighing more than he does. Perhaps there was some logic in the company not taking his dream position seriously.
Global warming is another theme present in this film; however, the arctic town's heat wave can be pointed at the walrus nemesis instead of carbon-imprinting humans. The walrus is voice-acted by the legendary John Cleese. Other popular actors lend their voice talent, including Jeremey Renner (Swifty), James Franco (Lemmy), Heidi Klum (Jade), Alec Baldwin (PB), and Angelica Houston (Maureen).
The animation is well-done and looks great. It's a shame that the writing falls flat at times. There was only one scene where I chuckled. If you're looking for a funny film, you'll definitely want to look elsewhere. I appreciate the message of honesty and being true to yourself, but I'm not a fan of promoting being whatever you dream of even if you're not qualified to do so. There's nothing wrong with teaching kids to be realistic.

(Amazon Affiliate Link)