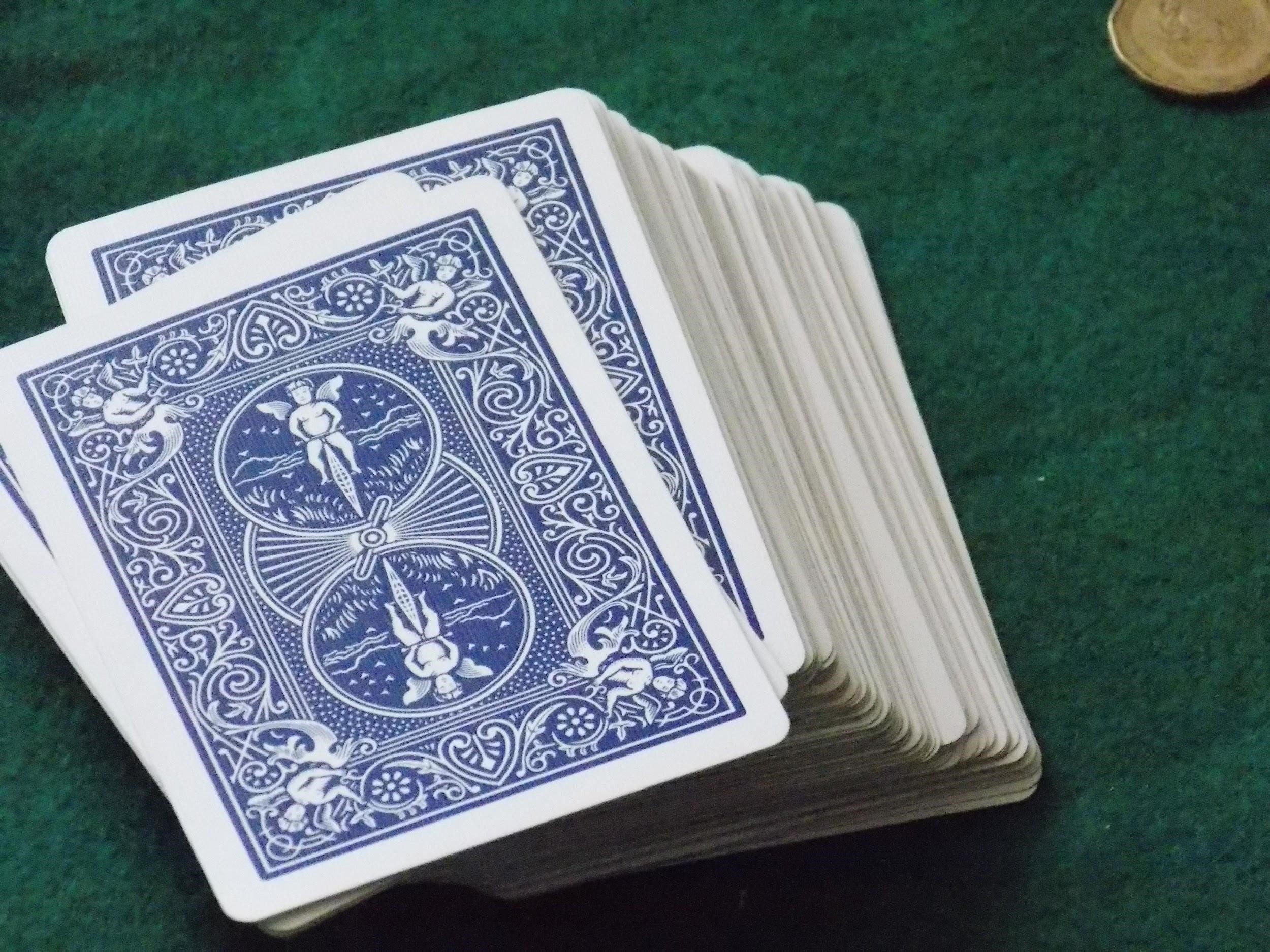 Due to the COVID-19 pandemic, it's advised that everyone stays home or at the very least stays away from others. While this isn't to judge you based on your decision to listen or not, there are options as to what you can do if you do choose to stay home. Either way, this will still apply regardless if there's a scary virus on the loose or not.
There are many activities that you can participate in while staying at home, maybe you finally feel like cleaning that cluttered closet, or maybe you don't. Maybe, you think to yourself, just maybe there's something better to do than that. Games, that's the answer. And not just any old game.
These old games are popular and still played frequently today by both old and young in age. So while you hide in your house from whatever may be lurking outside, you can be playing the following games: solitaire, jigsaw puzzles, sudoku, mahjong, and last but not least, crossword puzzles.
Solitaire
The first game you must try is solitaire. Solitaire is a game that can also be called Patience or card solitaire. In general, solitaire is a term used for single-player games of concentration and skill involving a set layout of a certain item, which could be tiles, cards, stones, etc. Which is why it makes sense that it can be called card solitaire.
A game of solitaire is a puzzle, each card is laid out in a specific fashion for a specific solution, which could be in your favor, or not. As said, each card is laid out specifically in a layout, to solve the puzzle you have to sort the cards and conform to the specific rules of the game, whichever it may be. It's a fun puzzle game that is certainly satisfying to beat.
Another fun Solitaire game worth checking out is Spider Solitaire Challenge.
Jigsaw Puzzles
            There's a very high chance that if you know any game on this list, it's actual jigsaw puzzles. Chances are if you're reading this and do play any of these games, it's going to be online, but in any case, you should do jigsaw puzzles online just to save money for yourself so you don't need to buy a new puzzle set each time you complete one.
            If you do do it online then it will also give you more variations on how to play and what you're piecing together. If achieving a certain goal and also being able to see it right before your eyes is something you desire, then jigsaw is your best bet. An added bonus is that doing jigsaw puzzles work out both sides of your brain, how fascinating.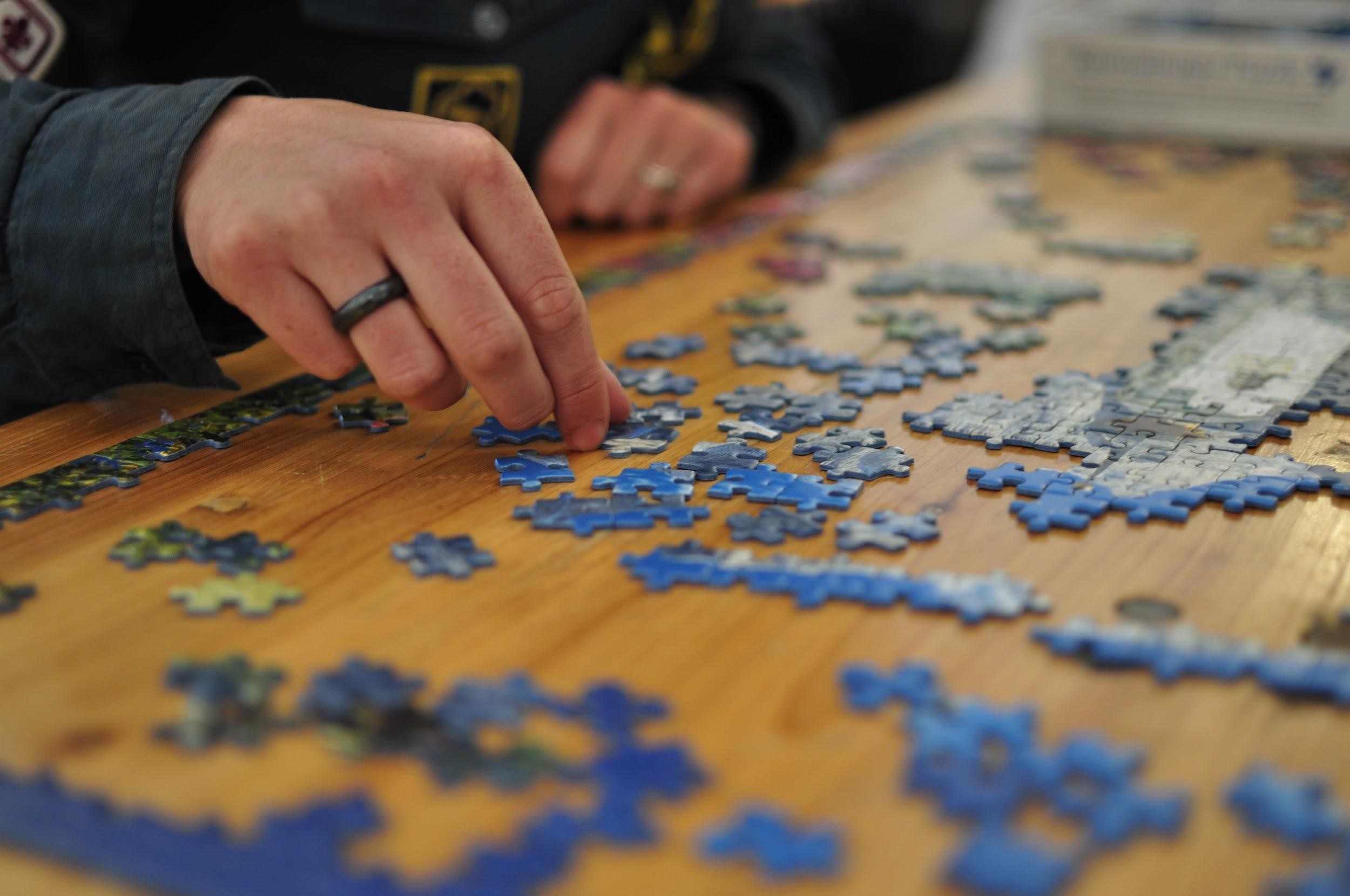 Sudoku
            The game that used to be known as Number Place is as the original name would entail. You are given a grid of 3x3 squares and within those squares, there are 3x3 boxes. In each square, there is a given amount of numbers within those boxes and the empty boxes are the ones you insert numbers to complete the square.
            You complete the puzzle by having every box within the puzzles filled in with a number. This seems easy at first since you might just be thinking you can repeat numbers, but that's where the rules come in. In each square there can only be a singular number of 1-9, this also applies to rows and columns, no number can repeat vertically, horizontally, or… boxically.
            For a game that contains many numbers, you don't actually need to know any math so don't let that frighten you. Sudoku is a game loved by many for many years ever since it was popularized in the late 1980s. And probably like the previous game, you also feel smarter just by looking at the completed puzzle knowing you solved it yourself.
Mahjong
            A game that was developed in China during the Qing dynasty, Mahjong, is a popular game to this day worldwide. Mahjong is a game of tiles that involves skill, strategy, and just a bit of luck. Commonly the game is played with four people but there are variants for three. The game is set with 144 tiles with Chinese characters and symbols being written on them.
            Each player is given 12 tiles, with each turn the players can draw or discard tiles until they have completed a legal hand using the 14th drawn tile to form melds also known as sets as well as a pair, which is known as an eye. The game can also be won with special sets. If you don't have the game lying around, or the people, then keep in mind you can use the internet.
Mahjong Challenge offers a simpler and easier way to navigate your time while retaining the challenging nature everyone loves.
Crosswords
            A need to play by any sense of the word, crosswords are word puzzles and word search games that take place within a square. The goal of the game is to form words or phrases using the white boxes based on sentences, references, or clues given which pertain to a certain square number. The clues and such are also labeled as being either vertical or horizontal.
            The square also contains black or shaded areas that are meant to separate boxes which essentially separate words to make it easier to distinguish the correct answer. The way to complete the puzzle if by filling in each set of boxes with the correct word or phrases.
            If you knew all of this well then there's really no need to express that you should play this game based on how enjoyable it is and how satisfying it feels to finally figure out a row. You're like a detective, a word detective.
 
Stay at Home and Game
            Suppose you're locked in your home by you know what and you just don't know what to do. Thankfully, you read this article, and by doing so you just opened so many wonderful opportunities for yourself. No more will you be bored for you have access to the great gaming classics.
Where would humanity be without solitaire, jigsaw puzzles, sudoku, mahjong, and crossword puzzles? Well, no one has the answer to that; but at the very least, it can be said that since they are existing, there is fun to be had. And luckily for you, that fun can be had within the safety of your own home.