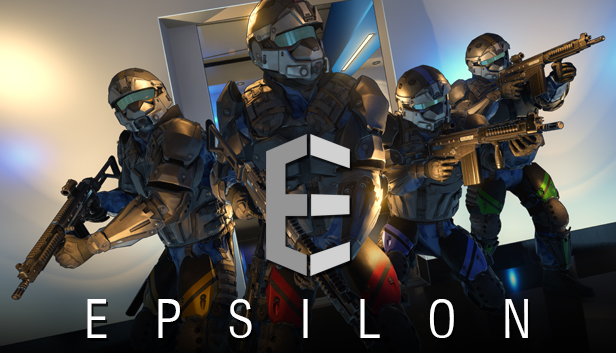 Game Info:
Epsilon
Developed By: Serellan
Published By: Serellan
Date Released: October 1, 2015 (Early Access)
Available On: PC
Genre: Tactical Shooter
Number of Players: Offline, Single Player
ESRB Rating: Not Rated
Version previewed: Pre-Alpha 1.0.7.5
Price: $7.99
Thank you Serellan for sending us an Early Access code!
Serellan is a relatively new game studio that was established in 2011.  Their development team has experience working on games like GRAW and Halo Reach.  Serellen specializes in tactical shooters and their first project, Takedown was successfully Kickstarted in 2012.  Unfortunately, it was very poorly received due to dumb and inconstant AI.  According to Reddit, all of the Takedown backers will get Steam keys for Epsilon.  Has Serellan learned from their previous missteps and produced a better game this time around?  Read on for our impressions of the pre-alpha build 1.0.7.5.
For those players like me who enjoy games similar to Police Quest SWAT and Tom Clancy's Rainbow 6 games, this would be considered a spiritual successor. The story mode takes place in Istanbul, and explains your mission which is to rescue hostages from Unipol. The story dialogue is not voice acted, but has good action movie like background music to accompany the comic style story board.  After the briefing, you are taken to the planning mode/war room.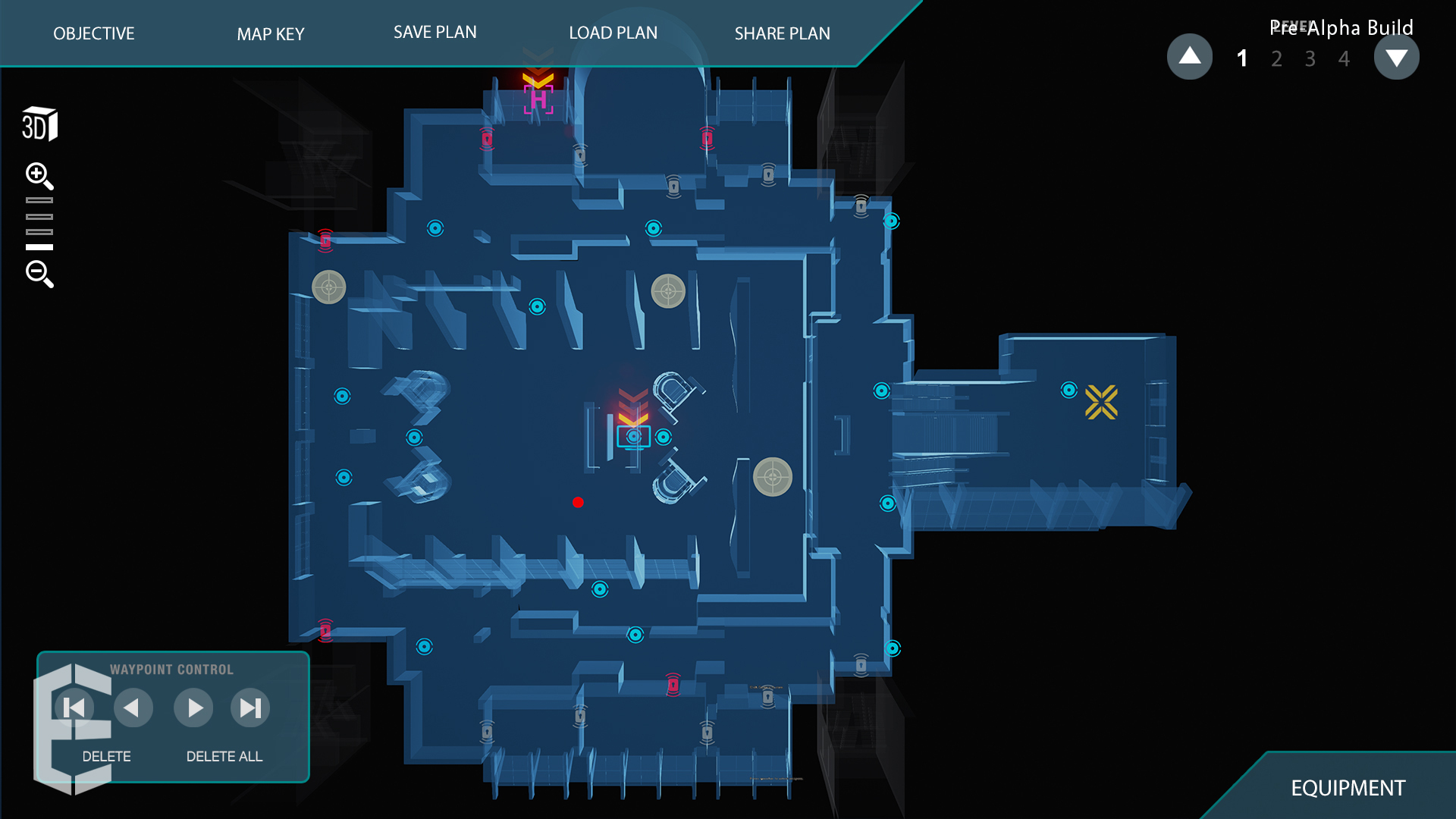 Highlights:
Strong Points: Nice tactical shooter with great graphics, weapons, and game play.
Weak Points: Difficult to customize your controls; there has not been much as far as updates.
Moral Warnings: Light swearing (sh*t) during story mode; there isn't really any bloodshed though you are killing or arresting terrorists.
From here you get to choose your four-member team.  When selecting your team members, be sure to pay attention to their strengths and weaknesses.  There are only three attributes to take into consideration (assault, stealth, accuracy), but currently they're all identical.  Once your team is in place, you get to choose the weapons each member will equip, the paths each unit will take, and then embark on your journey/mission to rescue the hostages.   Since this game is still in Early Access, the story mode and weapon/equipment availability is still incomplete.   I cannot wait for the rest of the game to be developed and to see how it will progress.
The story so far is creative, despite taking place in the future, it feels realistic and still in modern times. It isn't as if you are fighting aliens with laser guns or next-gen weapons: you are using modern day assault rifles and current-day explosives. You are kept in the loop on your weapons and explosives choices and selection process, tools, and maps being used, and you are heavily involved in the planning process.  While planning is recommended, it's not required as you can just wing it if you feel like it.
Once the mission begins, the game switches to a first person perspective where you can instruct your team members on how to proceed.  When pressing the middle mouse button a command circle appears giving you the option to tell your team to fall In/follow you, hold their position, move out, or secure a terrorist or hostage. A hostage/terrorist has to be in sight in order to secure them.  While some terrorists may die, most of them willingly surrender when you open fire near them.  There isn't much blood to be seen, but bodies do not disappear.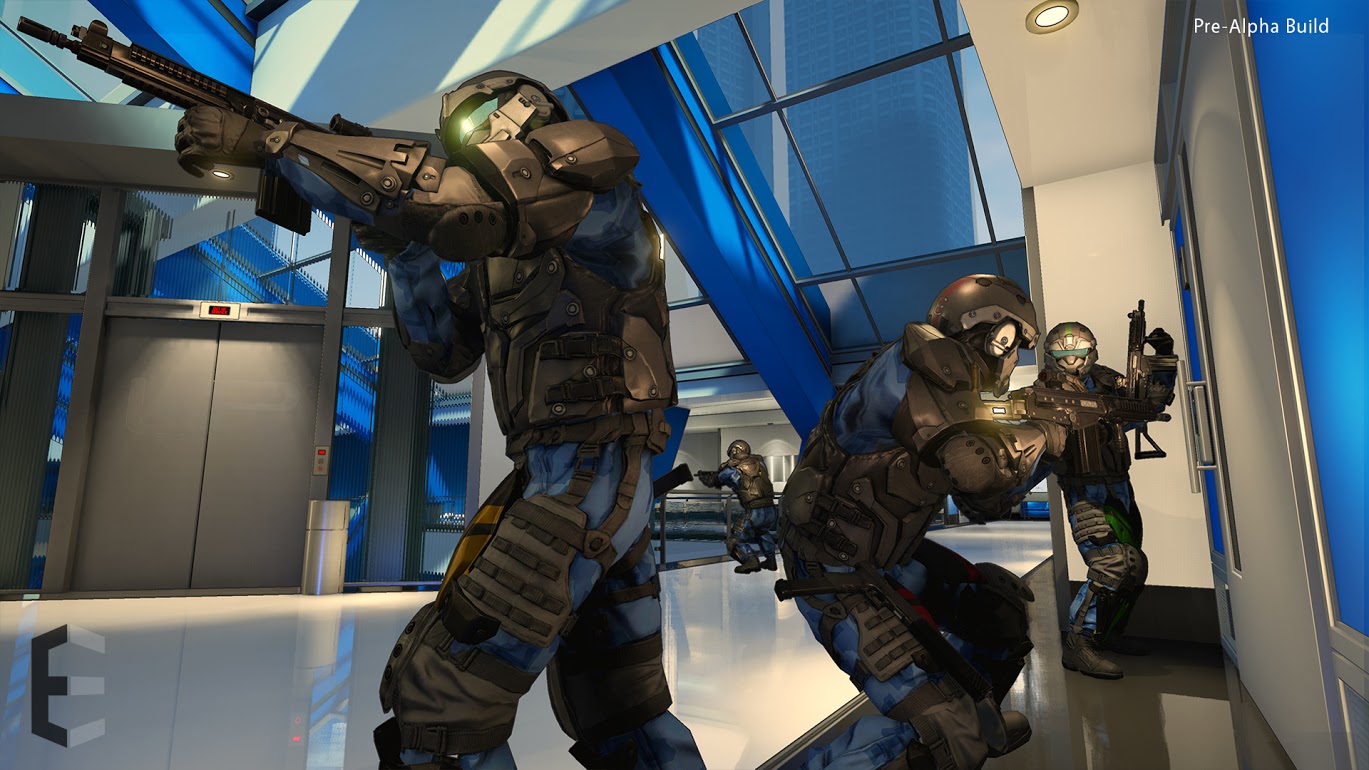 Score Breakdown:
Higher is better
(10/10 is perfect)
Game Score - 80%
Gameplay - 17/20
Graphics - 8/10
Sound - 7/10
Stability - 5/5
Controls - 3/5

Morality Score - 84%
Violence - 6/10
Language - 6/10
Sexual Content - 10/10
Occult/Supernatural - 10/10
Cultural/Moral/Ethical - 10/10
To me the game music is good, the sound of the guns and explosions going off, bullets flying back and forth are all very realistic.  The voice acting is well done with European accents and none of the voices got on my nerves.  The only parts voice acted are the commands and there is no foul language to be heard in game; however, the story sequences have words like holy sh*t.
I felt the graphics are good and utilize the Unreal Engine.  They still fall short compared to many of the big budget first person shooters out there.  On a positive note, this game doesn't require as beefy of a computer to play it compared to the prettier games out there.
The controls are easy to grasp, but you cannot customize them.  There is partial controller support, but I used keyboard and mouse.  
Overall, to me the game was fun, and I cannot wait to see more from this title.  The early access price is $7.99 and is planned to increase as more content becomes available.  Unfortunately, the development cycle has been rather slow with not much being released in the past few months.  It you don't mind mild blood, language, and waiting for this game to develop, Epsilon is worth looking into.