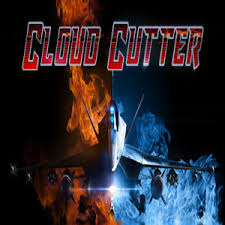 Game Info:
Cloud Cutter
Developed by: Just Two ltd.
Published by: Just Two ltd.
Release date: May 6, 2021
Available on: Windows
Genre: Shoot 'em up
Number of Players: Up to two players locally
ESRB Rating: Not rated
Price: $18.99
Thank you Just Two ltd. for sending us this game to review!
Cloud Cutter is a Shoot 'em Up powered by the Unreal engine that promises top-notch graphics and classic old-school scrolling shooter gameplay. There isn't much of a story, just thirteen missions to complete by yourself or with a friend. A second player can join if you have an extra controller handy.
If you're playing by yourself the first couple of missions will have you flying solo, but you'll get a couple of helper drones a little later on. The moment a second player joins, the helper drones will fly away. The difficulty seems to remain the same between single and multiplayer. There are three game difficulties (Normal, Medium, and Hard).
Highlights:
Strong Points: Fun and challenging gameplay; multiple difficulty levels
Weak Points: Level selection cut off; game crashes if controller USB/battery status changes 
Moral Warnings: Combat violence 
You begin each mission with only one life. Your goal is to make it to the end without dying. Aside from the bullets, missiles, and deadly energy orbs, many of the ground-based enemies blend in with the environment and may not be noticeable until they open fire. The longer you can go without getting hit, the higher your score multiple will be. When you get hit, the gamepad will rumble (if supported) and "streak broken" text will display on the screen.
Along with ground-based units you'll also be fired upon from ships, helicopters, and squads of fighter jets. Bonus points are awarded for taking down an entire squad. Depending on your score and percentage of the enemies taken down you'll be awarded a bronze, silver, or gold star for each completed level. Oftentimes you'll get a Steam achievement for completing a level or final boss within it. In total, there are thirty-four Steam achievements available.
The controls are pretty straightforward. The basic fire attack happens automatically. At regular intervals a sonic attack recharges and can be used by pressing the right trigger. As you attack enemies they'll often drop power-ups that can increase your firing speed or unlock special attacks. One of the power-ups slows down time, while another has a super-powerful laser beam. Another powerful attack is the 3-point missile strike that paused the action to select the three points to be blasted. Last but not least are the health replenishers which always seem to be sparse and never enough.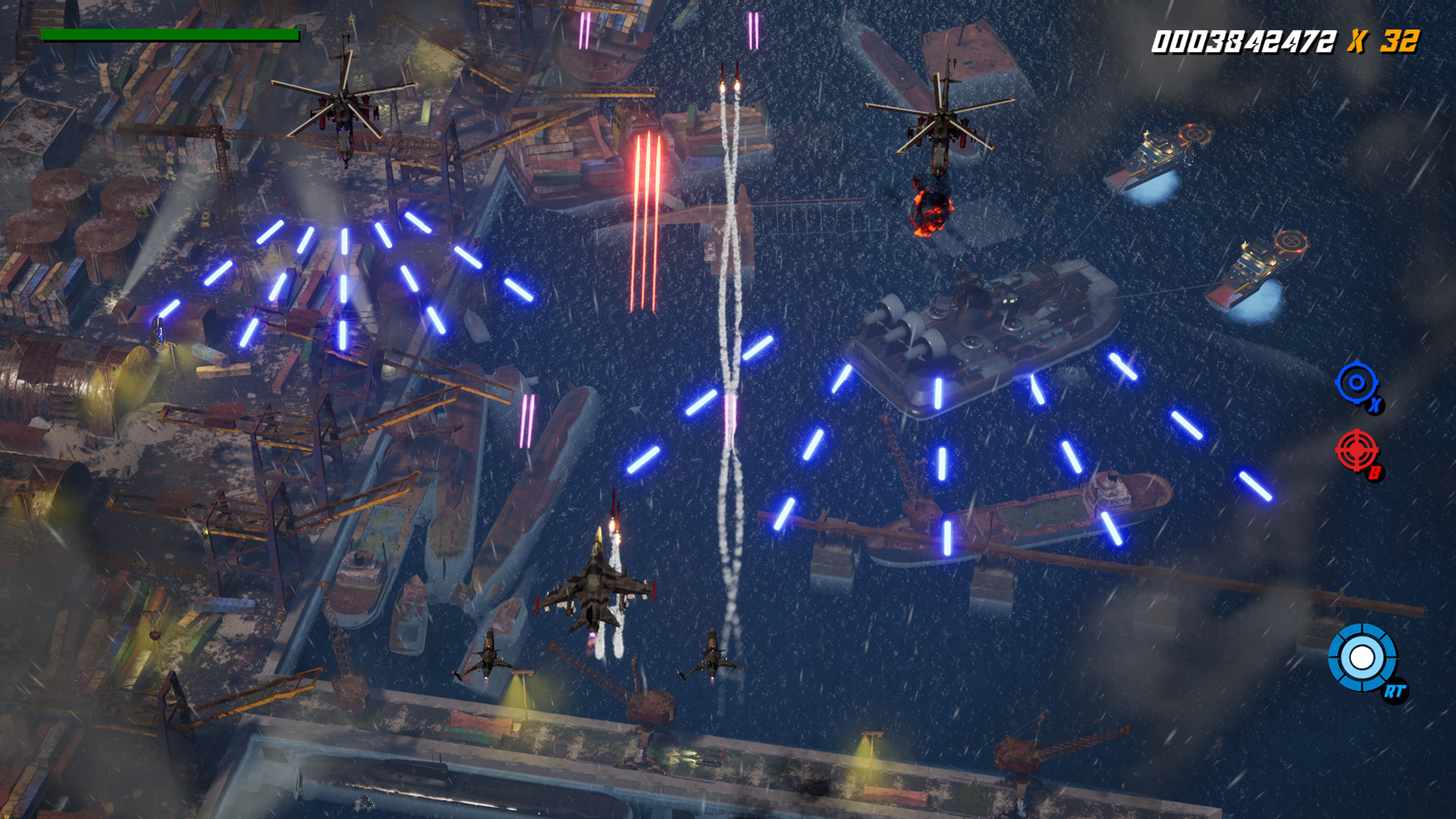 Score Breakdown:
Higher is better
(10/10 is perfect)
Game Score - 78%
Gameplay: 17/20
Graphics: 7/10
Sound: 7/10
Controls/Interface: 4/5
Stability: 4/5

Morality Score - 94%
Violence: 7/10
Language: 10/10
Sexual Content: 10/10
Occult/Supernatural: 10/10
Cultural/Moral/Ethical: 10/10
From an appropriateness standpoint, there is just aerial combat and the enemy won't think twice about shooting your jet out of the sky. Since your jet is on auto-fire it's hard to tell who fires the first shot… One of the levels is called "Dam" and it took me multiple tries to get past it. My family groaned when I told them I was stuck and couldn't get past the Dam level.
Cloud Cutter is a fun game and I had a lot of fun playing it. My biggest complaint is the level selection menu is cut off on the right-hand side and I was never able to fully read the most recent level before actually launching it. Another issue I ran into was a controller's batteries dying while playing co-op. The game didn't handle the battery/controller swap very well and ultimately had to be restarted to remap the controllers properly.
It took me a little over four hours to complete this game but more skilled players may be able to do so in an hour and a half. If you're hesitant on spending the asking price of $18.99. I have seen it half off on Steam sales. It's definitely worth adding to your Wishlist.