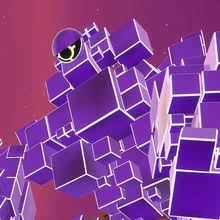 Game Info:
ATOMEGA
Developed by: Reflections
Published by: Ubisoft
Release date: September 19, 2017
Available on: Windows
Genre: FPS
Number of players: Up to eight online
ESRB Rating: E 10+ for fantasy violence
Price: $9.99
(Humble Store Link)
Thank you Ubisoft for sending us this game to review!
ATOMEGA is an online only first person shooter where you begin as a comet-looking ATOM and collect blocks to grow and evolve into the ultimate Omega form. In total, there are seven forms, which all behave differently and get more powerful yet slower with each transformation. The ATOM form is nimble, invincible, and unable to shoot anything.
Once you collect your first block of mass you become a Cel and can finally fire your laser a few times before it temporarily runs out of energy. In this form, you can move quickly and you'll have to since you're the most vulnerable target on the map. More evolved EXOFORMs can shoot you down or simply stomp you back into your ATOM form. Fallen EXOFORMs are a great place to collect mass and grow rapidly.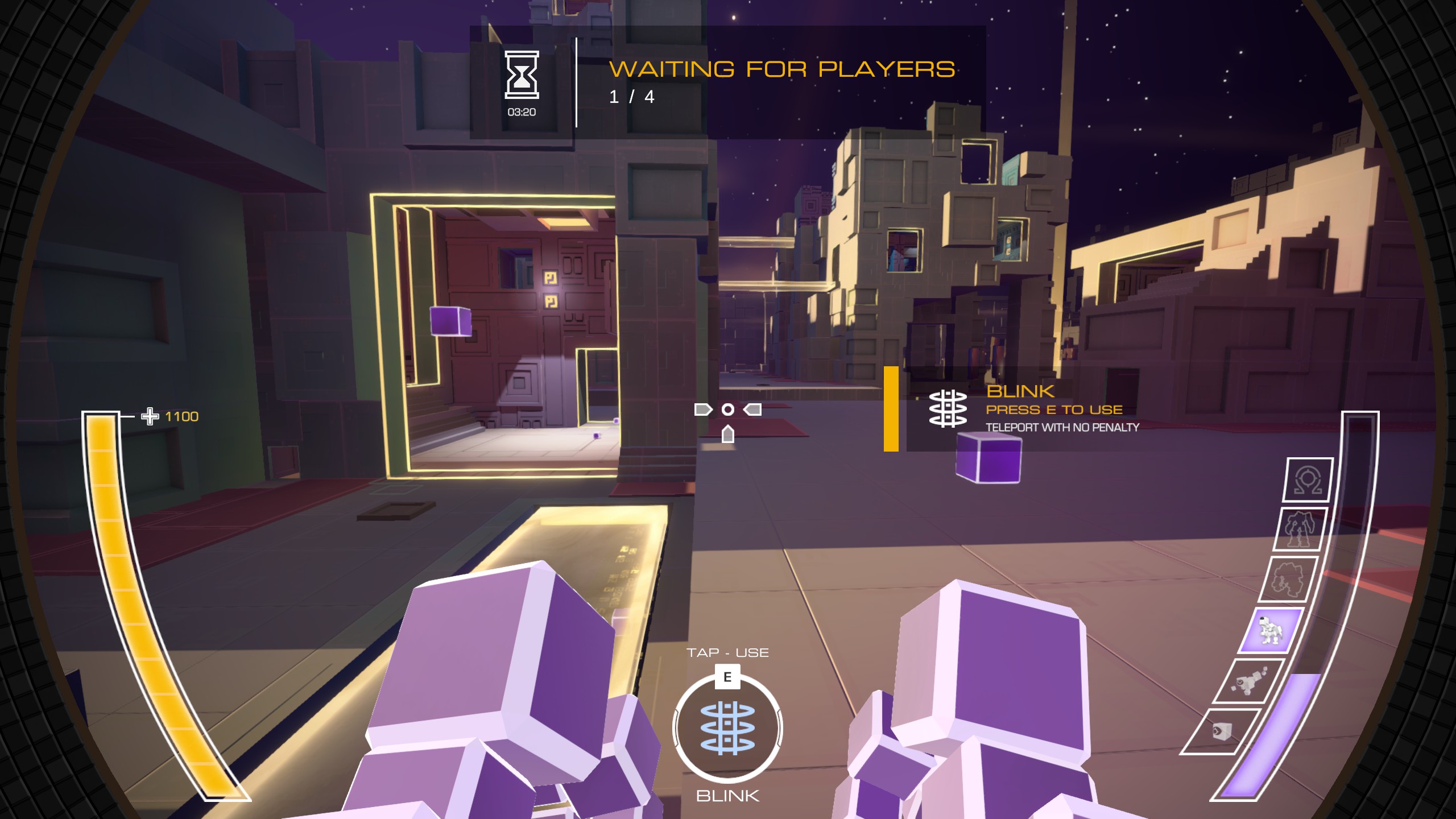 Highlights:
Strong Points: Fun and family friendly game; low price point
Weak Points: Online only; four player minimum; not much gameplay variety; only one map; unbalanced
Moral Warnings: You're shooting down other creatures
There is only one map in this game and it has areas that are only accessible for smaller EXOFORMS. Hiding from the bigger creatures while collecting blocks to grow is a great way to stay alive. When firing at other EXOFORMS, be sure to aim for their ATOM as it seems to do more damage. Another helpful thing to do is to collect and use hacks to give you more power, defenses, or escaping capabilities.
In total there are ten different hacks you can utilize, but you can only arm and use one at a time. The blink hack is useful for teleporting you out of danger quickly. Extra shields or firepower come in handy for intense battles as well.
All in all, ATOMEGA is a simple game of trying to stay alive long enough to become the most powerful creature.  My kids really enjoy this game and it's not bad when it comes to violence as the EXOFORMS turn back into blocks when they're defeated.  The biggest hurdle is making a comeback once you're shot down.  Being a Cel in a world of Superiors is pretty rough.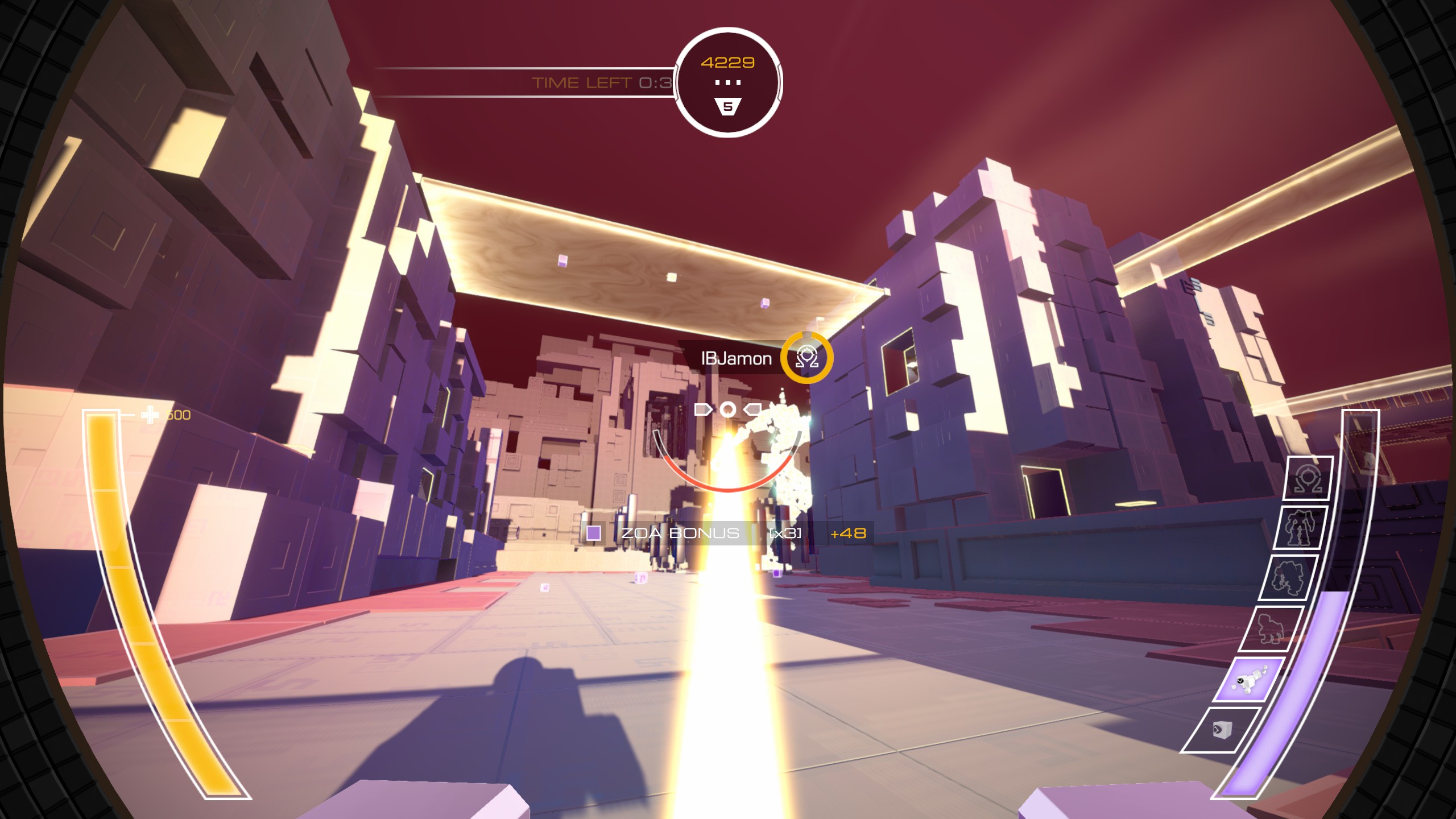 Score Breakdown:
Higher is better
(10/10 is perfect)
Game Score - 78%
Gameplay - 14/20
Graphics - 8/10
Sound - 7/10
Stability - 5/5
Controls - 5/5

Morality Score - 94%
Violence - 7/10
Language - 10/10
Sexual Content - 10/10
Occult/Supernatural - 10/10
Cultural/Moral/Ethical - 10/10
Players earn experience for each completed match and they can unlock new colors and glyphs/decorations for their blocks. Players who achieve Omega status are awarded massive points and an Omega symbol in the player rankings chart. Steam trading cards and achievements are also available if you're into those.
The visuals are charming and the map is well laid out. I wish more maps and gameplay modes were available though. Maybe more content will be released in the future? There's not much to say about the audio as there isn't any background music. The sound effects are good though.
Upon release, there are plenty of matches to join. However, you need at least four players to join or else you'll get booted out of the five minute waiting/warm-up session. The asking price is a reasonable $9.99, but make sure that people are still playing the game or that you'll have friends to join you before biting the bullet. ATOMEGA can be enjoyed by the whole family but it's best in short spurts as its simple concept may lose its appeal after a while.