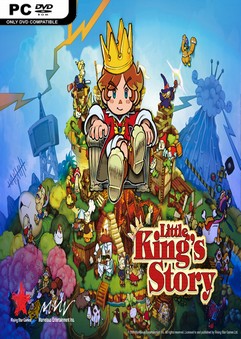 Game Info:
Little King's Story
Developed by: Marvelous. Inc.
Published by: XSEED Games, Marvelous USA, Inc., Cing, Town Factory
Release Date: Aug 5, 2016
Available on: Windows, Wii, PS Vita 
Genre: RPG, Strategy
Number of Players: Single Player game
ESRB Rating: T for Teen for suggestive themes, crude humor, mild cartoon violence, use of alcohol.
Price: $24.99
(Humble Store Link)
Thank you XSEED for sending this review code!
"Armchair general" is a term in gaming used in strategy games where you're controlling armies from the comfort of your gaming chair. It can be fun and we have plenty of games that explore such an idea in multiple ways. XCOM 2 or Starcraft 2 are great examples of this genre; leading units against enemies in waves and commanding and positioning them can be great fun. Sadly, while Little King's Story is a decent game, its reputation is marred by a poor PC port.
Little King's Story follows the adventures of a king that you name whatever you like on his quest to make the kingdom wider and unify the land. You grow your land by collecting treasures to fund houses, schools and various upgrades to your kingdom. Schools allow you to change your citizens from ordinary carefree adults to carpenters, farmers, soldiers, and more. You lead the charge against Unidentified Mysterious Animals, which consist of living veggies, Oni and more.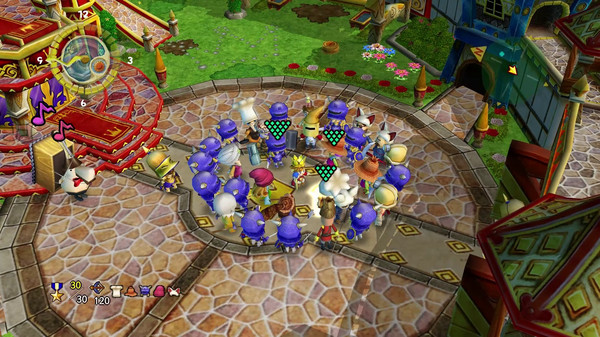 Highlights:
Strong Points: Strong strategy game with plenty of content in a fun world.
Weak Points: PC port is extremely weak and may be hard to make work. For the best experience you'll want to find the Wii version.
Moral Warnings: Very crude humor and some slight fetishising of the different princesses.
Defeating bosses unlocks new upgrades for your kingdom. The land slowly becomes free of monsters as you defeat bosses which makes it easier to explore for treasures and other collectibles to increase your funds. As the story progresses you will meet other NPCs that present new quests. Eventually you'll also choose a princess to marry.
Gameplay is simple, but mostly satisfying. Citizens can fall in love and start families which gives you more citizens to work with. You only use two buttons to have your citizens charge at enemies and objects you can interact with. The artstyle has a cute chibi feel that makes you want to pinch the character's cheek. Though it's a simple look, the game's world has so much detail in the art and animation. If the game was more stable it would be a great port of a gaming gem.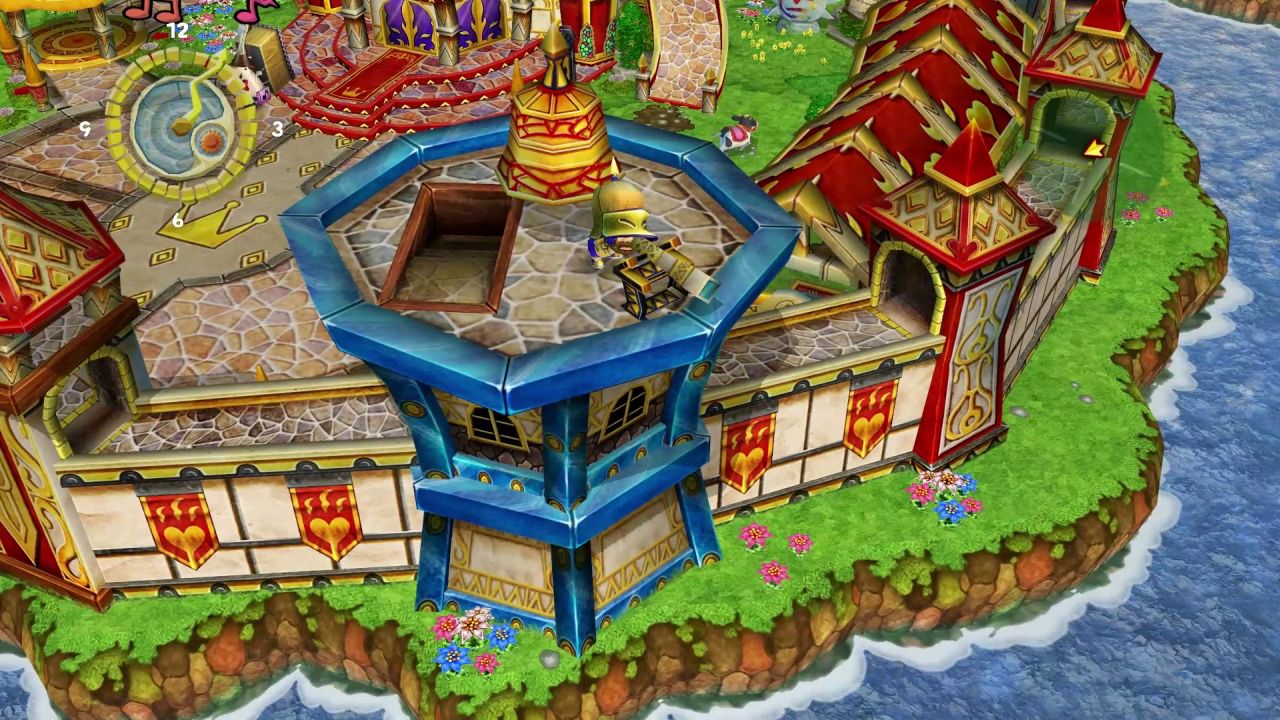 Score Breakdown:
Higher is better
(10/10 is perfect)
Game Score - 66%
Gameplay - 13/20
Graphics - 8/10
Sound - 10/10
Stability - 0/5
Controls - 2/5

Morality Score - 74%
Violence - 7/10
Language - 8/10
Sexual Content - 5/10
Occult/Supernatural - 10/10
Cultural/Moral/Ethical - 7/10
Sadly, the PC port is still filled with problems; while it has supposedly been improved after launch the game has several notable issues.  For reference know that I am using a NVIDIA GeForce GT 640 with a AMD FX(tm)-6300 six-core processor for this game. At launch the game gives you the option to switch to 60 frames per second, but it is not recommended according to the launcher. Once I left the castle at sixty frames the game slowed to a near crawl. At 30 frames, the game seemed stable enough yet every now and then some quick graphical slow downs seemed to occur. Controls on the keyboard are very haphazard as well. If you want reasonable controls and camera turn you'll want to use a controller. Some players also seem to get random crashes on the PC version. These crashes can happen anywhere between minutes and hours of gameplay. The game crashed on me once after a second play session 3 hours in. Be warned the game has no auto-save so you can lose progress if it happens to you. For the best experience with this game you may want to find the Wii version. I hope XSEED does not give up on the PC world because of one bad port. They usually deliver high quality experiences regardless.  **After this review was published, many of these issues have now been fixed!**
Morality wise there is no notable gore or violence to the game except for mild cartoon violence. The princesses you choose from are all slightly sexualized to particular tastes. The priest that you build a church for uses words like Ramen instead of Amen. Some might consider this a jab at Christianity. 
Little King's Story is a decent game yet the PC version will fight you to get it to work properly. For certain systems it may work, but that will be a roll of the dice for some people.