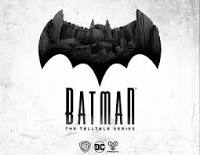 Game Info:
Batman - The Telltale Series
Developed by: Telltale Games
Published by: Telltale Games
Release date: December 13, 2016
Available on: iOS, PS3, PS4, Windows, Xbox 360, Xbox One 
Genre: Adventure
Number of Players: Single-player
ESRB rating: Mature for Violence, Blood and Gore, Language, Sexual Themes, and Use of Drugs 
Price: $24.99
(Humble Store Link)
Thank you Telltale Games for sending us this series to review!
The first two episodes started to reveal the dark origins of Bruce Wayne's wealth.  While Bruce is nothing like his parents, Gotham City is rather fickle and he loses the citizens' favor as his family name is being discredited left and right.  It doesn't help that mayor Harvey Dent is jealous that the woman he cares for (Selena Kyle) is attracted to Mr. Wayne and abuses his power to go after Bruce directly.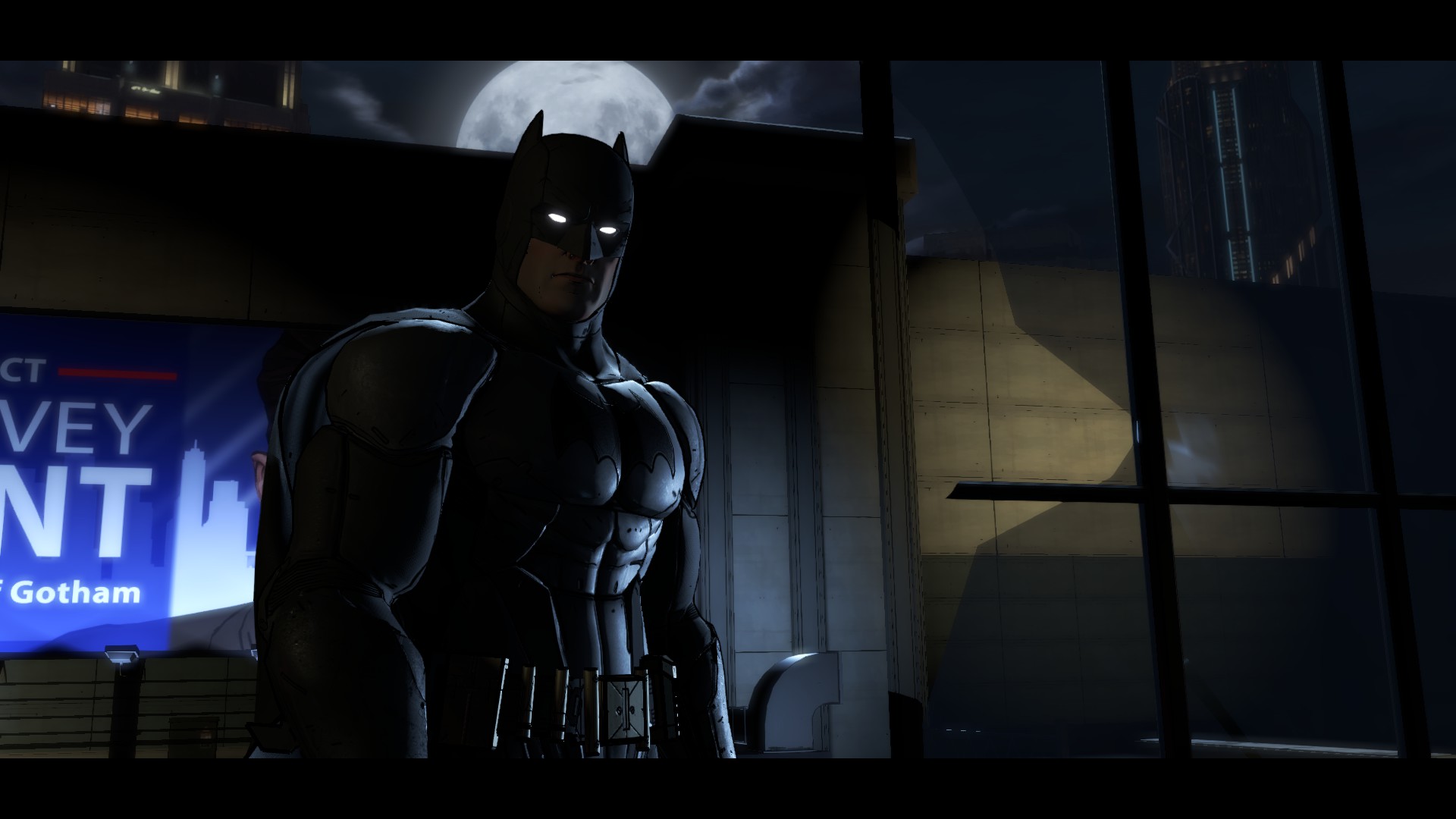 Highlights:
Strong Points: Excellent story that changes depending on the choices you make in the game; great character development and voice acting; new gameplay mechanics to set this series apart from previous Telltale entries.
Weak Points: This game is not optimized well; even though I took the merciful route the dialogue with other characters suggested that I did otherwise.
Moral Warnings: Optional sex outside of marriage; violence and gore is mandatory 
The relationship between Selena and Bruce is determined by the player's choices and it is possible to sleep with her.  If that's the route they take, they'll be shown in their undergarments.  Bruce Wayne wears boxers, in case you were wondering.  As if losing his credibility and friendship with Harvey wasn't bad enough, Wayne Enterprises responds to the allegations by asking Bruce to step down as CEO.  While Bruce is understanding of his forced resignation, he's infuriated and rightly concerned about who they hired as his replacement.  
Episode four begins after an eventful speech with Bruce Wayne waking up in Arkham Asylum.  As a patient!  Because of his family name he's given a violent welcome and must choose his allies carefully.  A patient with green hair and a big smile is rather friendly towards Bruce and is willing to help him get out.  Bruce has the option of promising to return a favor in the near future.
The final episode is not short on excitement as Alfred Pennyworth is kidnapped and Bruce has to locate and save him before he gets beaten to death.  There's no shortage of blood and language in this finale and there's plenty of blood splattered crime scenes to investigate to piece together what went down in Bruce's absence.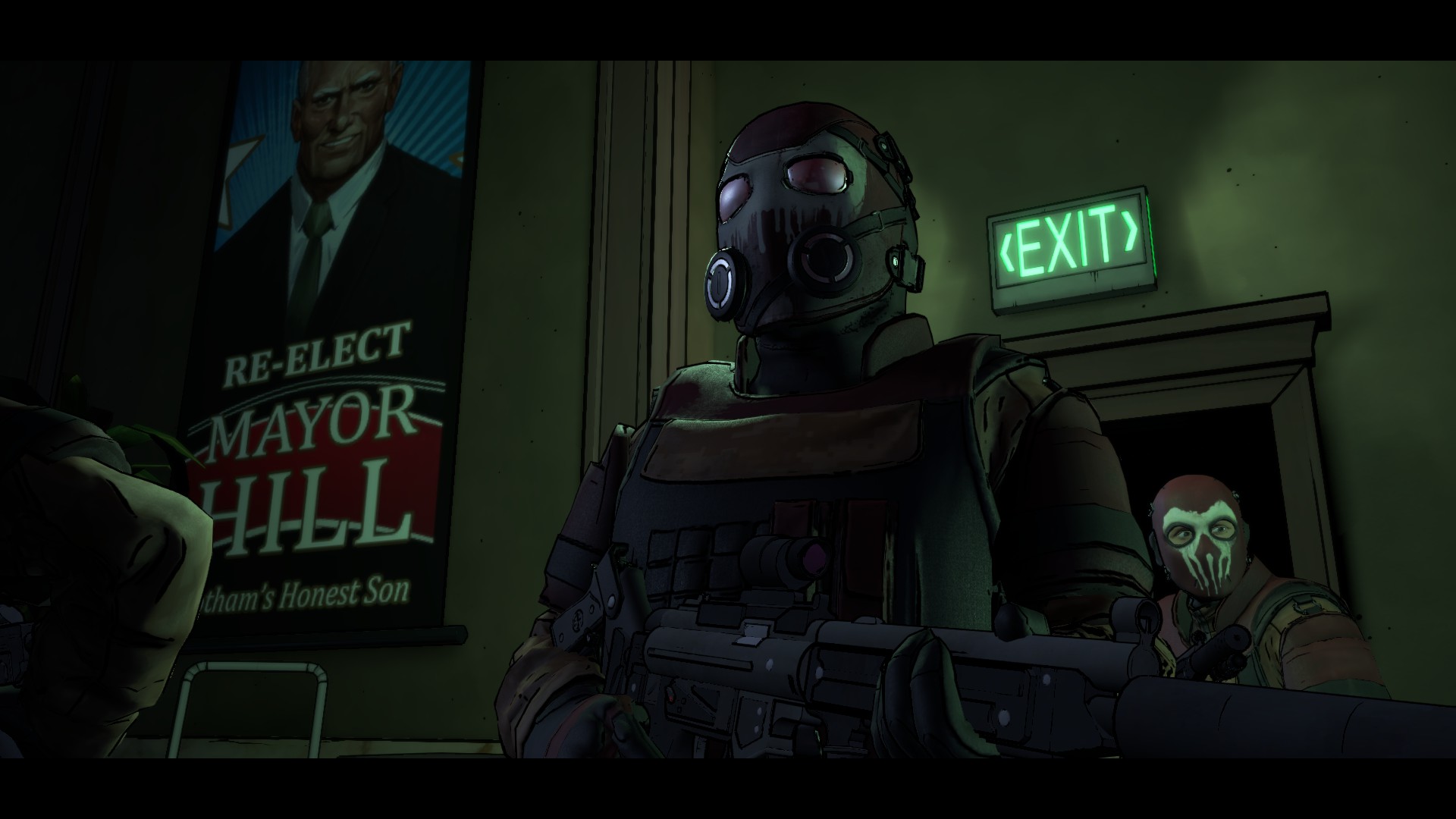 Score Breakdown:
Higher is better
(10/10 is perfect)
Game Score - 86%
Gameplay - 18/20
Graphics - 9/10
Sound - 9/10
Stability - 2/5
Controls - 5/5

Morality Score - 56%
Violence - 0/10
Language - 1/10
Sexual Content - 7/10
Occult/Supernatural - 10/10
Cultural/Moral/Ethical - 10/10
Some difficult choices have to be made and I love how this series adapts to the choices you make. At the completion of every episode your choices are compared to everyone else's and my choices were usually in line with theirs.  Some of the harder choices were choosing to attend events as Bruce or Batman.  Between the interactive choices, adventure style gameplay, and the crime scene investigations, there is little difference between these chapters and the previous ones.
At $5 an episode this is a mature but fun series to embark on.  There's a hint of a sequel, and I look forward to donning the cowl and cape again soon.  Hopefully the next Batman series will be better optimized for those running video cards that cost less than $250.