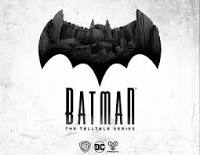 Game Info:
Batman - The Telltale Series
Developed by: Telltale Games
Published by: Telltale Games
Release date: August 6, 2016
Available on: iOS, PS3, PS4,
Windows, Xbox 360, Xbox One  |
Genre: Adventure
Number of Players: Single-player
ESRBR rating: Mature for violence, blood, gore and language.
Price: $24.99
(Humble Store Link)
Thank you Telltale Games for sending us a review code!
Batman - The Telltale Series is a five-part adventure style game that adapts its story based on the choices of the player.  As of this review only the first two episodes are available and they are extremely well written with likable characters and good voice acting.  Like most adventure games you get to examine your surroundings and interact with various objects to gather clues and solve murder mysteries.
This game earns its mature rating with gruesome crime scenes and harsh language and blaspheming.  Pretty much every cuss word but the F-bomb is used.  A new game mechanic is introduced that lets you link objects together to piece together murders or to plan Batman's attack.  The battles use quick time events and you have to press the correct key at the right moment to either block or land an attack.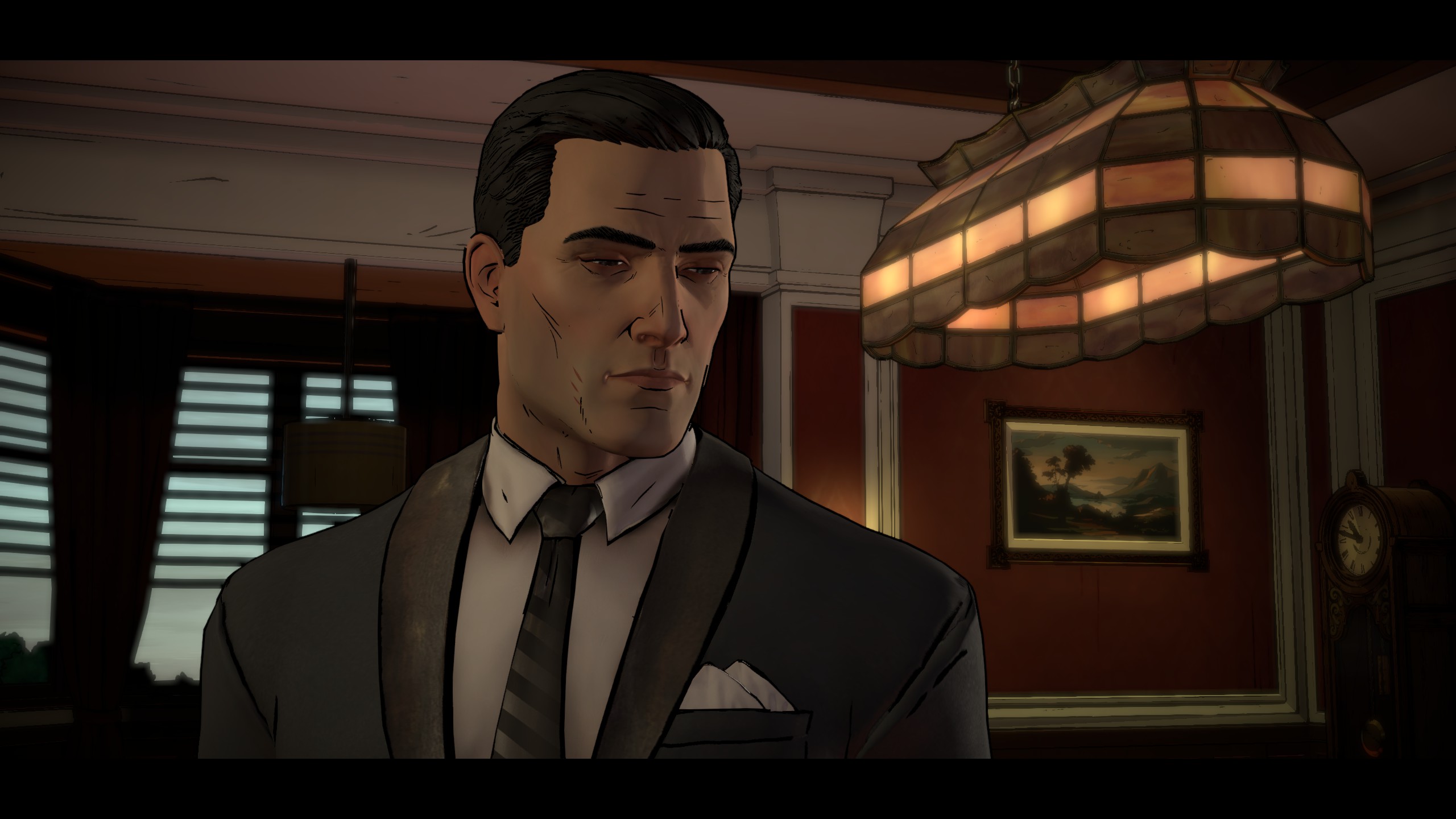 Highlights:
Strong Points: Excellent story that changes depending on the choices you make in the game; great character development and voice acting; new gameplay mechanics to set this series apart from previous Telltale entries.
Weak Points: This game is not optimized well; even though I took the merciful route the dialogue with other characters suggested that I did otherwise.
Moral Warnings: Extreme violence and language is unavoidable; the player can choose to be vengeful or merciful when dealing with criminals; Catwoman wears tight clothes.
Those who are familiar with Batman's story will recognize characters like Alfred and the Catwoman.  The main villain (who I will not reveal) looked nothing like the movie rendition I saw when I was growing up.  Bruce Wayne/Batman remains unchanged with his strong integrity and wide array of expensive technical gadgets at his disposal.  The gadget interface color is customizable and purple was the color that I chose.
The tale of Batman is a grim one with a wealthy boy losing his parents at the age of nine.  As the story progresses, Bruce Wayne discovers that there was more to his parents' death than a simple mugging.  He also learns that his family's fortune is built on the suffering of others and that these revelations are hurting the campaign of his friend Harvey Dent.   Harvey wishes to save Gotham City by taking the Mayor title away from the corrupt Hamilton Hill.
Throughout the story Bruce/Batman will have to answer questions from police, mobsters, and the press.  Silence is an option and it's one that will be chosen for you if you don't answer fast enough.  Sadly, that was done for me several times due to technical issues running this game.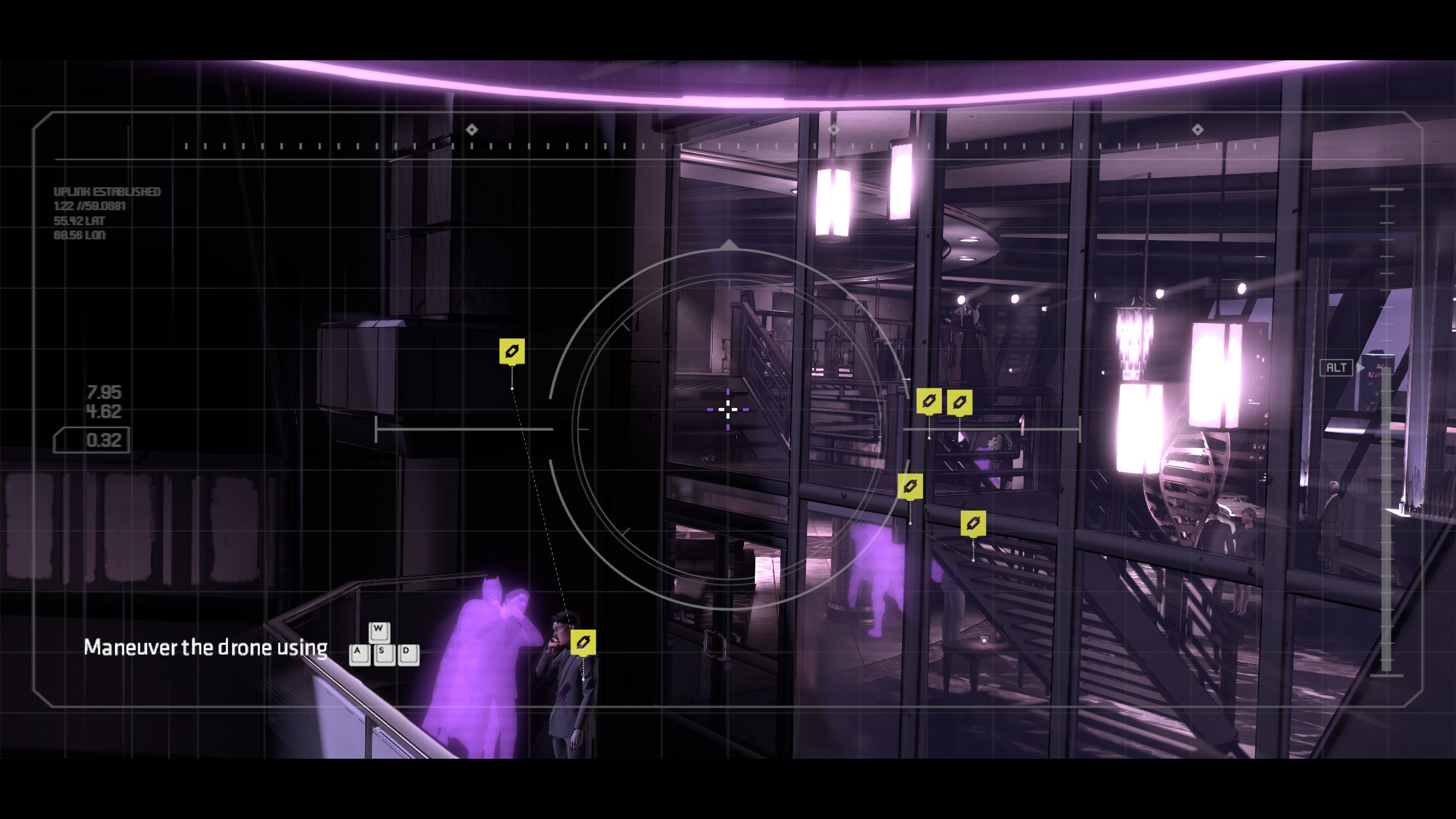 Score Breakdown:
Higher is better
(10/10 is perfect)
Game Score - 88%
Gameplay - 18/20
Graphics - 9/10
Sound - 9/10
Stability - 2/5
Controls - 5/5

Morality Score - 59%
Violence - 0/10
Language - 1/10
Sexual Content - 8.5/10
Occult/Supernatural - 10/10
Cultural/Moral/Ethical - 10/10
On my Nvidia 660M powered laptop I noticed that this game ran poorly and that the voice acting was out of synch and that my mouse movement was sluggish at best and unusable at worst.  Because the cel-shaded graphics looked amazing, I didn't want to lower them.  I utilized the cloud save feature and enjoyed this game on my more powerful AMD powered desktop.  There are many negative Steam reviews reflecting poor performance issues so make sure that you have a powerful enough system and the latest drivers installed before purchasing this game.
If you have a powerful enough system and enjoy Batman and/or adventure games then Batman - The Telltale Series is worth picking up If you're not put off by strong language and violence.  I never get tired of seeing my choices compared with everyone else's after completing an episode and I'm eagerly waiting for the next three to be released!