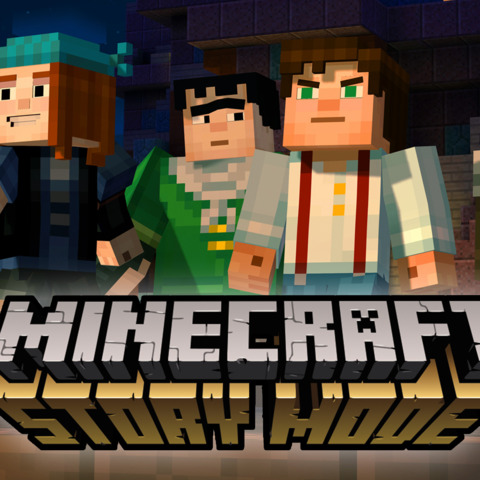 Game Info:
Minecraft: Story Mode
Developed by: Telltale Games
Published by: Telltale Games
Release Date: March 29, 2016
Available on: Android, iOS, PC, Mac, PS3, PS4, Vita, Wii U, Xbox 360, Xbox One
Genre: Adventure
ESRB Rating: E 10+ for fantasy violence and mild language
Number of Players: (single-player)
Price: $5 per episode
(Humble Store Link)
Thank you Telltale Games for sending us review codes for all eight episodes!
When Minecraft Story Mode first came out, we played and reviewed the first episode in this (originally) five-part series.  Since then the remaining episodes have come out and three more have been introduced in DLC format for an additional $15.  As of this review, the eighth installment hasn't come out yet.  
The season pass terminology describing the remaining episodes is confusing since that term is reserved for having access to all content in games generally speaking.  The $15 needed to conclude the cliffhanger ending in chapter five is a bitter pill to swallow for many gamers and quite a few people have spoken their minds on this matter in the Steam store reviews.  Other than those complaints, the game still has mostly positive reviews and rightfully so since the story telling and character development are both pretty good.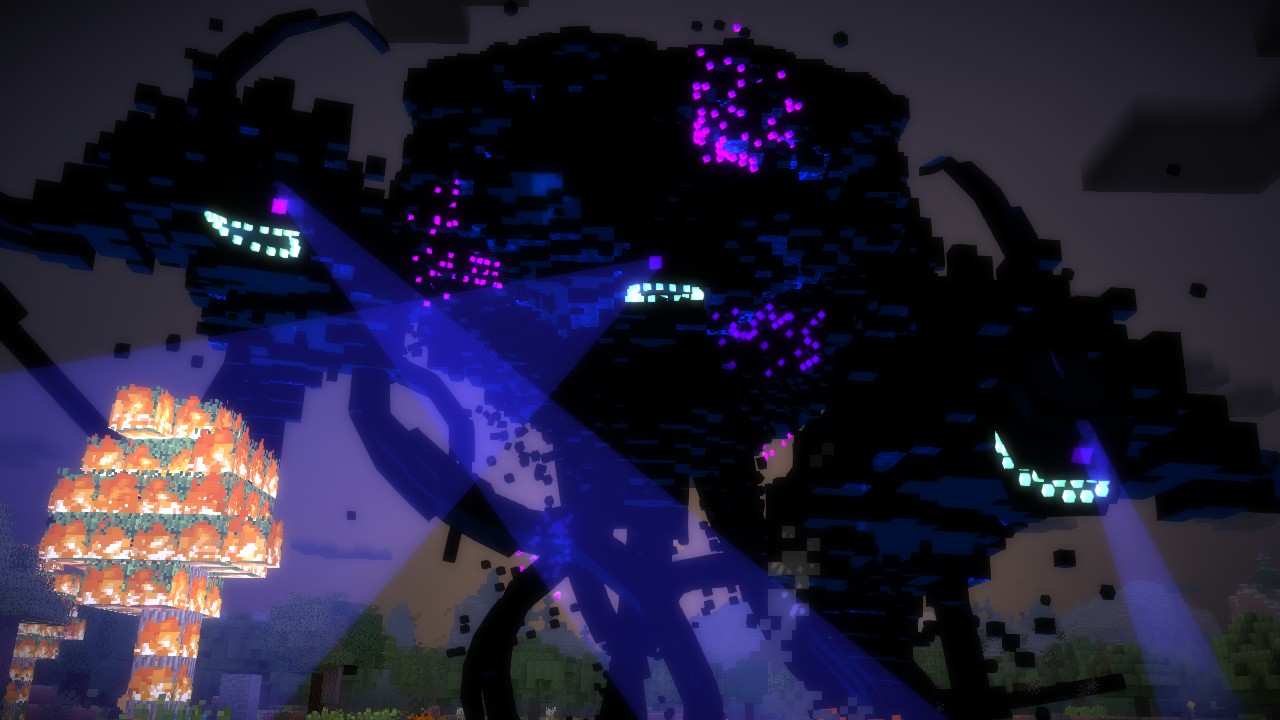 Highlights:
Strong Points: Good story in a Minecraft themed universe
Weak Points: The episodes are rather short at roughly an hour each; ends at a cliff hanger
Moral Warnings: Characters will be attacked by zombies, creepers, ghasts, and skeletons; a couple of instances of d*mn in the dialogue; stealing from other characters is permissible 
The gameplay is the same as the first episode with the adventure style format with plenty of quick time events required to dodge attacks from various monsters and enemy characters.  Fortunately, there are plenty of check points to respawn from in case your timing is off.  I definitely benefitted from using an external mouse over my laptop's built in touchpad.    
Jesse (the main character who can be either gender) wields both a sword and a bow and both will be needed to survive against the wither storm that is destroying the world as they know it.  Throughout the story the legendary Order of the Stone members will be reunited and some shocking truths will be discovered about them as well.  I like how the player has the option of helping to set the record straight about their heroic adventures.  
The wither storm does not go down easily and the world seems to be a safe place again by the end of the fourth chapter.  (If you want to save money just stop playing from there!)  The fifth chapter focuses on the adventures of the new Order of the Stone and starts a new side story that gives the player an option to forgive, take revenge, or let justice take care of the menacing gang formerly known as the Ocelots from episode 1.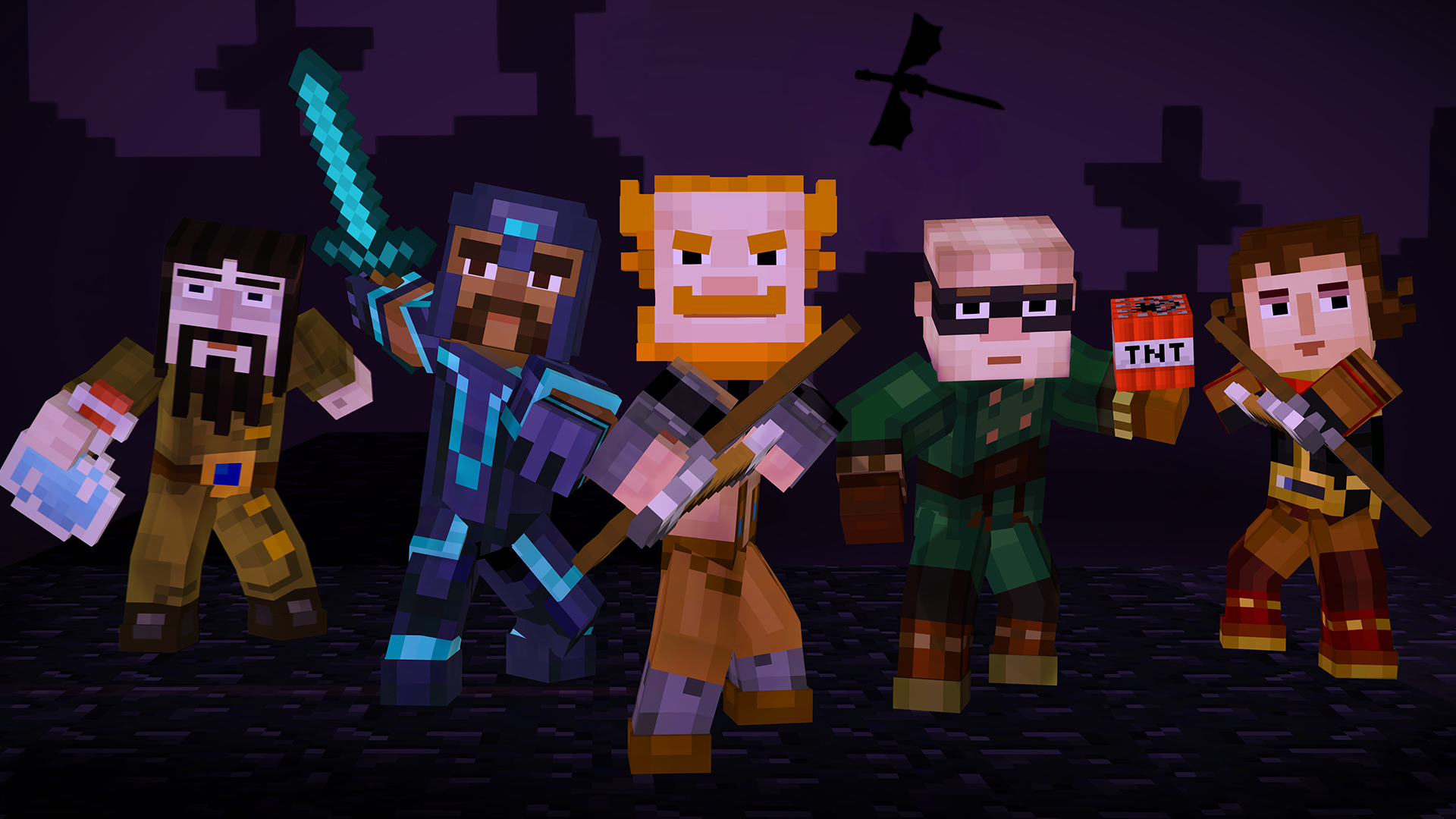 Score Breakdown:
Higher is better
(10/10 is perfect)
Game Score - 88%
Gameplay - 15/20
Graphics - 10/10
Sound - 9/10
Stability - 5/5
Controls - 5/5

Morality Score - 76%
Violence - 6.5/10
Language - 7/10
Sexual Content - 10/10
Occult/Supernatural - 7/10
Cultural/Moral/Ethical - 7.5/10
Choices are crucial in this series and the lives of some characters will depend on the decisions you make.  While many characters narrowly escape death, not all of them do.  The character development is as great as ever with the funny dialogue and bickering between the members.  I liked the discussion about the formidable bomb (referred to as the F-bomb) and how people can't carelessly drop it around.  
The voice acting is still superb and utilizes the voice talents of many well known actors including Patton Oswalt, Catherine Taber, Dee Bradley Baker, Ashley Johnson, Brian Posehn, and Martha Plimpton.  The sound effects and visuals are nearly identical to those in Minecraft.
Not much has changed on the moral front since the first episode.  While some of the remaining episodes were curse word free, the D-word showed up in episode four again.  The same undead monsters including zombies, ghasts, and skeletons are present throughout the game as well.  The endermen play a big part in this series too; just don't look directly at them!
Overall, this is a fun series that can be completed in less than ten hours for the first five chapters.  The additional three make the full series $40 for roughly fifteen hours of entertainment.  Minecraft fans and adventure gamers are bound to enjoy this game, but I'd recommend waiting for a sale because of how short the chapters are.