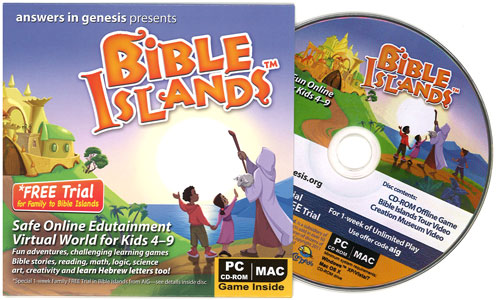 Game Info:
Bible Islands
Developed By: Compedia
Release Date: August, 2011
ESRB Rating: N/R
Available On: PC/Mac
Genre: Puzzle
Mode: Online
Price: $7/month
Kate lands with a pirate ship on the colorful shores of the cartoonish Bible Islands, where she hopes to find her Grandfather who built the islands.
The Bible is Grandpa's favorite book. Grandpa is missing, but Kate does find his creation museum, a cinema with a variety of fun games in Gold City. Our assistant is grandfather's parrot. Inside of the museum you'll find a puzzle game where you need to locate four keys to open the gate to the City of Gold. This unlocks more games like a puzzle of a picture of Israel, a biblical memory game, and a Bible quiz. There are also pipefitter and Tetris style games. Those last two are just to give you the possibility to rank higher than your friends. Some games help Kate progress in search of her grandfather. In other games, you'll earn gold which you can use to watch movies. Sometimes a game ends with a bible verse.
The difficulty level is adjustable, making the game suitable for children aged 4-9 years. In the creation museum you learn the creation story and also which creation was done on which day. That's pretty tough for four year olds, while for eight year olds it is fun. The children will also like that questions about dinosaurs are answered in a simple way. The cinema offers a daily Christian cartoon, including Krummel and his friends. Every now and then you find a draw and paint game. You can send messages to friends with their own Linko, which uses standard phrases.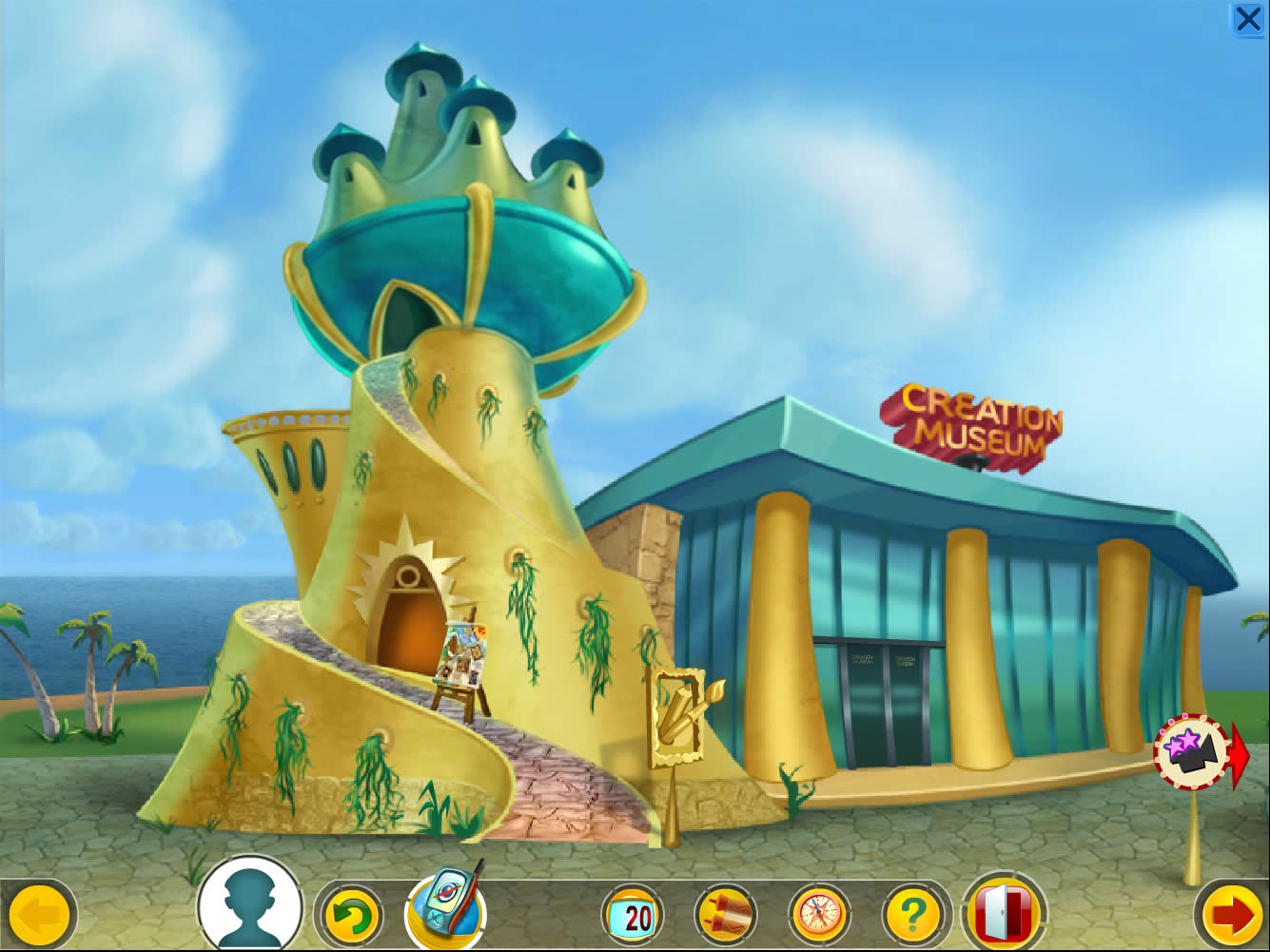 Highlights:
Strong Points: A good quality children's game
Weak Points: Monthly subscription
Moral Warnings: None, this game teaches Christian principles
Since many of the kids in the target audience can't read yet, there is voice acting. The voice acting and background music are nothing special, but they get the job done. The colorful and cartoon-like graphics are typical of many kids games.
The game's controls are easy to use which is important for young children. Sometimes you have to use the keyboard and other times, only the mouse.
There's a lot to explore in this massive world.  The adventure world Bibleislands.com aims to be a safe world where children can discover the miracles of The Bible.  It is a creation of Compedia. This U.S. company is developing learning games for Bob the Builder, Pink Panther, and National Geographic which is sold worldwide.  Bibleislands.com promotes the Bible and Israel in a way that is fun for kids.  Besides the Christian themed games, there are others that teach a little about reading, math, or logic.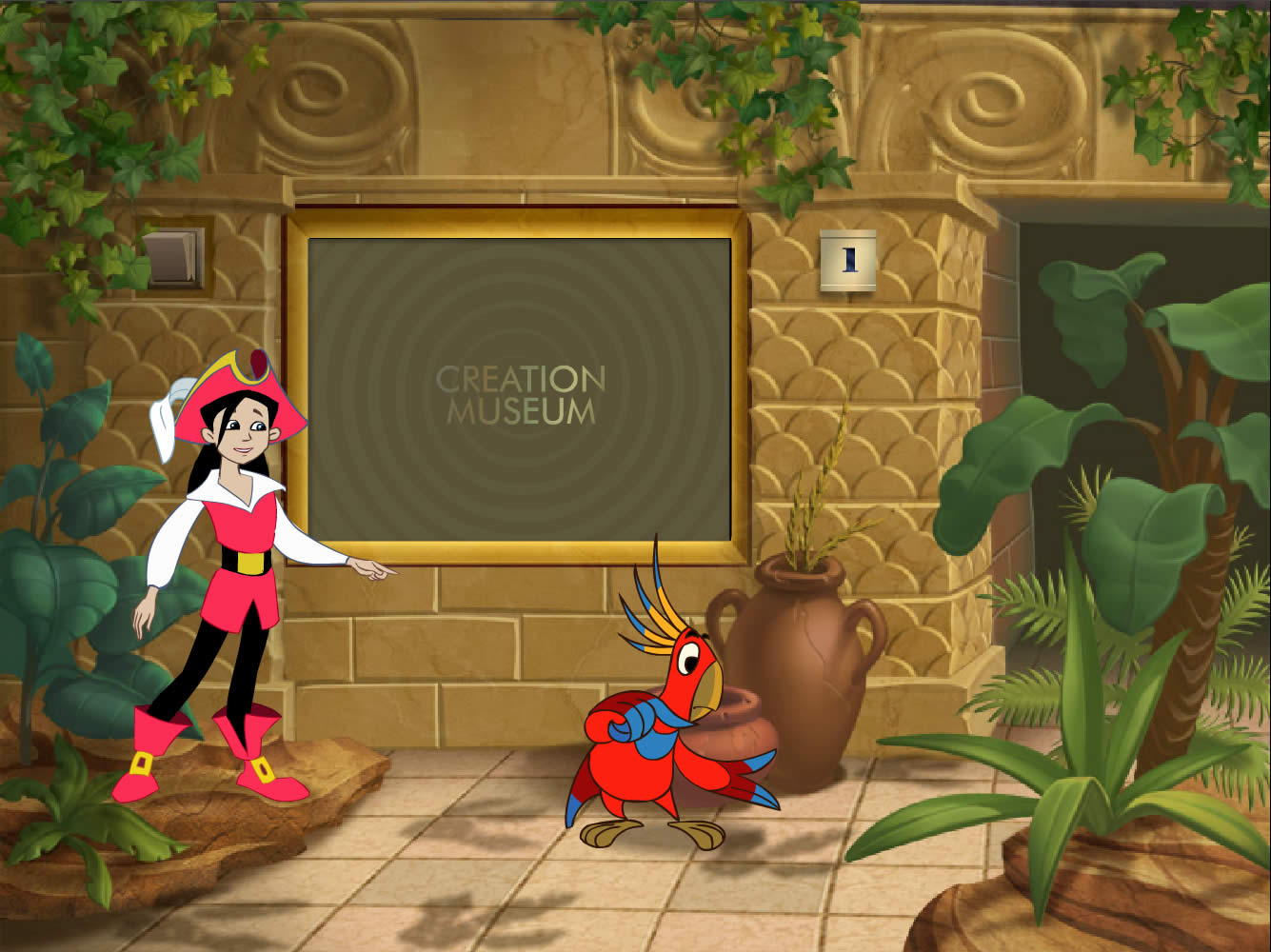 Score Breakdown:
Higher is better
(10/10 is perfect)
Game Score - 80%
Gameplay - 15/20
Graphics - 8/10
Sound - 9/10
Stability - 4/5
Controls 4/5

Morality Score - 100%
Violence - 10/10
Language - 10/10
Sexual Content - 10/10
Occult/Supernatural - 10/10
Cultural/Moral/Ethical - 10/10
While there is plenty of Christian content, it's tastefully done and doesn't go overboard. For example, there's a game where you can prove that you're as smart as Solomon. It's a logic game where you have to move funny animals from one site to the other site without going back. The idea behind this is that it gives your children the chance to identify with Christian figures. There's plenty to do and lots to discover in this game.  I played for 10 hours and have not reached the end of the world.
Compedia has made a good product.  It shows that they have a lot of experience in making edutainment.  Bible Islands looks good, sounds good, and works well enough.  It's easy to grasp for school age children.  For younger children, I recommend the parents to play along, because some parts are too difficult for them.  Compedia succeeded in their goal to provide a safe and nice world where people learn about The Bible.  Especially at 4, you can still steer your children towards games that you appreciate.  So why not use that?  The free trial week is highly recommended as a try out to see if your child likes it.  After that it costs 7 dollars a month.  New stories are added on a regular basis, so your kids will have plenty of fresh content to enjoy.