Game Info:
My Adventures Through Heaven
Developed by: WisdomSpiral
Available on PC
Single Player
ESRB: Not rated
Genre: Adventure
Price: $10.00
System Requirements:
Windows XP sp2, Windows Vista™
1024x768 resolution.
1500MHz CPU
512MB RAM for Windows® XP or 1024MB for Windows Vista®.
200 Megabytes of hard drive space
Video card with 64 MB ram supporting 3D acceleration and DirectX® version 8 or later
Thank you Wisdom Spiral for sending us this game to review!
My Adventures Through Heaven is the first game released by WisdomSpiral. It's a 2D point and click adventure style game driven by the Wintermute engine. You get to guide a couple of little girls and their cat through children's heaven. They're lucky enough to fly on a gigantic leaf! There's lots of eye candy and some logic puzzles geared towards preschool and kindergarten aged kids.

As you explore children's heaven you'll see big flowers, trees, castles, tree houses and lots of happy youngsters. Angels care for all the little babies and read books to the toddlers. Some of the children are riding unusually tame animals such as kangaroos and giraffes.
Highlights:
Strengths: Reasonable price, great for kids
Weaknesses: Short game play
Moral Warnings: Nothing to report here
You'll need to locate different color keys to gain access to the different parts of heaven. Make sure you examine your surroundings and look for objects to collect and add to your inventory. You can talk to the angels and the children. Some of the children will offer to trade you a key in exchange for a certain object or a couple of objects combined.
There are also activity levels where you'll have to find six objects and place them in a bucket to progress. Although the objects vary, the game play does not. I was able to finish this game in about an hour. It might take younger kids longer and they probably won't mind re-playing it. To compensate the game price is reasonable. If you don't beat this game right away, you can save and load your game at any given time.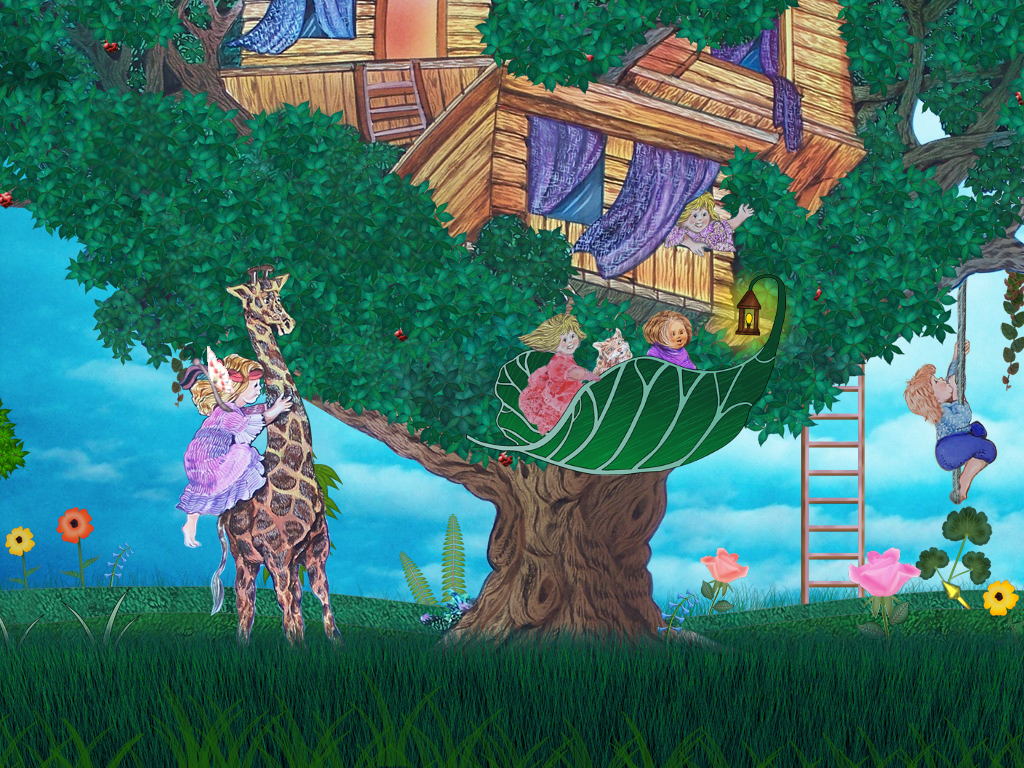 Score Breakdown:
Higher is better
(10/10 is perfect)
Game Score: 70%
Game Play: 12/20
Graphics: 7/10
Sound: 6/10
Controls/Interface: 5/5
Stability: 5/5
Moral Score: 100%
Violence: 10/10
Language: 10
Sexual Content: 10/10
Occult/Supernatural: 10/10
Cultural/Moral/Ethical: 10/10
Graphically this game won't blow you away but it's definitely unique. The artwork looks like an animated children's story book. Some of the art is animated such as the kids you move around, the wind blowing and some branches shaking. The water rippling is a nice touch.
The music and sound effects are minimal. You'll hear birds chirping and the relaxing sound of water moving. When you pick up and release objects there's a quiet sound effect. The music is peaceful but repetitive.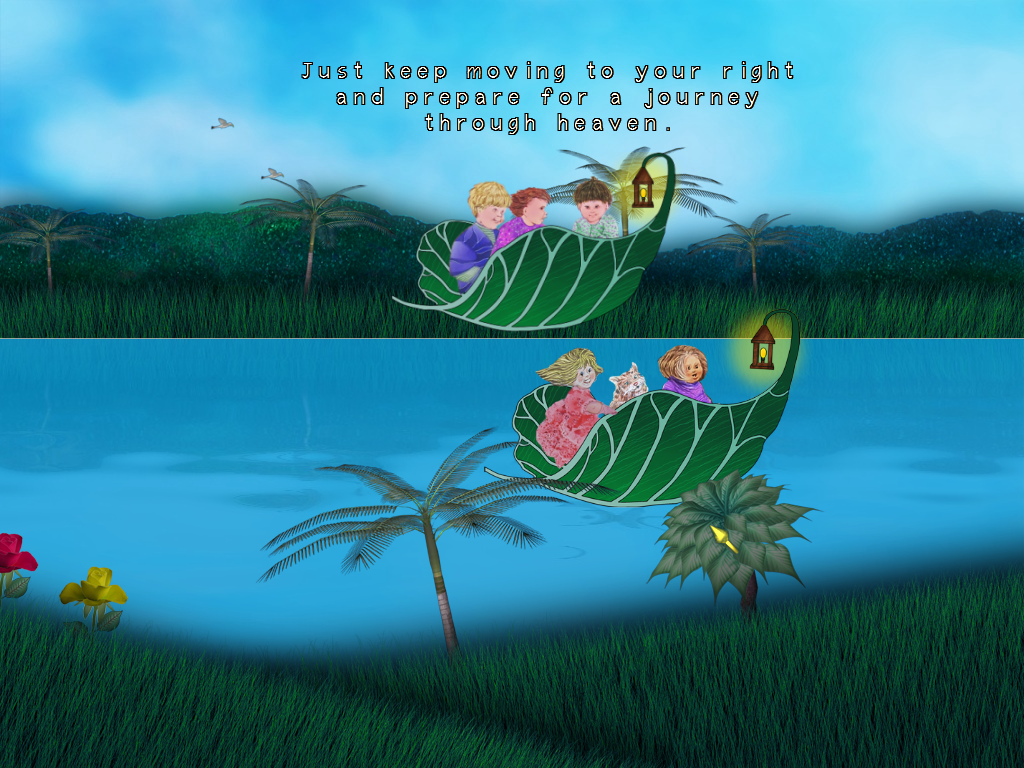 This game is very Christian and family friendly. There are some scripture verses including 1 Corinthians 10:31 and Mark 10:14.
My daughter was intrigued by My Adventures In Heaven and asked for it to be installed on her computer. If my pre-schoolers enjoyed this game, I'm sure yours will too. The price is reasonable but the game play is very short. There is a demo available if you want to check it out.