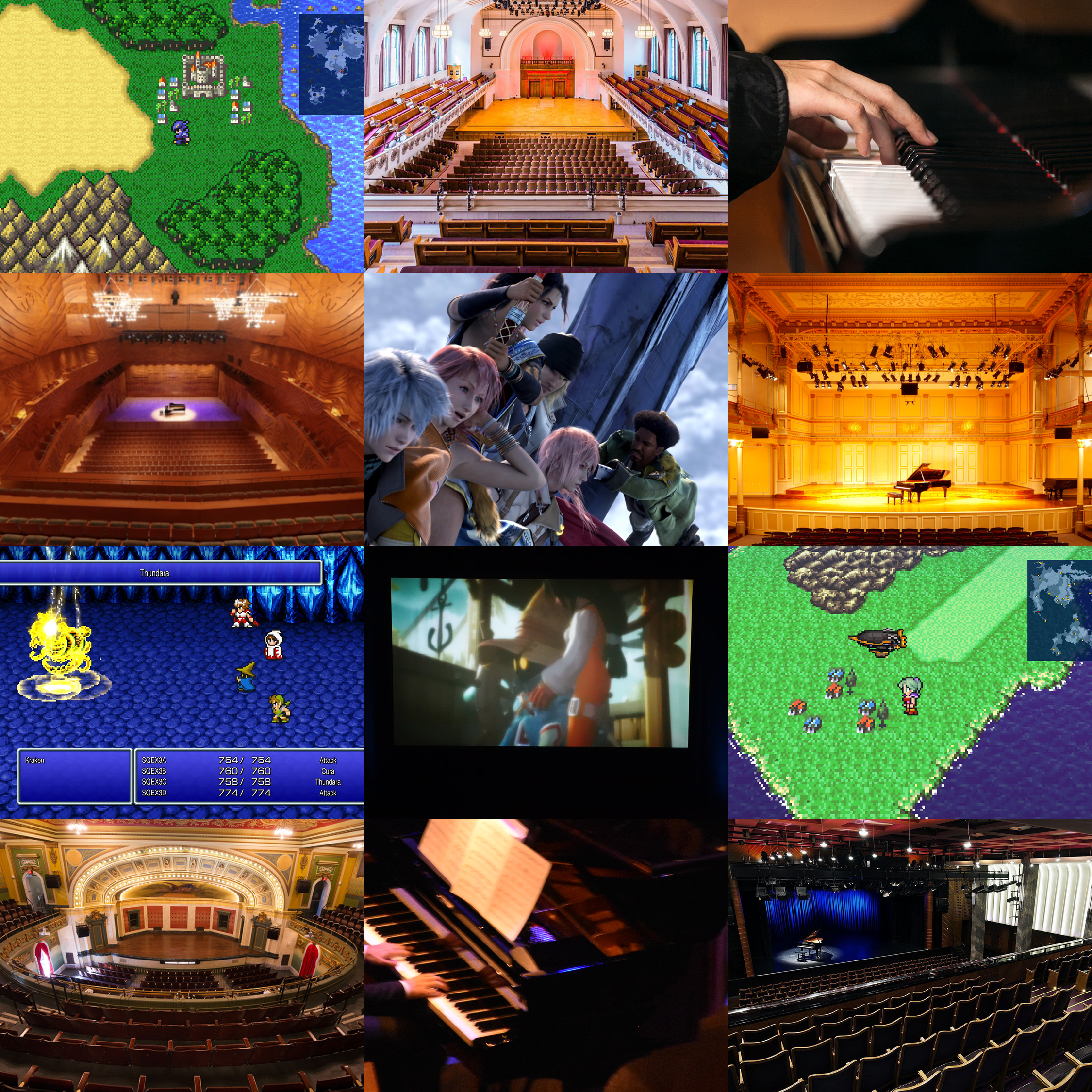 We're looking forward to attending the Chicagoland performance of the CRYSTALLINE RESONANCE: FINAL FANTASY Piano Concert.  Below is an e-mail interview we had with Julien Mombert, Director and Producer at The Wild Faery Company.
What is your favorite city to perform in and why?
I don't really have a favorite city to perform in. Every city, or rather every venue has a different flavor and feel that is genuinely appreciated and while there, we do the best show we could possibly do based on the specificities of each venue.
Which city has the most cosplayers?
This is a hard one to pinpoint. Frankly speaking, being so immersed every day with FINAL FANTASY during this tour, I sometimes see cosplay as just regular, everyday clothing!
Have you played any of the Final Fantasy games before?
Many of them. The problem, like everyone my age, is finding enough time to appreciate and enjoy each new release as much as possible as much as when I was younger and had more free time.
What is your favorite game in the series?
It really depends on the moment and the mood I'm in!
What is your favorite Final Fantasy character?
There is not a single one, but a bunch of them. Even within a single game there is usually more than just one. 
What is your favorite final fantasy song?
Same as for the characters, there is not a single one, but many of them. It also evolves with time and with various happenings in my life.  However, I would say that the Crystalline Resonance concert setlist reflects very much my own taste!
What game to you plan on producing concerts for next?
We hope to continue working on FINAL FANTASY as much as we can, and hopefully bring back KINGDOM HEARTS once again in the near future.