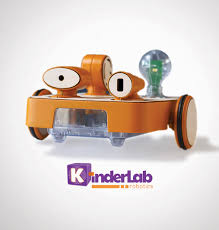 Device Info:
KIBO 21 Robot Kit
Developed by: KinderLab Robotics Inc.
Release date: January 2018
Price: $499
(Amazon Affiliate Link)
Thank you KinderLab Robotics Inc. for sending us a loaner KIBO 21 Robot Kit to review!
KinderLab Robotics Inc. was founded in 2013 and is dedicated to introducing STEAM (Science, Technology, Engineering, Arts, Mathematics) concepts to children in a fun manner. There are a few KIBO robot kits available and they are intended for children between the ages of 4-7. With that said, my 11-year-old son enjoyed playing with this kit, so I believe that you can get even more life out of it than originally intended.
There are four kits available and they range from $199 to $499 (plus shipping). We were sent the KIBO 21; this is the $499 model, which includes 21 programming blocks, 12 parameter cards, 3 motors, 2 wheels, 3 sensor modules (light, sound and distance), 1 lightbulb module, 1 expression module, 1 sound record and playback module, a stage art platform, and a rotating art stage.
Highlights:
Strong Points: Great way to teach children programming logic without coding
Weak Points: Expensive; only a 6-month warranty 
Moral Warnings: None!
Though he enjoyed programming the robot to draw things with markers, my son's favorite feature was the catapult. He programmed KIBO to fire the catapult multiple times (usually at our cats) upon hearing a clapping noise.
Programming the KIBO is done by scanning the blocks and parameter cards to accomplish the desired effect. So for the catapult example, my son would scan the Begin block, then a Repeat Forever block, then a Wait For Clap block, then a Throw block, then an End Repeat block, and finally, an End block. There are also blocks that have the KIBO sing, dance, and turn on different colored lights. My son expounded on his previous program by having the KIBO turn on a light before it was about to release the catapult.
Given that this product is designed for younger children, I would expect durable construction. The wooden blocks are solid, but the robot itself consists of plastic and thin pieces of wood. I doubt this product costs anywhere near the extremely high retail price. Replacement cards/blocks can be obtained for reasonable prices on the website if one happens to get damaged or misplaced.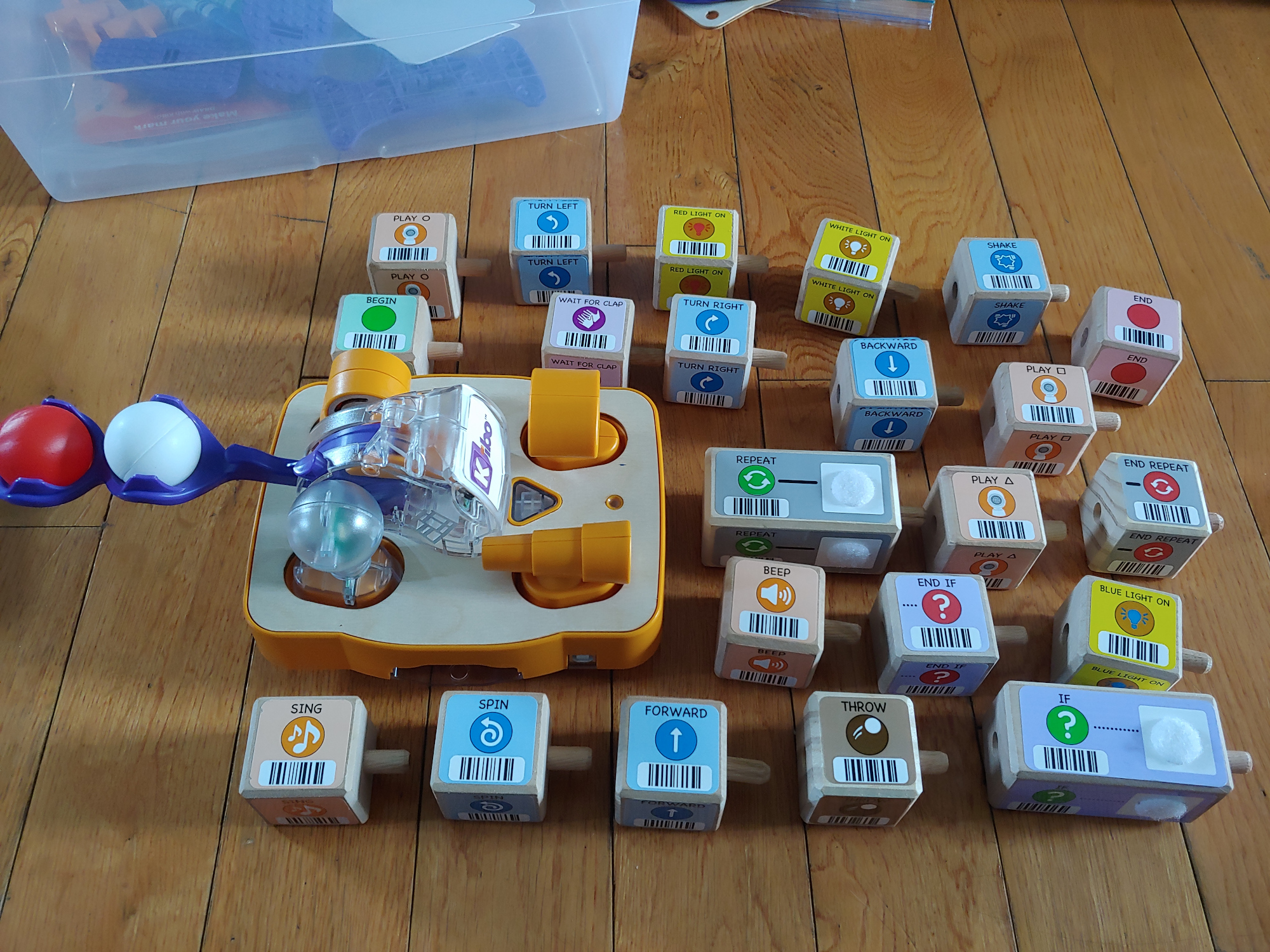 The KIBO comes with a 6-month warranty which is a bit disappointing since the price of entry is so high. If you need to send it in for repairs after the warranty has expired, it will cost you $75. The good news is that if they cannot fix it, they will replace it at no additional cost.
The KIBO Robotic kits are great for educational and homeschooling environments. As an everyday toy, it's rather expensive, but it can teach some great programming logic to future coders. As I mentioned earlier, I think this product can be enjoyed by children beyond seven years of age. So if you do purchase it, the KIBO should provide many hours, if not years of educational fun. I would recommend searching for coupon codes to see if there are any discounts available before purchasing it though.