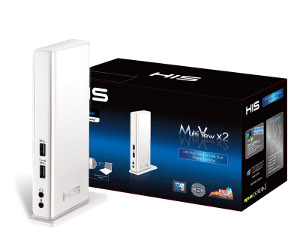 Hardware Info:
HIS Multi-View X2 USB Dual Display Docking Station
Developed by: HIS Digital
Release Date: August 2, 2014
Price: $109.99
(Amazon affiliate link)
Thank you HIS for sending us this product to review!
For me, desktops and laptops never have enough USB ports, or they don't give enough power to reliably charge my cell phone or tablet.   At the cost of one USB 3.0 port, you can gain two USB 3.0 ports and four USB 2.0 ports with the HIS Multi-View X2 USB Dual Display Docking station.  
 Besides USB ports you can add HDMI and/or DVI monitors with resolutions up to 2048 x 1152. This is a great way to add 1080P support if your system's native resolution does not go that high.  The max resolution will vary depending on your system's graphics card.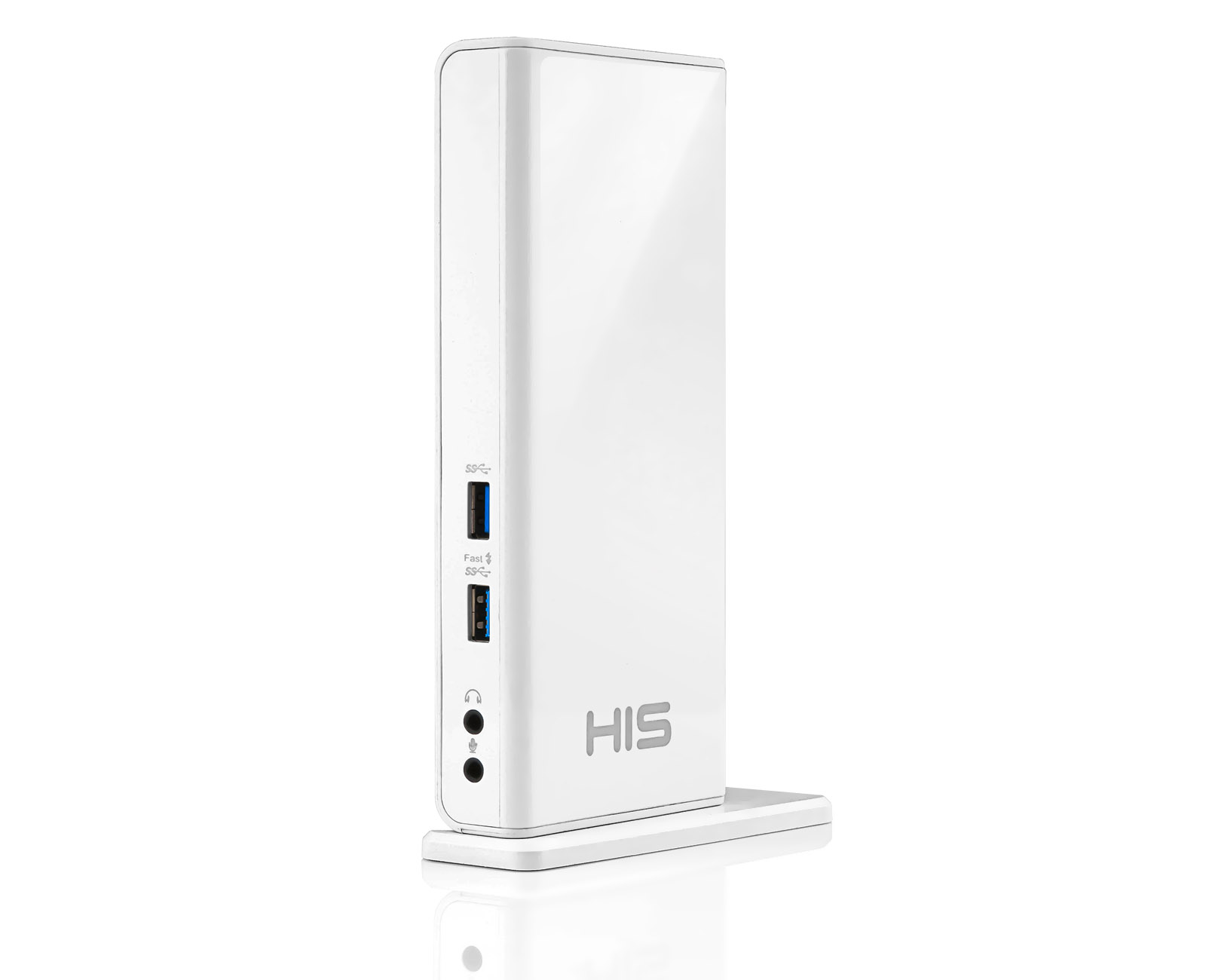 Highlights:
Strong Points: Small footprint; six powered USB ports; multiple power adapter plugs for international travel  
Weak Points: Systems with slot loading optical drives will have to download drivers instead of using the included mini-disc
A gigabit ethernet jack is a welcome addition, especially for systems that only offer 10/100 connectivity.  Lastly, there are headphone and microphone jacks if you choose to use the docking station as an audio device.  The sensing audio jacks work great and did not interfere with my speakers.   If it sets itself as the default audio device, you can change it in the audio playback control settings.  This is a great device for desktops lacking front Audio and USB ports.   
The docking station is internationally compliant as the AC adapter comes with three different outlet connections.  The dock itself is very small and portable measuring a little over 7 inches long and 3 inches wide.  While it's bigger than the Multi-View portable docking Station, it offers so much more and is worth the $30 price difference.      
The docking station is compatible with Windows and Mac systems.  Even though Linux is not supported, the docking station will still function as a USB hub and as an audio device.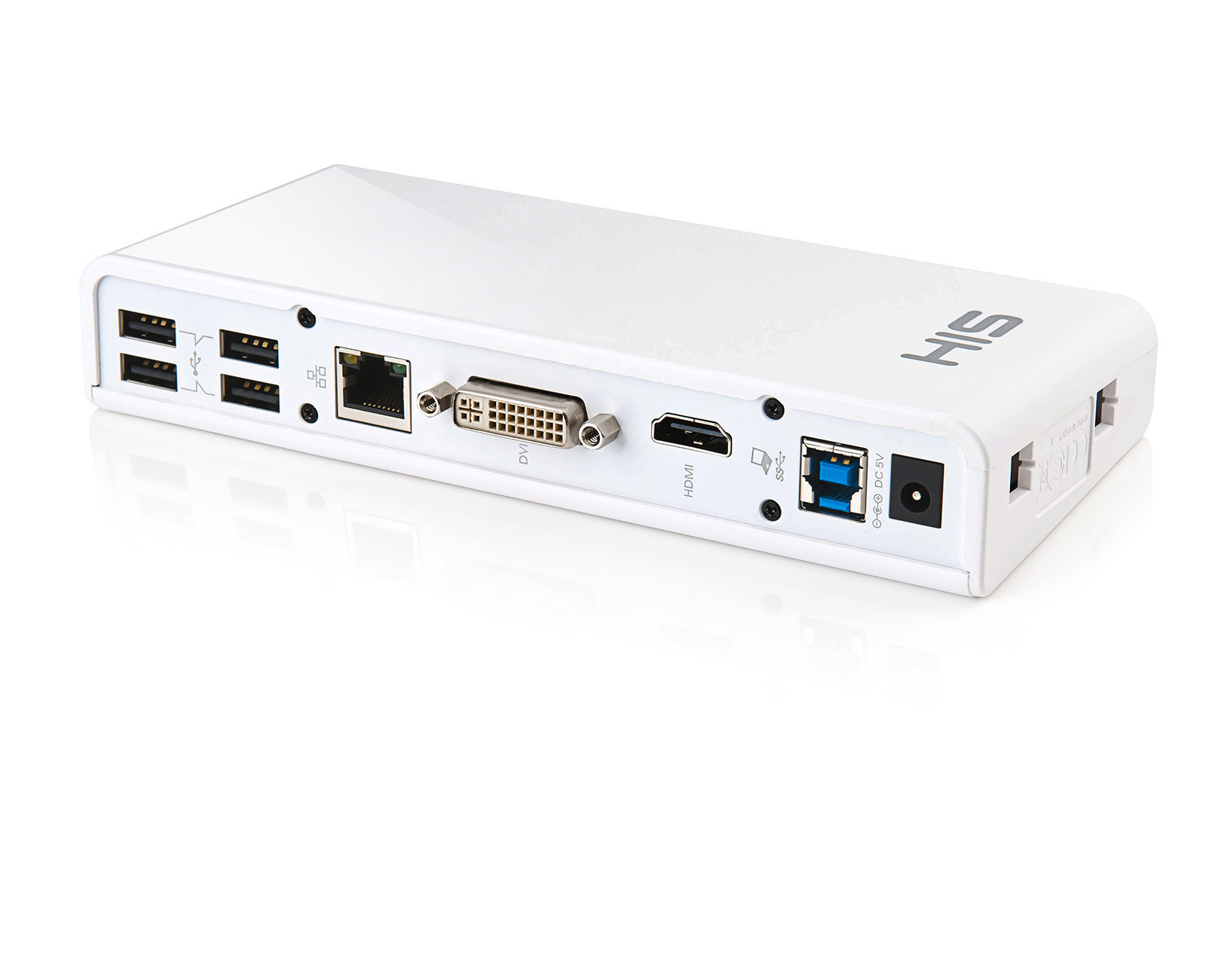 Setting up the docking station was fairly straightforward. The driver disc has to be installed prior to using the device and the computer may need to be rebooted once it's connected.  The dock shows up as a second monitor and allows the resolution to be set to 2048x1152.  HDMI can pass through both video and audio streams and this docking station supports both.  
Whether you need more monitors, gigabit ethernet, audio, or six additional USB ports, the HIS Multi-View X2 USB Dual Display Docking Station delivers them all flawlessly.  The price is a reasonable $110 on Amazon and $130 on Newegg.  The hardware is well designed and sturdy; I anticipate many years of use from it.