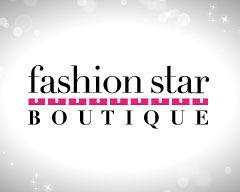 Game Info:
Fashion Star Boutique
Developed by: XMG Studio
Published by: XMG Studio
Release Date: Spring 2012
Available on: Android, iOS
Genre: simulation 
Number of players: Single-player
ESRB Rating: not rated
Price: The game is free, but the add-ons are not
Have you ever wanted to design clothes or start new trends?  It's real easy to do so in Fashion Star Boutique.  Your assistant Anna will help you get started by introducing you to your first client and aid you in designing and selling your premier outfit.  When you complete a task, you will earn some experience and in-game currency.  As you gain levels you will unlock new outfits and designs as well potential clients.
Another way to earn money or gift cards is to discover each client's hidden tastes.  For example some clients will prefer animal designs and others will favor certain necklines or material.  There are plenty of designs and patterns to choose from and you can unlock or purchase some with in-game currency or gift cards, but most of them are sold in .99 cent packs.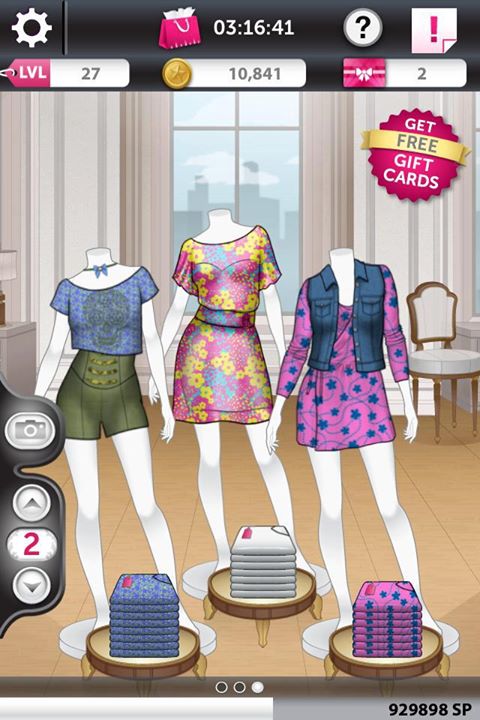 Highlights:
Strong Points: Easy and fun to design trendy clothes for clients
Weak Points: Unblockable ads, expensive add-ons and gimmicks to earn gift cards
Moral Warnings: Some of the shorts are skimpy and a few of the tops are revealing
Money is easy to come by as you can sell your outfits after designing them for clients.  How much money you make depends on if you want to do a quick sale or wait a few hours for more money in the long run.  Gift cards are not easy to come by, but you can "earn" them by installing random applications on your phone or by signing up for various offers or insurance quotes.  Alternatively you can buy a few from packages ranging from $1 for 10 to 1500 for $98.  Before you even THINK about letting your children play this game, make sure you have in app purchases disabled or internet disabled on your device.  I closely watched my creative daughter who absolutely adored this game.  (My Google play credit card is expired.)
Sadly, gift cards are required to unlock designs and multiple levels to your department store.  Some tasks require them as well.     Fortunately most jobs unlock over time so if you're cheap like me, you can still enjoy this game.  Not surprisingly, a few of the client requests require you to purchase add-on packs to complete them.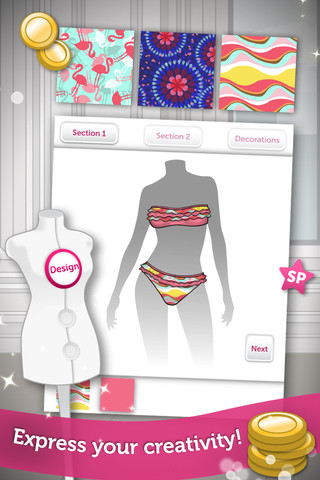 Score Breakdown:
Higher is better
(10/10 is perfect)
Game Score - 76%
Gameplay - 15/20
Graphics - 8/10
Sound - 7/10
Stability - 4/5
Controls - 4/5

Morality Score - 93%
Violence - 10/10
Language - 10/10
Sexual Content - 6.5/10
Occult/Supernatural - 10/10
Cultural/Moral/Ethical - 10/10
If you can fulfill a client's request, there are plenty of options available when it comes to designing clothes. Some only require one pattern and others incorporate two.  The color of the pattern is changeable by using a color wheel.  Like many outfits these days, some are skimpy when it comes to showing too much leg or chest.    You can also design swimwear and dental floss… I mean thin strap designs are available.  For what it's worth you never see the outfits on people, just mannequins.  I found it rather amusing that there were no "plus size" clients.
Fashion Star Boutique has an active community and fan pages available with various tips and tricks on how to please the clients.  Not surprisingly, over 100 million outfits have been designed since its 2012 release.  The game is actively updated with new features and add-ons.  Fashion Star Boutique is a fun but dangerous game if your credit card information is unguarded.  By installing programs to get in-game gift cards you may be putting your phone's security at risk.  Make sure your phone has antivirus installed if you choose to play this "free" game.   I wish there was a paid version that was ad free and had all of the designs unlocked.  I'm sure they make plenty of money in its current form though.