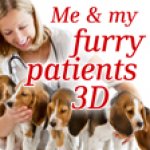 Game Info:
Me & My Furry Patients 3D
Developed by: Independent Arts
Published by: TREVA Entertainment
Release Date: April 24, 2014
Available on: 3DS
Genre: Simulation
Number of Players: Single-Player
ESRB Rating: Everyone
Price: $29.99
Thank you TREVA for sending us this game to review!
Many girls like horses and wish to become a vet to help treat sick and injured animals. Me & My Furry Patients 3D caters to both desires. There is a vet mode where you can build up your veterinary practice and a dedicated horseback riding mode. You can ride horses in the vet mode, but finding the time to do so between customers and caring for in-patients is difficult.
In the beginning of your veterinary journey, the building and equipment are good to go, but your first task is to go to town and buy medicine and food for your patients. The pharmacy is where you can buy the medications and the dealer sells food and horses later in the game. The bank lets you take out a loan or trade in your 3DS play coins for in-game currency. There is an advertising agency which can bring you more customers, but I found the flow of customers to be pretty steady without using their services. The academy is where you pay to learn and take tests to expand the animal clientele you can treat.
Initially the animals you can service include rabbits, guinea pigs, and birds. Caring for cats, dogs and horses require memorizing facts about them and flawlessly answering a few multiple choice questions afterward. No matter the species they suffer from the same illnesses and require identical treatment. Upon examining them, you are shown their name, age, diagnosis, and treatment instructions. If you treat an animal incorrectly or do not have the necessary medicines to treat them, you will lose favor with that customer and they won't be back for a while, if ever.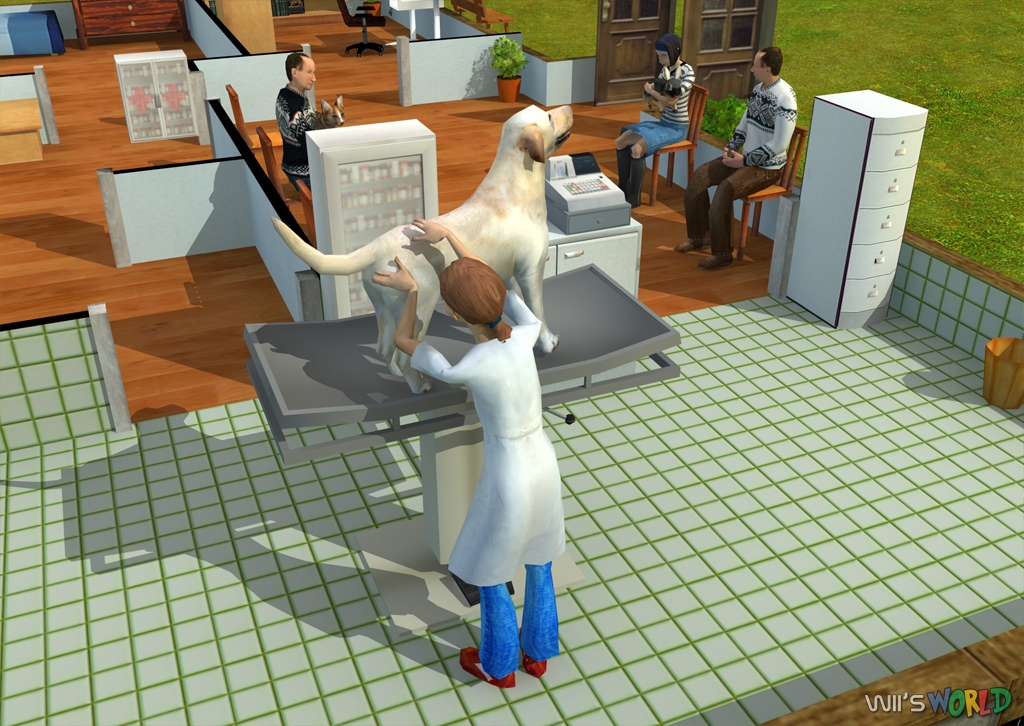 Highlights:
Strong Points: Learn how to treat fifty illnesses; can trade play coins for in-game currency
Weak Points: Too repetitive and hard for children to enjoy
Moral Warnings: None!
Many animals will come in with vitamin and/or mineral deficiencies and those can be treated by simply giving them a tonic injection. When they have a parasite infection you have to follow the instructions on whether to apply an anti-parasite ointment or administer an injection instead. Disinfecting wipes are used as part of many treatments so make sure you have plenty of those on hand. 
Standard office visits don't make you much money after taking the cost of medicines used into consideration. There is big money in keeping animals for a day or two to help them recover from serious illnesses or injuries. There is a lot of work involved in caring for in-patient animals. Before you can even take them in, you have to build and later upgrade the facilities. Once you have a patient you have to keep them happy by feeding, petting, walking (dogs), and making sure their surroundings are cleaned.   One nice feature would have been the ability to hire a helper to assist in these mundane chores.
The guinea pigs, rabbits and birds share the same building and you can conveniently store food for them there.  For cats, dogs, and horses you have to grab food from your office store room and bring it with you, which is extremely inconvenient. It took me a while to figure that out as the digital manual doesn't mention that change in feeding process.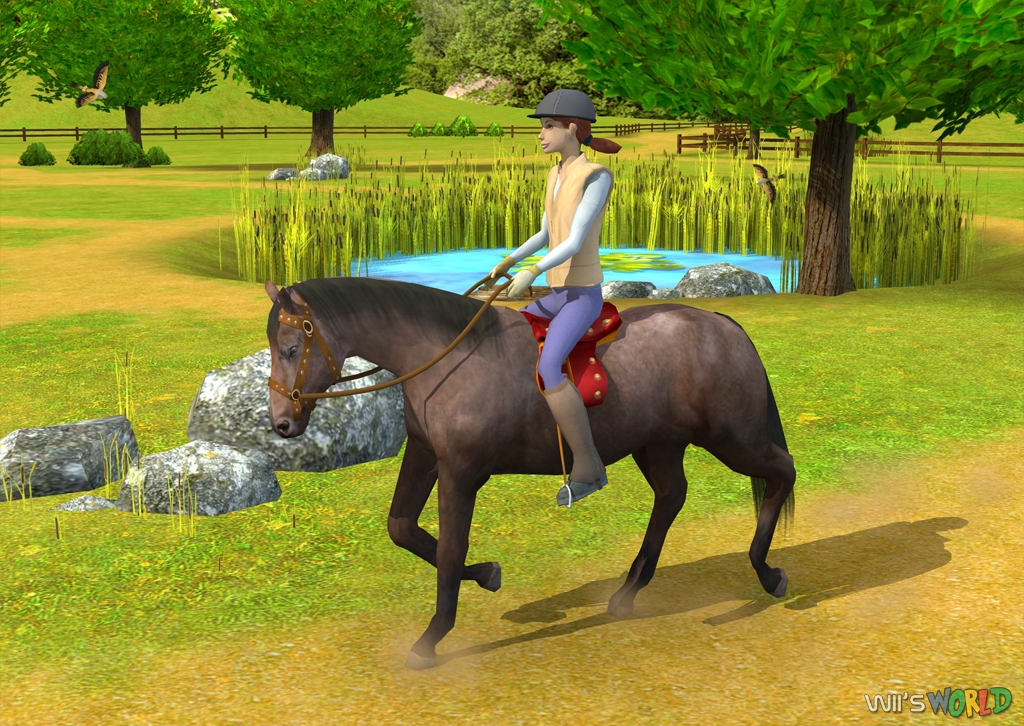 Score Breakdown:
Higher is better
(10/10 is perfect)
Game Score - 48%
Gameplay - 6/20
Graphics - 5/10
Sound - 6/10
Stability - 5/5
Controls - 2/5

Morality Score - 100%
Violence - 10/10
Language - 10/10
Sexual Content - 10/10
Occult/Supernatural - 10/10
Cultural/Moral/Ethical - 10/10
Another complaint I have is with the graphics.  More customer character models are needed as many of them look alike and dress the same, and there is only one female customer model.  The animal models are decent, but the whiskers on most of them look like mustaches instead.  On a positive note, I like how I was able to use my own profile picture in place of the default female vet's.  I was not able to change her voice, so this game won't work too well for boys.
Given the tedious chores and attention to detail needed, Me & My Furry Patients 3D is not a good choice for younger children.  If you do decide to purchase it for a child, make sure their reading skills are decent.  
While there is a horseback riding mini game, I personally wasn't too impressed with it given the complex controls.  Steering the horse is accomplished by tapping the directional circle in the direction desired.  There are buttons for changing the horse's speed and to jump.  I was never able to successfully jump over the barrels blocking the way to better trails.
Overall I must say that I'm unimpressed with this game.  Every time I got a new in-patient I dreaded the upcoming chores that followed.  After I completed the game's twenty plus tasks, I had no desire to go back to it.  For younger kids that just like to play with animals I recommend Nintendogs instead.