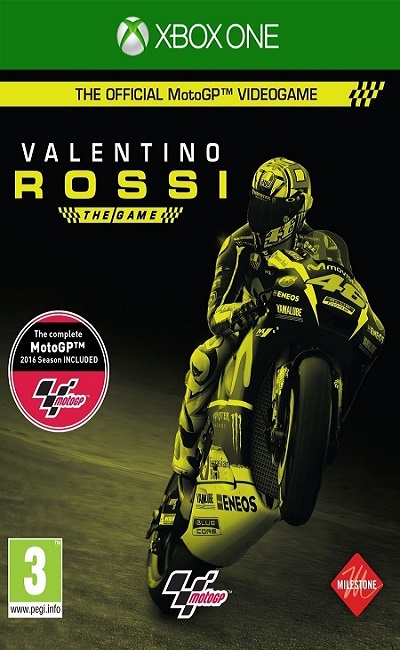 Game Info:
Valentino Rossi
Developed by: Milestone S.r.I.
Published by: Milestone S.r.I.
Release date: August 15, 2016 
Available on: Windows, PS4, Xbox One
Genre: Racing
Number of Players: Up to twelve
online
ESRB Rating: Everyone
Price: $38.50
(Amazon Affiliate Link)
Thank you Milestone S.r.I. for sending us this game to review!
Valentino Rossi is a professional motorcycle racer from Italy who has won nine Grand Prix World Championships.  He is considered one of the greatest motorcycle racers of all time.  Like many successful racers it was only a matter of time before he got a video game focused on his career.
In the Rossi Experience game mode, you can re-live many racing milestones for him and try to beat his times.  Before you attempt to take down "The Doctor," you should complete some races in the VR 46 Rider Academy.  The single-player races must be completed in order, but you can replay them to improve your racer's position and stats.
For each race completed you'll earn experience for various stats such as breaking, throttling, agility, cornering, body position, and physical condition.  You'll also earn virtual currency to unlock custom gear to ride and wear.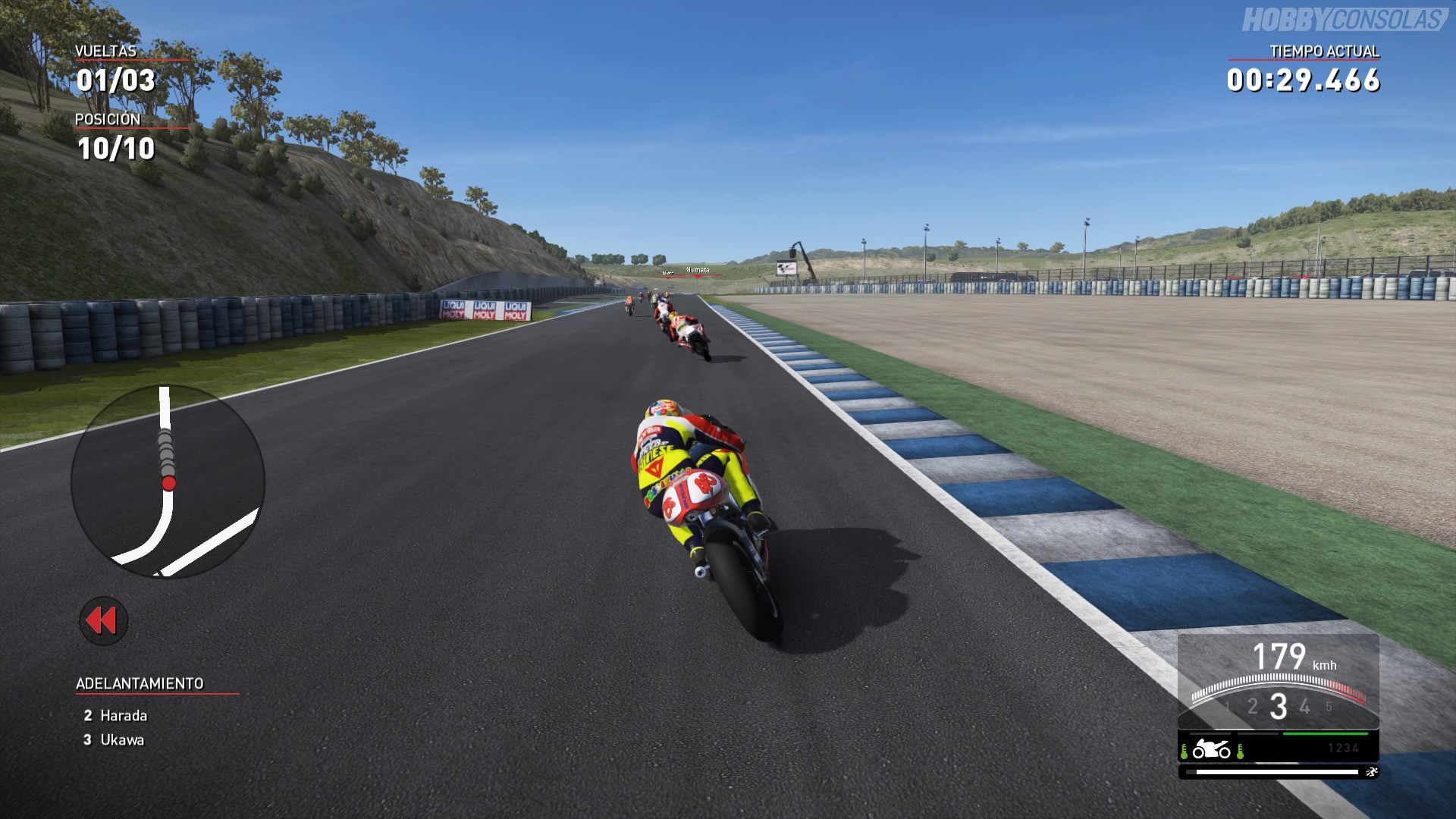 Highlights:
Strong Points: Plenty of game modes and decent variety of motorcycles and cars to race; active multiplayer community
Weak Points: DLC nickel and diming
Moral Warnings: You can wipe out and damage your ride, but no blood is shown
The races take place in various weather conditions and you'll need to become an expert in all of them to do well.  While there isn't any snow, you'll have to race in varying degrees of rain and track wetness.  Fortunately, practice makes perfect in this racing simulation game.  
I'll be the first to admit that I'm not much of a racer and this game reminded me how out of touch I really was.  There are various settings you can adjust from the AI difficulty to enabling damage, penalty timers, disciplinary flags, riding aids, and physics realism.  Even with the AI set to "Very Easy" I still did poorly against them.  
Despite doing pitiful against the AI racers, I decided to try the multiplayer mode.  Up to twelve players can race at a time, but only half of the slots were filled when I played.  The remainder of the slots were filled in by AI racers.  I got my butt handed to me there and I made the poor human racers wait for me until the race timed out and put me in 10th out of 12th place.  I should have gotten last place, but two human players must have timed out or something.   Local multiplayer is an option if you want to see who the best racer in your house is.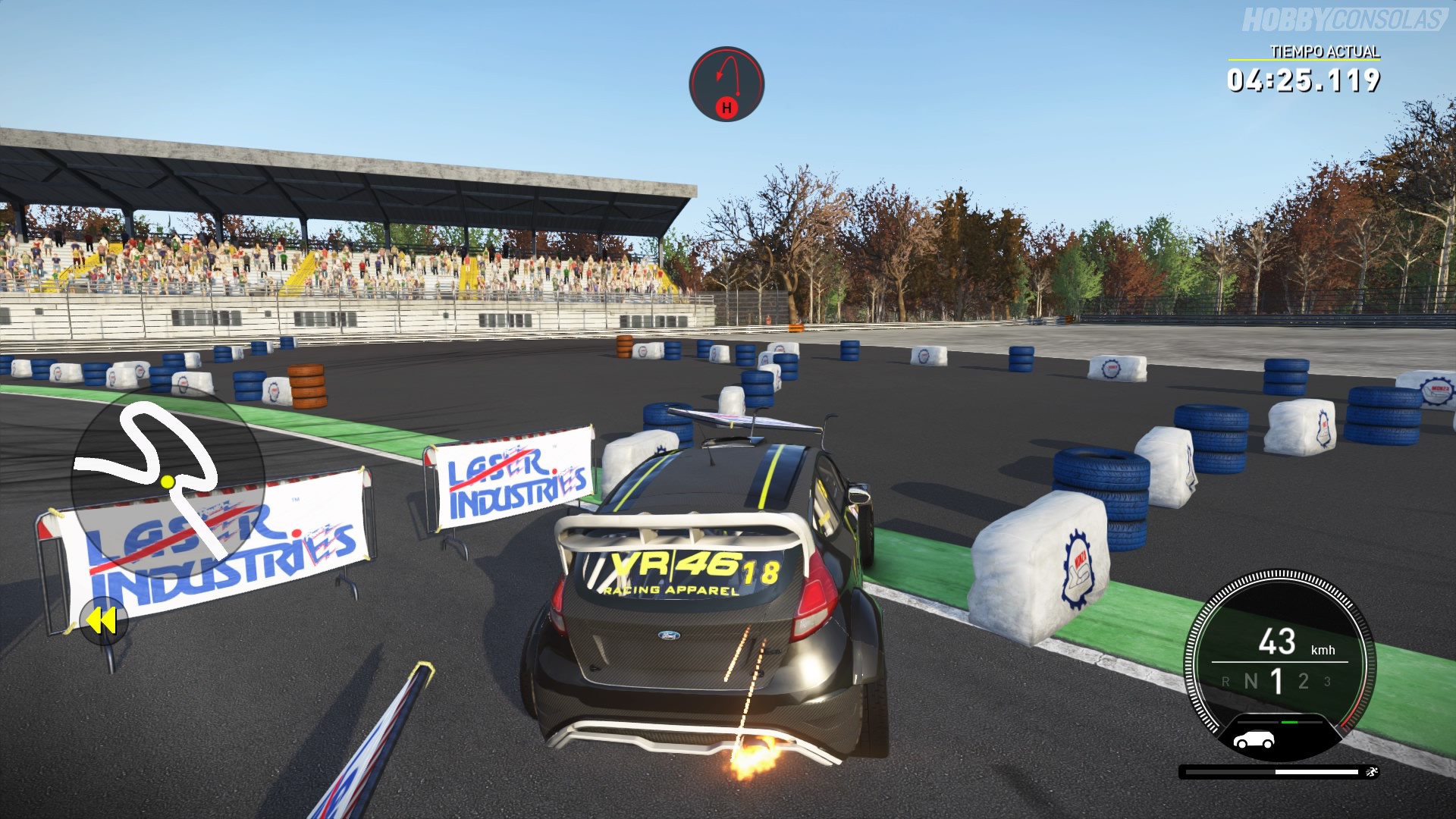 Score Breakdown:
Higher is better
(10/10 is perfect)
Game Score - 82%
Gameplay - 15/20
Graphics - 7/10
Sound - 7/10
Stability - 5/5
Controls - 4/5

Morality Score - 96%
Violence - 8/10
Language - 10/10
Sexual Content - 10/10
Occult/Supernatural - 10/10
Cultural/Moral/Ethical - 10/10
There are plenty of racing modes to choose from including Flat, Drift, and Rally.  Most of the races involve motorcycles, but you can drift and race in cars too.  There are DLC packs to add radio controlled cars or the 2009 Ford Focus Rally Car.  Realistic event packs for 2015 and 2016 are available separately as well.  Last but not least is a premium points pack if you want to level up your racer faster.      
The racer customization is a nice touch, but the option to purchase gear with real currency exists.  The graphics in game get the job done, but I wasn't blown away.  The rag doll physics when falling off my bike looked pretty painful.  Thankfully there was no blood shown.
The sound effects are decent and the background music is fitting, but not memorable.  The academy members are all voice acted and sound good.  Given that they are from all over the world, many of them have accents.
If you like racing around the world or attempting to best The Doctor's times, then Valentino Rossi The Game is worth looking into.  There's plenty to do and a fair amount of people online to race against.  While this game is family friendly, it is challenging and might be too hard for people (like me) who don't play racing games on a regular basis.