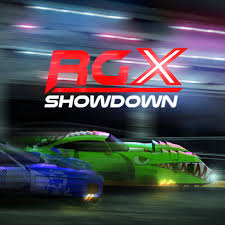 Game Info:
RGX Showdown
Developed by: Shortround Games
Published by: Telltale Games
Release date: September 18, 2018
Available on: PS4, Xbox One
Genre: Racing
Number of players: Up to two players per race
ESRB Rating: E 10+ for fantasy violence
Price: $9.99
Thank you Telltale Games for sending us this title to review!
RGX Showdown is an online racing tournament game with fresh tournaments starting every hour. There are several classes (D, C, B, A, S) with hundreds of people (presumably) in each group to race against. The matches are one-on-one and it doesn't take long to be matched up with a similarly ranked racer since the races last about a minute each. The races are intense as you accumulate nitrous by grazing past traffic and narrowly avoiding collisions. Crashing will set you back a couple of crucial seconds and many races are won by a tenth or even by a hundredth of a second.
When you first enter the game, you must select your class and join the lobby. Your beginning reputation is rookie and you can build it up as you race and earn reputation points. You'll get reputation and tournament points for completing a race, even if you lose. At the start of the tournament, you'll have mod points which you can spend on boosts to your cars stats like speed, acceleration, handling, nitrous, and boost. The mod enhancements are only good for one race and the points slowly replenish so you'll want to use them sparingly as your winning streak increases. When you lose, the mod points are reset again.
Highlights:
Strong Points: Fast-paced racing matches; hourly tournaments
Weak Points: Online multiplayer only
Moral Warnings: You can crash into traffic and your opponent
Winning obviously earns you more points and helps you climb up the tournament ranks. There are many tiers based off of points and by percentages. If you rank in the upper half, you may unlock a decent car for the next class. The top three racers are given recognition at the end of the tournament and the champion wins a nicer car.
Most tournament participants will walk away with some garage points which can be used to customize the paint jobs on their starter cars to help them stand out a bit. There are a fair amount of decals and paint colors to choose from.
Each race will have challenges that can net you some points if you complete them. Some of the challenges include not crashing or reaching your car's top speed in the race. During the countdown, your nitrous meter will be going up and down and you'll want to lock it in at the max to get the best boost possible. Performing risky driving maneuvers also increases the nitrous gauge.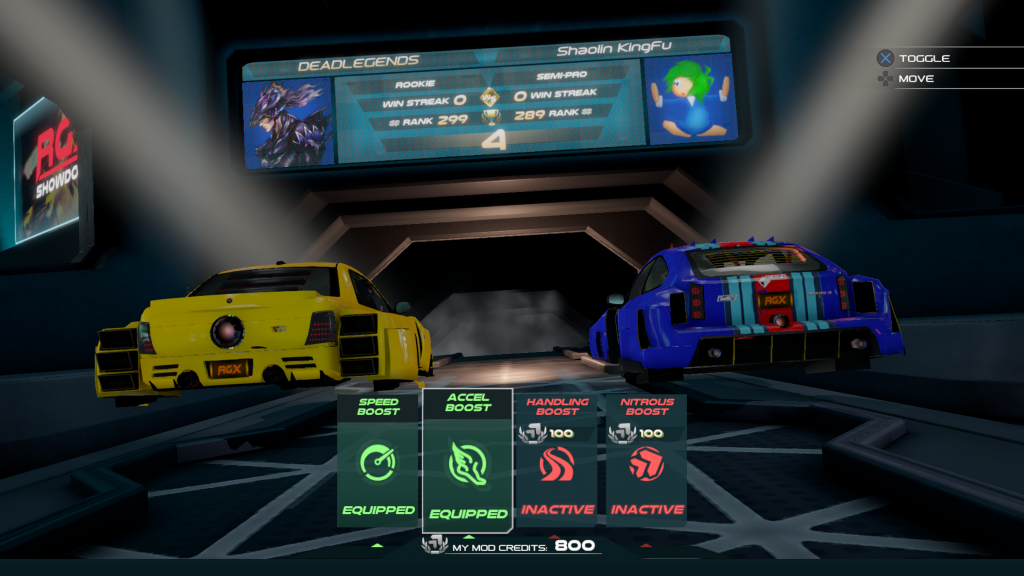 Score Breakdown:
Higher is better
(10/10 is perfect)
Game Score - 80%
Gameplay - 16/20
Graphics - 7/10
Sound - 7/10
Stability - 5/5
Controls - 5/5

Morality Score - 96%
Violence - 8/10
Language - 10/10
Sexual Content - 10/10
Occult/Supernatural - 10/10
Cultural/Moral/Ethical - 10/10
The races are fun and fast-paced. I didn't mind racing through an entire tournament since I found this game quite enjoyable and the races are intense. So far, there are a lot of racers to go against online. I'm not sure all of them are human, though, as many of the races had my opponent crashing within the first ten seconds of the race and that's before the traffic gets pretty thick. I believe I was either racing again poor AI or several unskilled racers. Many of the racers I competed against were quite good though. With the recent layoffs at Telltale Games, I'm not sure how much longer the online servers will be available for this game. Hopefully for a while longer yet, but time will tell. Thankfully, the asking price for this title is less than $10 so it's not a huge investment.
The visuals are good and the racing tracks take place in different locales. There are city and desert sceneries. The hover cars lack wheels and look pretty cool. Their handling and speed depend on their specs and enabled mods.
The electronic background music is fitting for the futuristic feel of this title. The upbeat female announcer is pretty good, but her lines get repetitive if you decide to participate in an hour-long tournament.
Other than intentionally crashing into your opponent or accidentally colliding with traffic, there is not much to complain about morally in this game. With the generous modification system, this game is very friendly towards new racers.

As a casual racer, I enjoyed my time with RGX Showdown. I hope that the online community stays active and that the servers stay online despite Telltale Games' demise. I look forward to more titles I can enjoy with my family from Shortround Games.