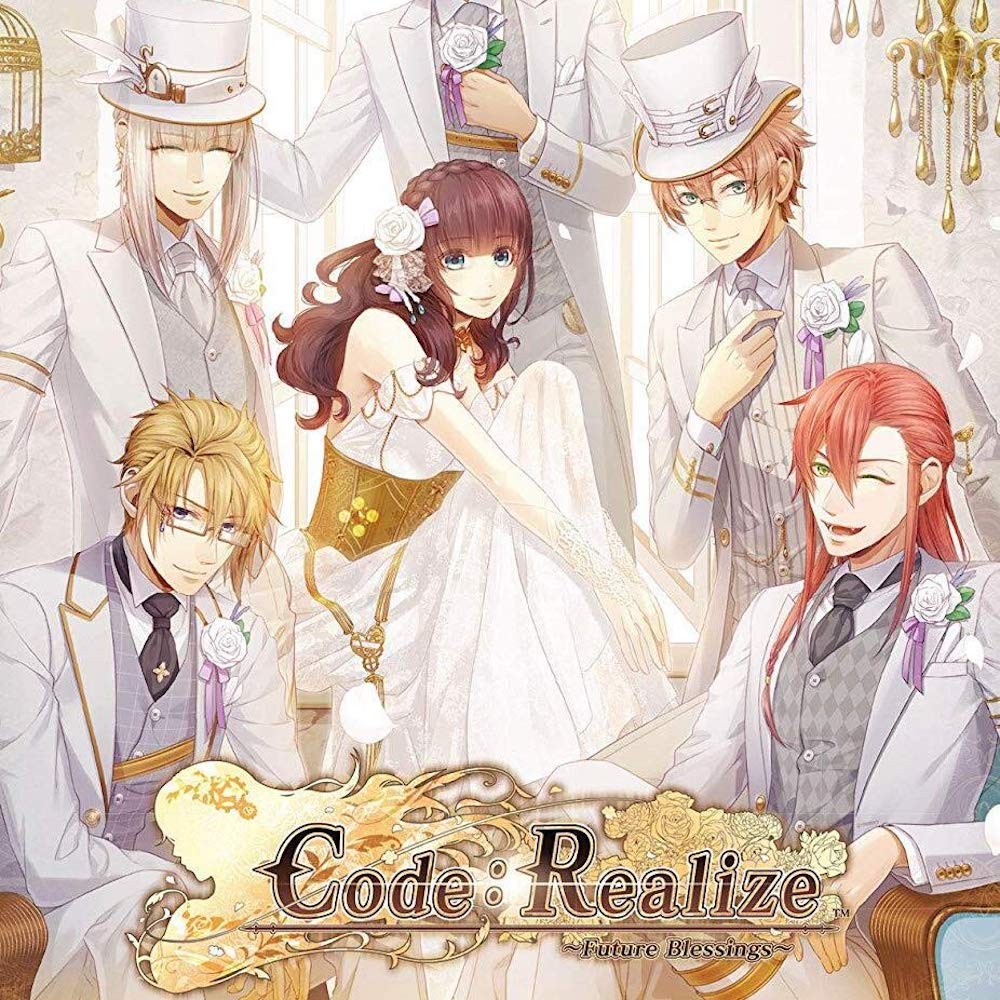 Game Info:
Code: Realize ~Future Blessings~
Developed by: Idea Factory
Published by: Aksys Games
Release date: April 23, 2020
Available on: Switch, Vita
Genre: Visual Novel
Number of players: Single-player
ESRB Rating: Teen for blood, drug reference, language, mild violence, suggestive themes
Price: $39.99
(Amazon Affiliate Link)
Thank you Aksys Games for sending us a review code!
I recently reviewed and enjoyed Code: Realize ~Guardian of Rebirth~ on the Switch. This is an otome visual novel series meaning that there are a bunch of guys fawning over the main female character, Cardia. Code: Realize ~Future Blessings~ is the second in the series and for the best gameplay experience, you should complete them in order. If you skip to this title, you'll be missing out on a ton of character development.
The first game has a story route for each eligible bachelor and I was wondering how my previous gameplay choices would impact this entry's story. As it turns out, there are additional hour-long arcs picking up where the story left off in the previous game. Since I previously completed all of the arcs in the first game, I was able to enjoy all of the continuations. Each of these arcs are kinetic meaning that there are no choices to be made that will impact the story.
Highlights:
Strong Points: Excellent art and (Japanese) voice acting; great sound effects and background music
Weak Points: No option to skip to next choice
Moral Warnings: Blood and descriptive violence, though some characters avoid killing at all costs; language (d*mn, b*stard, S.O.B) and blaspheming; drug addiction and alcohol consumption; implied sex scenes and innuendos; a barely clothed statue is shown
Most of the story continuations involve curing Cardia's poisonous skin. Victor Frankenstein is usually involved with concocting a cure, but St. Germain's story takes a different approach. Since the poison was addressed in Lupin's route from the previous game, his story picks up on their honeymoon. Intimacy is implied, but not much is seen thankfully. In Lupin's route, Cardia is upset since she can't resist her husband's advances and she fears that her love is stronger than his and hopes to balance things out. Impey's story revolves around his dream to go to the moon. Van Helsing's route is about finding true happiness. Frankenstein's story deals with a tough decision.
There are several side stories including one about a new bachelor, Herlock Sholmes. In this five-chapter arc, you'll find out the history of his name change, his arch nemesis, and what happened between him and Watson. The theme of forgiveness is quite good in Sholme's story. Even though I wasn't fond of Cardia's brother, Finis, his 5-chapter story arc is quite intriguing, and explains why their father only shows love towards Cardia. The side-story of Cardia's first female friend, Shirley, is pretty good and deals with revenge.
After you complete all of the After Stories for the bachelors, Shirley's story, and obtain happy endings for Finis and Herlock Sholmes Extra Stories, you'll unlock all of the mini-stories in Delly's room. The stories about Delacroix II are roughly 5 minutes long apiece.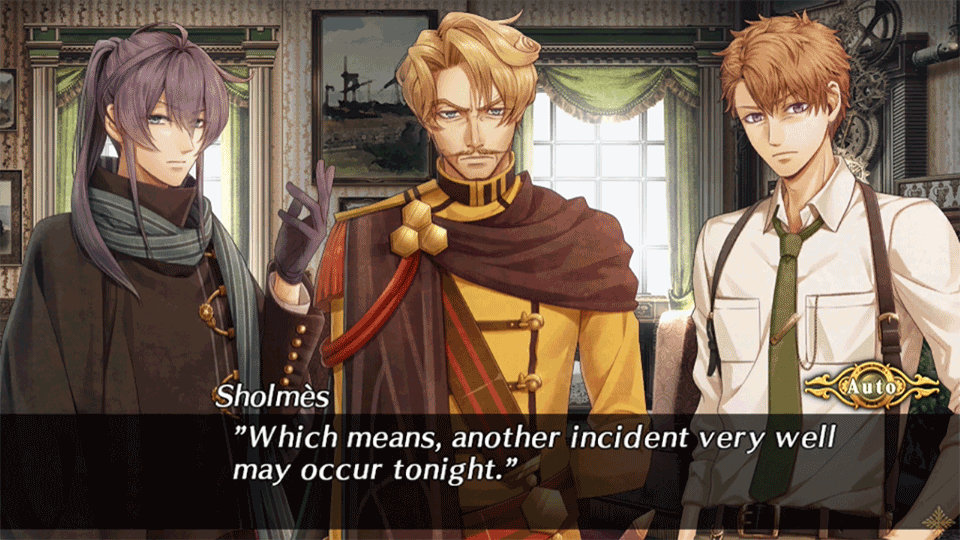 Score Breakdown:
Higher is better
(10/10 is perfect)
Game Score - 84%
Gameplay: 17/20
Graphics: 8/10
Sound: 8/10
Stability: 5/5
Controls/Interface: 4/5

Morality Score - 52%
Violence: 3.5/10
Language: 1/10
Sexual content: 6.5/10
Occult/Supernatural: 7/10
Cultural/Moral/Ethical: 8/10
There's plenty to do in this title and you'll get your money's worth if you enjoy the previous entry. Like the first game, there are some moral issues worth noting. Foul language is often used and you'll see many instances of d*mn, b*stard, S.O.B., and the occasional blasphemy. Though some characters are against violence, there is still plenty of bloodshed and descriptive violence. Shirley's story deals with her family's medical herbs being misused in a highly addictive drug that's devastating London. This drug is being smuggled in by replicas of a popular statue featuring a nearly naked woman.
Without going too much into spoiler territory, you can expect to see many kissing scenes. Most of the relationships end in marriage or intending to do so. One of the routes has the couple merely exchanging vows in front of a church without a legally binding/religious service.
If you don't mind the moral issues, the Code: Realize series is worth looking into.  I've enjoyed the first two entries so far and look forward to the next two!