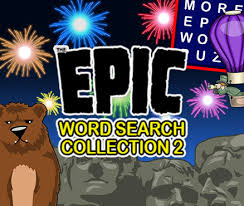 Game Info:
Epic Word Search Collection 2
Developed by: Lightwood Games
Published by: Lightwood Games
Released on: July 21, 2020
Available on: PS4, Nintendo Swtich
Genre: Puzzle
ESRB Rating: E for Everyone, Alcohol References and Mild Language
Price: $7.99
Thank you Lightwood Games for sending us this game to review!
The Epic Word Search Collection 2 is – you guessed it – a digital compilation of classic word finds. However, the ones in this game are indeed epic, as this eight-dollar game includes only four of them. Considering their size, though, I find it impressive that they were able to compile four of these massive things.
When starting up the game, you will see four options, as this title features four epic word searches, each with its respective theme: Epic America word search, Epic Monster word search, Epic Rock word search, and Epic Summer word search.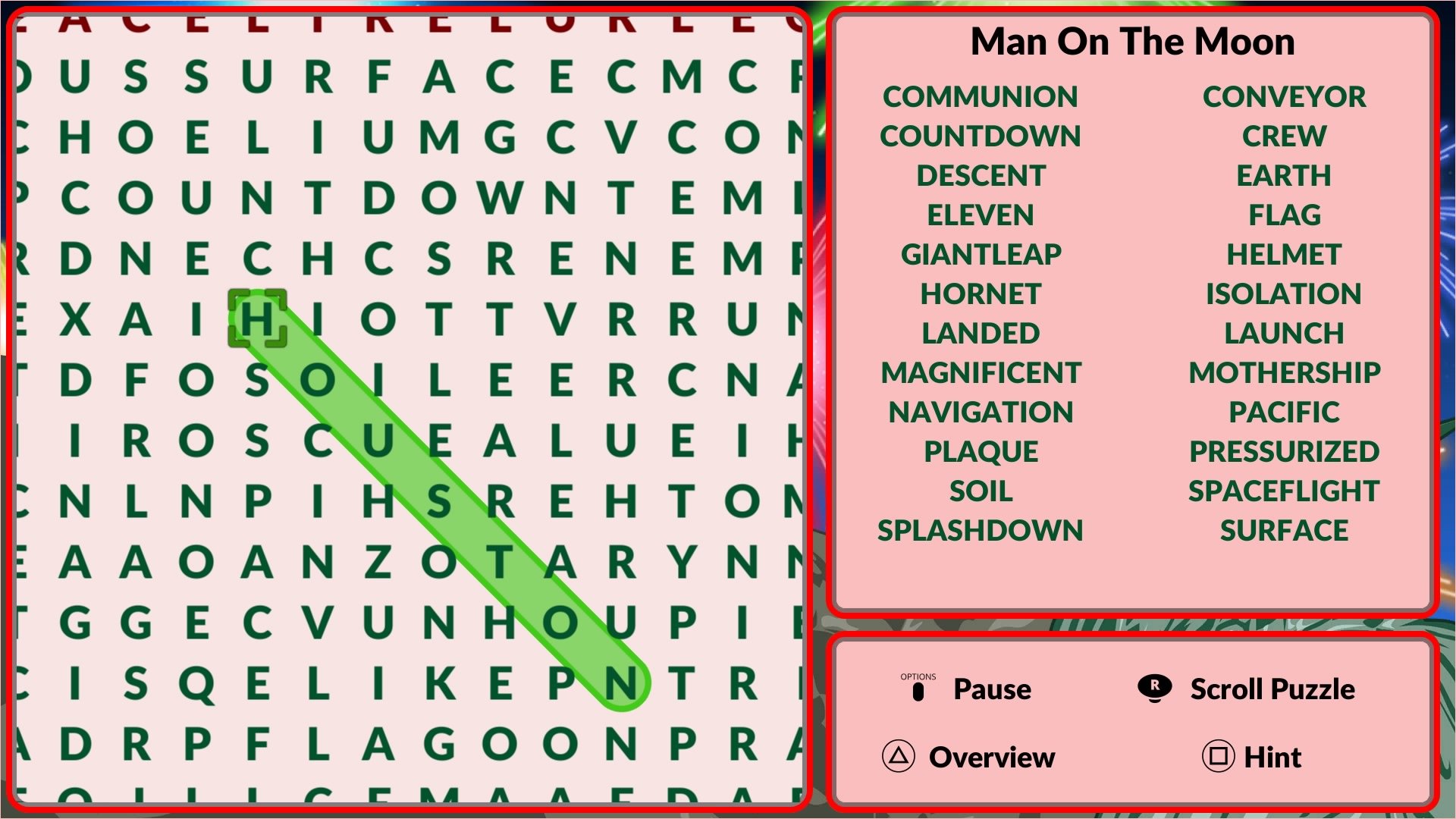 Highlights:
Strong Points: Many different themed word search puzzles within broader topics; entertaining
Weak Points: Repetitive classical piano music
Moral Warnings: Alcohol references and mild language
Now, I will try my best now to convey to you how enormous these truly epic word finds are. When you choose any of the four word searches, you'll be taken to a 16-square grid. Each of those grid squares has its own title, related to the broader topic that you clicked on. Each of these smaller squares is a word search of its own, containing around 100 words each. You can move to another square without officially switching to it, and sometimes words from one word search might run into the one next to it. Words in different colors will start to appear on the word bank when at least one letter of it is on the screen. Mind you, these mini word finds take a long time to complete, and even though I consider myself rather skilled in the realm of word finds and mazes and crosswords and other mind exercises, it took me a few solid days to complete just one section of the sixteen available for that genre. So eight bucks is a great deal if you're into these types of pastimes.
While I really enjoyed playing this game, I usually would have the volume muted, even in my own home. I usually enjoy calming classical piano like this game has as its background music, but after a while the songs become awfully repetitive and annoying sometimes. Perhaps this is a personal peeve of mine, but I felt that was something I had to mention, whether you think the same or not. Other than that, I found no issues with the sound in Epic Word Search Collection 2.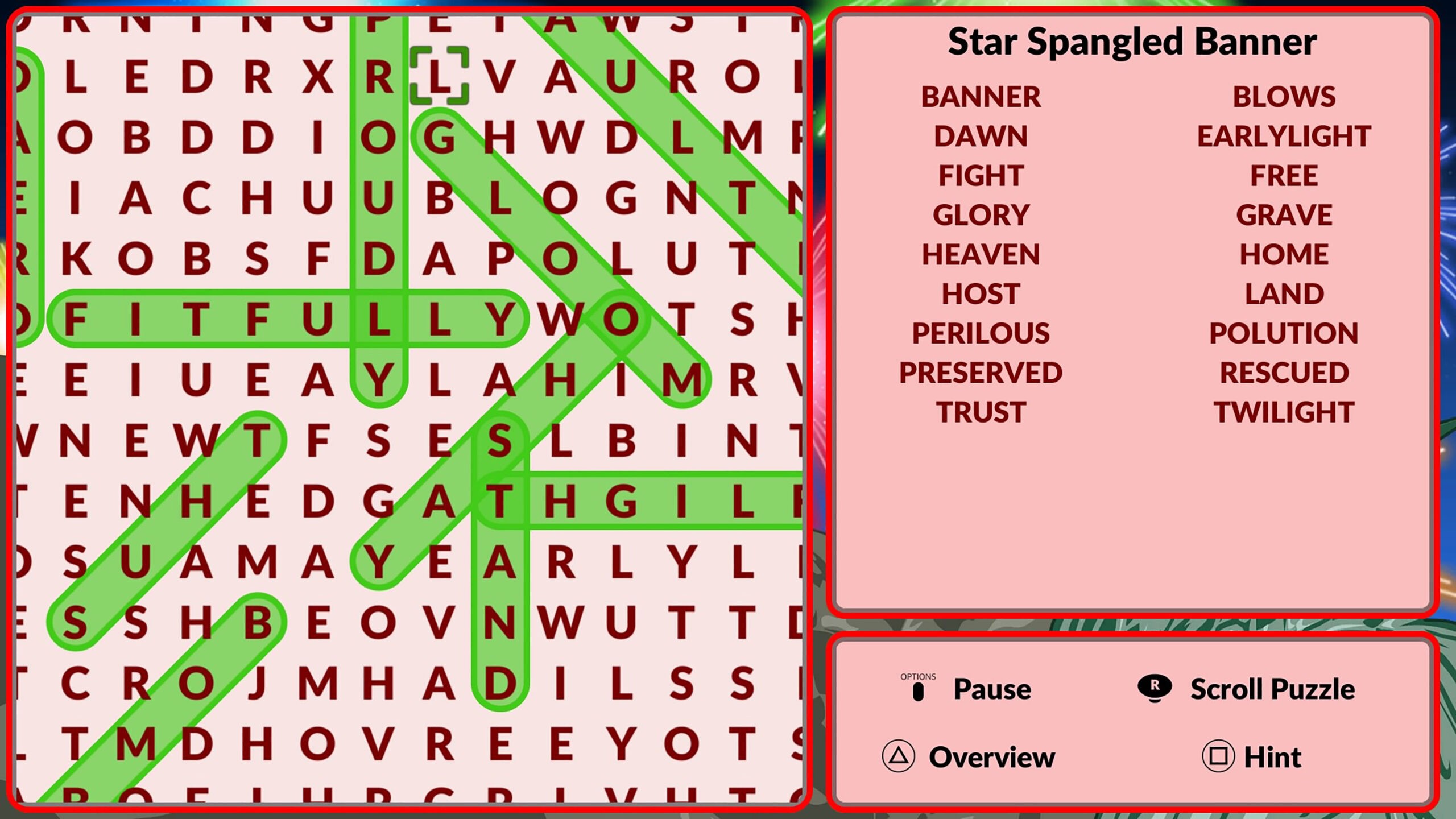 Score Breakdown:
Higher is better
(10/10 is perfect)
Game Score - 79%
Gameplay - 16/20
Graphics - 7/10
Sound - 6.5/10
Stability - 5 /5
Controls - 5/5

Morality Score - 98%
Violence - 10/10
Language - 10/10
Sexual Content - 10/10
Occult/Supernatural - 10/10
Cultural/Moral/Ethical - 9/10
The controls in this game are very simple, and they do not take long to grasp at all. In fact, at all times during gameplay, under the word bank there will be a review of all the four controls used in the entire game. Hold A while scrolling across the screen to select words, or simply use the touchscreen to highlight a line of letters. Once you let go, if you have formed a word in the word bank it will be registered, but only if the full thing is highlighted. If a letter or two are missing from either side or another is added, it will not register. Hints are also available if you get stuck on a word. Pressing Y will highlight the first letter of one of the words on the word bank that you might be looking for.
Overall, Epic Word Search Collection 2 is a really well done digital word find compilation. As long as you don't mind the occasional alcohol reference, this game should not bother you morally at all. I found it quite enjoyable, and I would certainly recommend it to anyone into time-consuming puzzles like these.