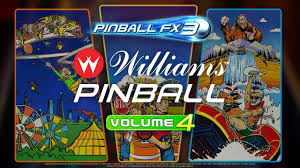 Game Info:
Pinball FX3 – Williams Pinball: Volume 4
Developed by: Zen Studios
Published by: Zen Studios
Release date: May 28, 2019
Available on: Android, iOS, PS4, Switch, Windows, Xbox One
Genre: Pinball
Number of players: Single-player
Price: $9.99
Thank you Zen Studios for sending us this DLC to review!
I've been enjoying Zen Studio's recreations of classic Williams tables. I must admit that I have not played the original tables, but I'm still appreciating their digital versions quite a bit. In fact, they make me want to play the original editions if I can find them nearby.
Volume 4 sells for $9.99 and comes with three tables: White Water, Red & Ted's Road Show, and Hurricane. I like how each table shows its stats of how many sold and when they were released. Like the previous DLC packs, you can toggle between the original and enhanced appearances.
Highlights:
Strong Points: Fun collection of tables
Weak Points: Installation is a pain on the PS4
Moral Warnings: Red & Ted's Road Show table has some racial stereotypes
Out of all of the tables, Red & Ted's Roadshow is probably my favorite even if it's a little politically incorrect these days.  This table was originally released in 1994 and produced 6,259 units.  It features four flippers and is a widebody design that offers a little more room to navigate the pinball through.  Your goal is to assist the construction workers Red & Ted, in completing their workweek, overtime, and travelling across the USA for business and pleasure. Each city they visit will have a different scenario to overcome like rescuing a trapped worker to dealing with an alien invasion.  Nashville and Kansas City have multiball events where you can control two balls.  While you're in New York you can smash taxi cabs and as you do so, a man with a heavy Indian accent will complain about it.
The carnival-themed Hurricane table is the simplest in this collection. It was manufactured in 1991 and 4,400 tables were produced. There are only two flippers and the multiball mode supports three balls. Lots of points can be earned (or nothing at all) when your ball lands in a prize wheel. As you play, the announcer will taunt you so steer clear if you have low self-esteem.
In my opinion, the White Water table is the hardest since there are no ball saves and the ball often went between the flippers at launch for me. This table was released in 1993 and 7,008 tables were manufactured. There are three flippers and the multiball mode has three balls. Your objective in this table is to get the "Vacation Jackpot" by rafting down the river successfully. Along with the river hazards, you may have to deal with Big Foot too!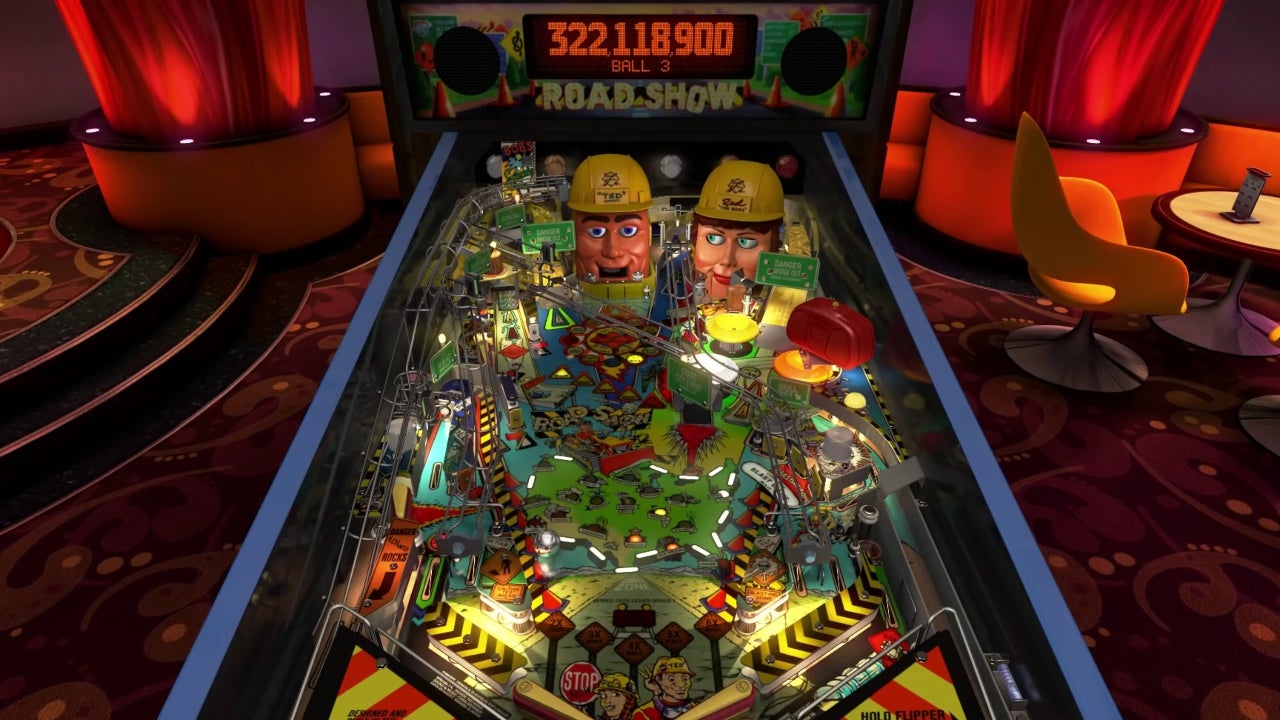 Score Breakdown:
Higher is better
(10/10 is perfect)
Game Score - 84%
Gameplay - 17/20
Graphics - 8/10
Sound - 8/10
Stability - 4/5
Controls - 5/5

Morality Score - 84%
Violence - 8/10
Language - 10/10
Sexual Content - 8/10
Occult/Supernatural - 7/10
Cultural/Moral/Ethical - 8/10
Just like the other Pinball FX3 tables, this DLC supports table upgrades, hot seat multiplayer, and challenge modes. The three challenge modes are 1 ball, 5 minutes, and survival mode. The goal in the one-ball challenge is to get the highest score possible with only one ball. If you lose the ball while the ball save light is illuminated, the ball is still saved, but if it's off, you're done for. After the ball is lost for good, your score is added to the global leaderboards and stars are earned depending upon how good of a score you received. The 5-minute challenge gives you an unlimited number of balls so you have plenty of opportunities to get a high score within the time limit. The survival mode gives you unlimited balls as well; however, if you don't meet the score requirement in the time limit, your game will end.
I ran into some difficulty activating this DLC. Apparently, entering the code alone did not make these tables available. It wasn't until I downloaded the volume 4 tables demo, that I was able to enjoy this collection.
If you're a fan of Wiliams pinball tables or just pinball in general, this is a solid DLC pack to consider. The sound effects and original table designs are sure to please pinball enthusiasts. As long as you don't mind the taunts from the Hurricane table or the racial stereotyping from Red & Ted's Road Show, there is a lot of fun to be had here.