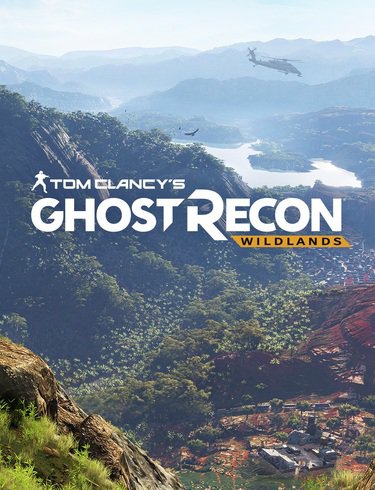 Game Info:
Tom Clancy's Ghost Recon Wildlands
Developed by: Ubisoft Paris
Published by: Ubisoft
Released: March 7th 2017
Available on: Windows, PlayStation 4, and Xbox One
Genre: Tactical Shooter
ESRB: M for Mature
Number of players: 1 to 4 Co Op
Price: $45.00
(Kinguin.net Affiliate link)
Note: This review is based on the PS4 Pro version and might not look, sound, and perform the same on other consoles or PC.
Tom Clancy's Ghost Recon Wildlands is the 10th game in a very long running series. Many fans of the series have been a waiting long time for this new installment of action, suspense, and authentic (as much a video game can be) military shooter. As a fan of the series I have been longing to travel to a new locale with my friends to rid the world of more criminals and thugs.
A note to parents, this game should not be played with or around children. This is a 18+ game and it would be wise to play this when kids are not around. There is blood, strong language, and vehicle destruction. With these warnings I would encourage you to see gameplay via Twitch or YouTube before buying or renting to see if this is a game you want in your household. 
The first thing you do when you start up the game is create your US Special Forces character, also known ghost (because they are known to go into hostile areas and never be seen by the enemies). Your ghost is a fully customized character you create, from hair style, beard, tattoos, skin tone, camouflage gear, and more. Most gamers will spend quite a bit of time creating their male or female ghost to just how they want them. I myself spent roughly 30 minutes on my ghost and I was very happy with the tremendous amount of customization options.
As you start up the game you soon realize that it is not like any other Ghost Recon game in the series. You and your fellow ghost teammates are sent in to Bolivia to take down a crime syndicate known as the Santa Blanca Cartel. They are a drug cartel with many in the leadership transplanted from Mexico. Their leader, El Nueno, is ruthless and fearless which is a bad combination. He cares little for money (at least that is what he says) and craves only for absolute control and obedience from his subjects. The other 27 under bosses and lower level leaders (Ubisoft added 2 additional from the original 26 (El Nueno included) in total from the initial announcement) follow El Nueno without question.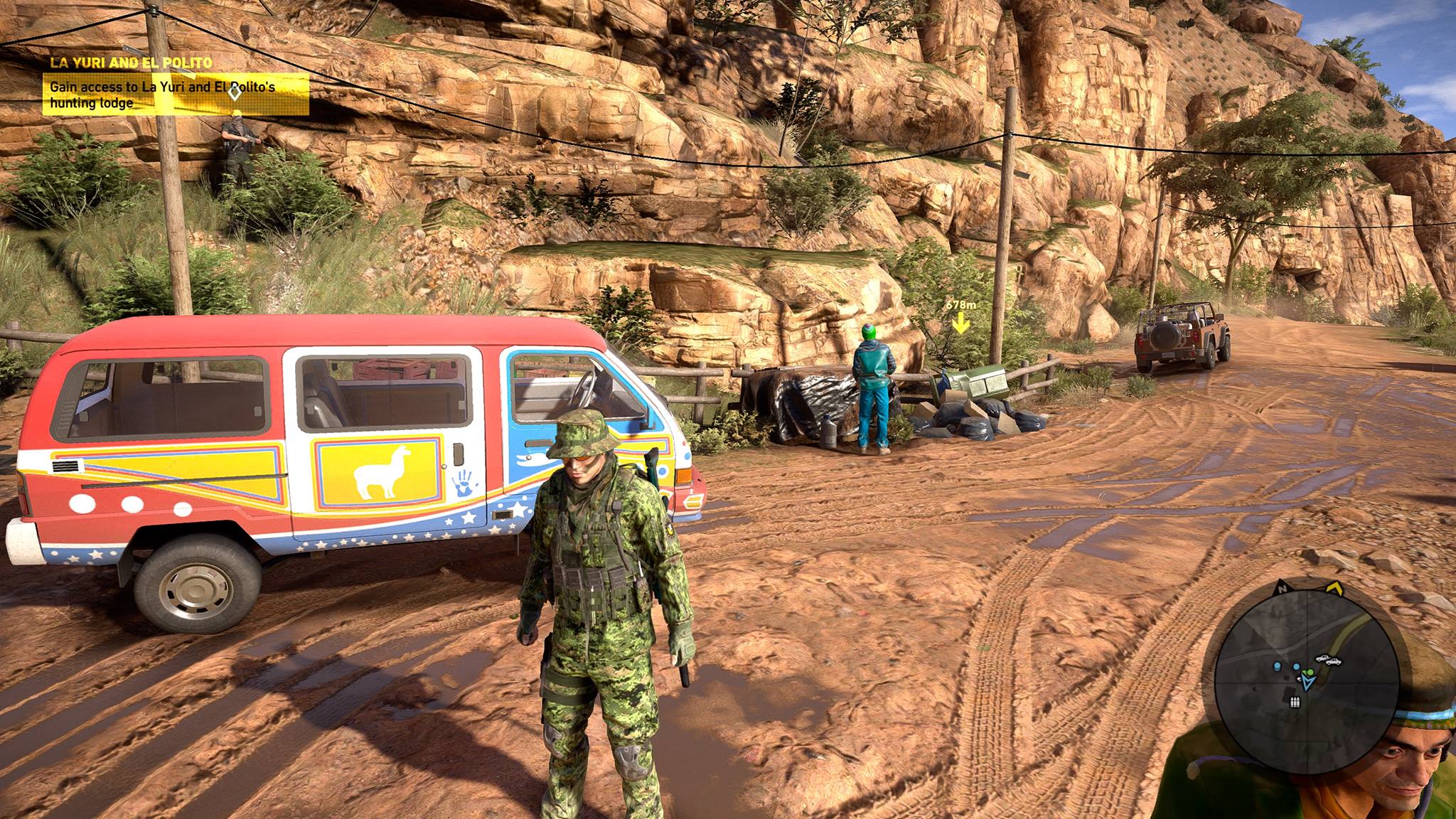 Highlights:
Strong Points: Very realistic Graphics and sound quality; Character, weapons, and gear customization; Extremely large map size with tons of main story and side quests to complete; Well done bullet physics and weapon handling; Interesting story and memorable bosses; Very enjoyable with friends
Weak Points: AI Teammates not always performing as they should; Enemy AI hit and miss on their intelligence and realistic behavior; Poorly done vehicle controls and handling
Moral Warnings: Very strong language; Use Lords name in vain several time; Crude and questionable jokes by AI Teammates; Blood on ground and walls after killing enemies (it does go away after time); Occult practices by one of the main bosses; Major drug use and references by enemy AI bosses; Moderately graphic depiction of torture
The game sets you in the middle of Bolivia in an area called Itacua and you're on the hunt to take down a pair of criminals who just so happen to be a ruthless couple named La Yuri and El Polito. Take it from me, you don't want to be inviting these two over for a barbecue, unless you want to be the barbecue. They are ruthless, feared, and love what they do, it just makes them smile with glee.
All though you could focus on La Yuri and El Polito, the game allows you to freely travel to any province across the map as you see fit. Your only limitation is the map, which is supposed to be nearly 3 times the size of Montana. This map is massive with 11 ecosystems spread across 21 provinces; you will have plenty to see and do. 
As I mentioned the game is massive and that is its major strength, because it offers players the ability to spend hours upon hours traveling with up to 3 friends or utilizing 3 AI teammates to explore and discover this vast country. Another strength is the weapon customization, which is mind boggling. When you first go to customize your weapons the gun completely breaks apart and you are able to change out parts that you discover in parts caches strewn all over the map. The parts can be fitted into a variety of weapons and also camouflage if you desire. My friends and I had a blast finding these parts and making our weapons function even more proficiently. You will also come across weapon caches as you traverse Bolivia and they can improve your arsenal of weapons so that you can take down the drug cartel and the corrupt government paramilitary force called Unidad.
As you complete missions and various other objectives on the map, you level up and that helps you upgrade your abilities. You get Skill Points by leveling up and also completing missions and finding Skill Point caches, which are located all over the map. You can upgrade your drone's ability, your AI teammates, your own skills, and more. The way you upgrade as well as customize your character's weapons, camouflage, and look will make each players' ghost unique to them.
Besides the size of the map another strength is the graphics and sound quality. The graphics quality of the game is some of the best you will see for this type of game. When me and my friends would hop into a helicopter and fly we always look forward to seeing the beautiful vistas and breathtaking landscape that we traveled over. One thing that was simply impressive and we have never seen in any other game is the weather effects. In most open world games the weather wasn't much of a factor, if at all. However here Ubisoft Paris clearly showed all other developers how to do weather the right way. For example, some of my friends and I were headed to takedown an under boss and night started getting darker, and then we could hear thunder and see massive lightning across the sky. The sound of the thunder rocked my speakers and I really could feel it. Then came the rain and the rain kept pouring and pouring and pouring (yes it was a Monsoon). Our ghost gear, weapons, and faces were soaked and the road and ditches were filling up with water. This is something we've never seen an any game before, simply amazing. We completed the mission with the help of the Monsoon to drown out our sound. After what seemed like a hour of gameplay the rain stopped and we were just standing there talking and in shock at what we just experienced. That was just simply amazing and we all couldn't wait for the next Monsoon to come along. Now not all rain storms are like that, some are brief (10 or 15 minutes) and some are bit longer, but not as intense as we experienced. If there was an Academy Award for weather effects in a game then Ubisoft Paris is the clear winner.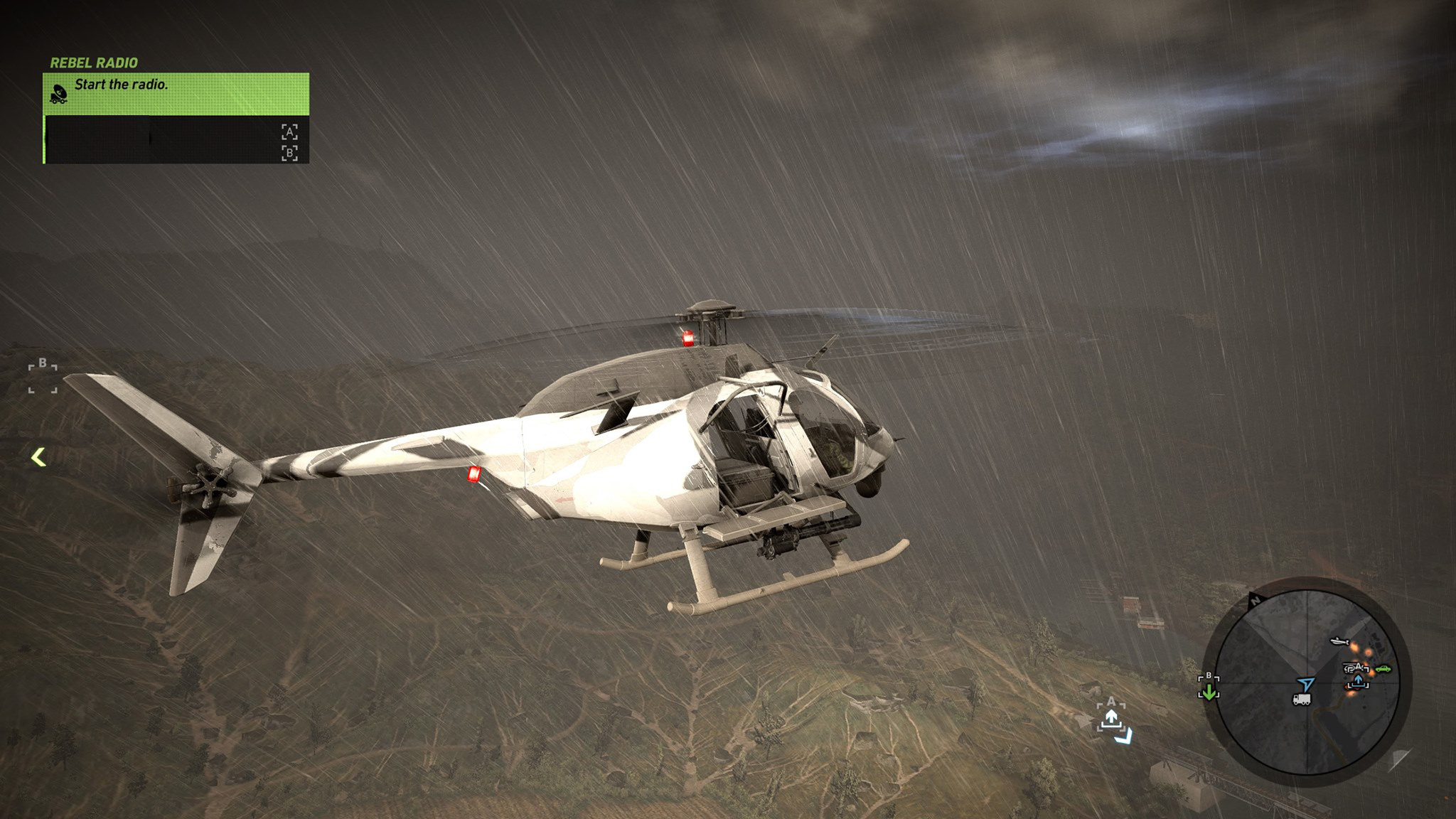 Score Breakdown:
Higher is better
(10/10 is perfect)
Game Score - 88%
Gameplay - 16/20
Graphics - 10/10
Sound - 10/10
Stability - 4/5
Controls - 4/5

Morality Score - 56%
Violence - 4.5/10
Language - 3/10
Sexual Content - 6.5/10
Occult/Supernatural - 7/10
Cultural/Moral/Ethical - 7/10
Now let's talk about another solid aspect of the game and that is the sound affects. From the sound of the cattle, llamas, and other animals, to the sound of vehicles, NPCs, AI Teammates, and lastly the various weapons, this game is very good at making everything sound the way it should. If you have a 7.1 surround sound headphones or home sound system you will be thoroughly impressed. I can recall many times getting into a fire fight and hearing the sound of bullets whizzing from one speaker in my room to the other speaker and thinking this sounds pretty awesome.
Let's move on to some of the weak points in the game. AI Teammates do an ok job, but can be frustrating when you just want them to stay in one place so you can scout out the area visually and with your drone. Most of the time they would stay put but sometimes (not all the time) they would move out of cover and the enemy AI would see them and then your secrecy is blown and you're thrust into a fire fight you didn't plan on getting into.
Vehicles can be very fun, but they can also be very frustrating. The controls sometimes feel too loose or not fully responsive. For example when you drive a motorcycle on a paved road, the controls can cause you to swerve all over the place. You have to be constantly aware of how you're controlling the motorcycle and just focus; don't even look around to much or you might go off into a ditch. This has to be a high priority for Ubisoft Paris in a future patch.
In regards to this game I would say any adult who enjoys military shooters and enjoy playing with their friends in a vast open world will want to buy or rent this game. As I mentioned above this game is not for kids or even teenagers. I would strongly advise you take that into consideration when deciding on this game. The foul language, killing of enemies, weapons, and of course drugs in this title make Tom Clancy's Ghost Recon Wildlands a very adult game. In conclusion, me and my friends enjoyed many aspects of the game, but if I had small children I would strongly advise against it.


(Kinguin Affiliate Link)