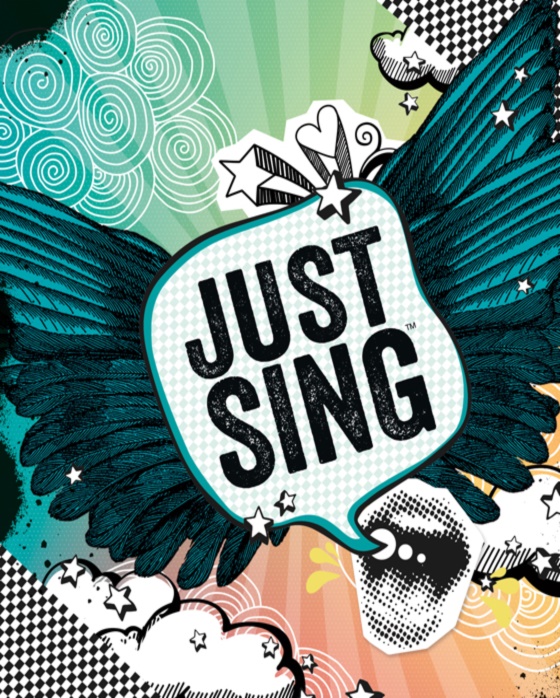 Game Info:
Just Sing
Developed by: iNiS
Published by: Ubisoft
Release Date: September 6, 2016
Available on: PS4, Xbox One
Genre: Party game
Number of players: Up to four
ESRB Rating: E 10+ for mild lyrics
Price: $29.99
(Amazon Affiliate Link)
Thank you Ubisoft for sending us a copy of this game to review!
Many people like to sing along to their favorite songs and some are less shy than others.  If you don't like singing, then this game is not for you.  If you're afraid that you don't sing well, then it's worth mentioning that this game doesn't penalize or force you to compete against others.  The party mode lets you sing solo or with up to four people.
If you think that you have the chops to compete against others, then you'll enjoy the battle mode where you can see which singer wins the most medals for their performance.  To check out your competition, you can watch videos uploaded by the Just Sing community.  The videos that you make can be saved for private or public viewing.
Just Sing comes with forty songs from a wide variety of artists and genres.  The genres include: '80s, additional genres, country, dance/electronic, hip hop, pop, rock, and soul.  More songs are available for purchase through the store.  Songs are available in packs in exchange for tickets which sell for $9.99.  There are multiple Disney packs and a bundle with even more songs from the eighties available.  If you're a member of Uplay club you can unlock some free songs like Silent Night and Happy Birthday with points you earn in-game.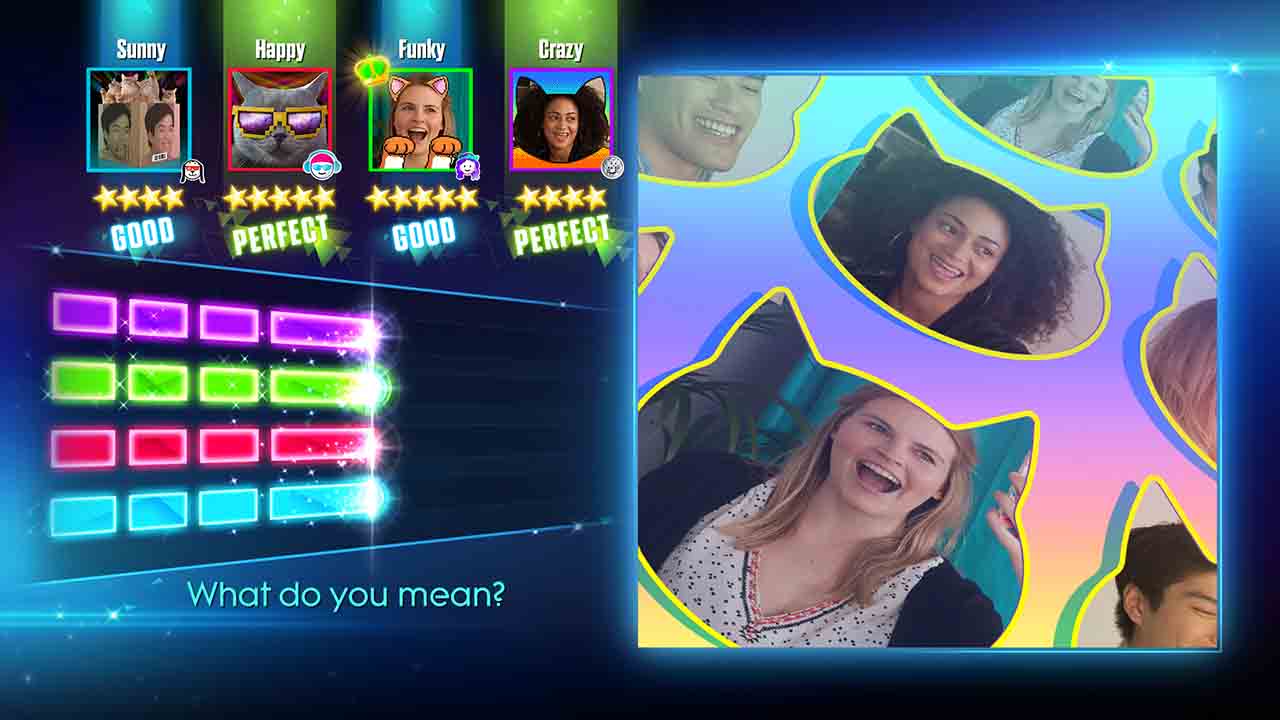 Highlights:
Strong Points: Lots of song variety; no penalties for singing off-key
Weak Points: Most of the songs are covers; in-app purchases; multiple network disconnects which crashes the game back to the title screen
Moral Warnings: Some of the original lyrics for the songs have cussing and blaspheming (this game doesn't show swearing); sexual references
The base library includes many good songs including some Disney favorites like "Can You Feel the Love Tonight," "Colors of the Wind," and "Let it Go."  Every decade since the 1950s is represented with at least one song.  The oldest song in the catalog is Elvis' "Hound Dog" and the most recent songs are from 2015.  Some of my favorites from various eras include "U Can't Touch This," "Torn," "Take on Me," "Stand By Me," "Radioactive," "My Heart Will Go On," "I Will Survive," "Don't Worry Be Happy," "Counting Stars," "Call Me Maybe," and "…Baby One More Time."  Not all of songs are available right away; some like "What's Up" become unlocked as you play the game.   I was surprised to see the Christian song, "Hallelujah" in the game until I found out that it wasn't the classical hymn version.  While it has Biblical references, it doesn't confirm or glorify God's existence.  
While the song selection is great, their quality is rather disappointing since many of them are covers and not sung by the original artists.  Granted, it's your voice that's supposed to be the highlight, but the bad rendition of "Love Shack" and many others is unforgivable.  Not all of the songs are covers thankfully as Adam Levine's vocals in "One More Night" are hard to replicate.
Singing in this title can be accomplished by using a USB microphone or the free phone app.  Instead of digging up my old Rock Band Mic, I used the phone app which is pretty easy to use and connect to the PS4.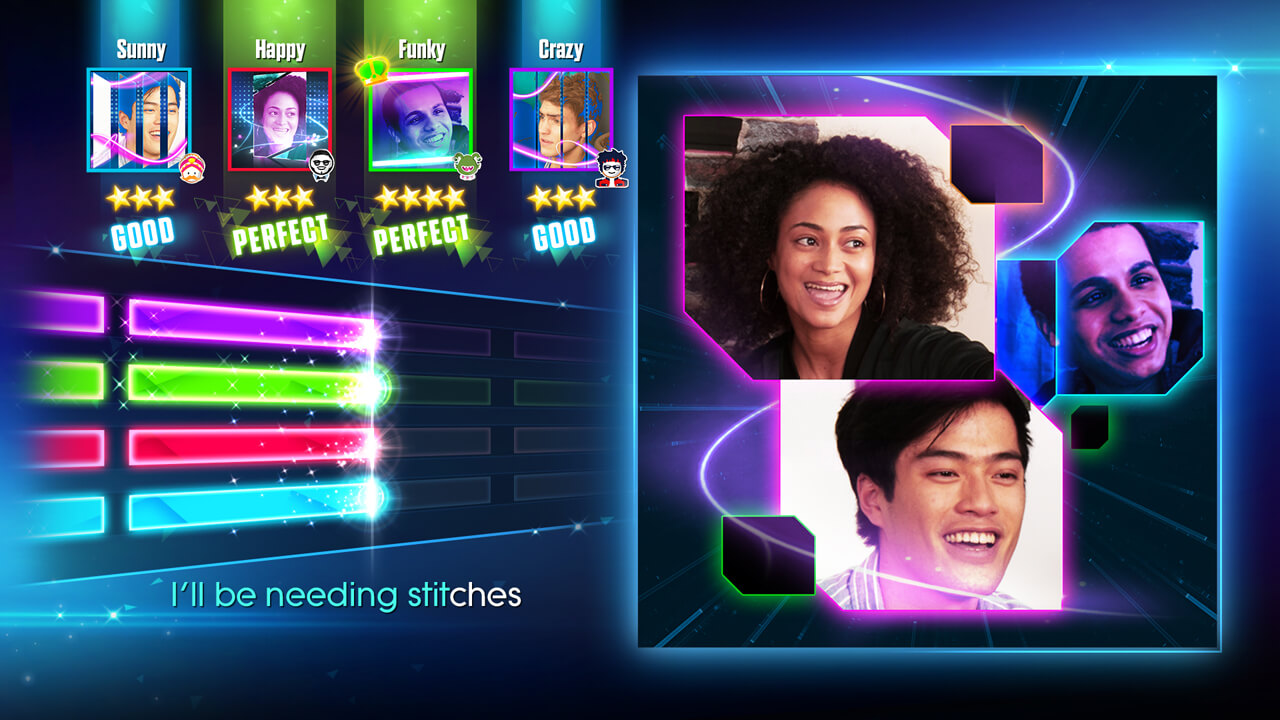 Score Breakdown:
Higher is better
(10/10 is perfect)
Game Score - 72%
Gameplay - 15/20
Graphics - 8/10
Sound - 6/10
Stability - 2/5
Controls - 5/5

Morality Score - 80%
Violence - 10/10
Language - 3/10
Sexual Content - 7/10
Occult/Supernatural - 10/10
Cultural/Moral/Ethical - 10/10
The music videos have several themes to choose from including tropical, monster, cat, and night club.  Many of them become unlocked as you play.  The video switches between the optional PS4 camera and the phone app.  After a song is completed you can choose to save it locally or publish it online on YouTube or make it available for other players to see via the Watch menu in-game.  There's a sixteen video limit so choose carefully on which ones you wish to share.
When singing you'll see the lyrics appear on the main screen as well as on the phone.  For the most part the performances went smoothly but we have experienced some disconnects due to network issues or server maintenance.  For the maintenance we were given warnings, but the frequent disconnects got rather irritating.  There is an option to play offline, but by doing so you won't have the option to share your locally saved video online at a later time. 
Despite some of the songs having cusswords in them ("All About That Bass"), they are removed in this game.  Other songs have the equivalent to OMG in them.   Most of the songs are family friendly, but some of them do talk about intimate relationships occurring before marriage.
In the end, this game was a bit of a disappointment for us.  Between the bad covers and the frequent disconnects it gave us little incentive to sing which took some persuading to get my kids to do in the first place.  When my daughter worked up the courage to sing "Let It Go" it kicked her back to the title screen and she didn't even get to see a partial recording of her performance.  If you're into Karaoke this title is worth looking into, but I only recommend it to people who go out of their way to sing.