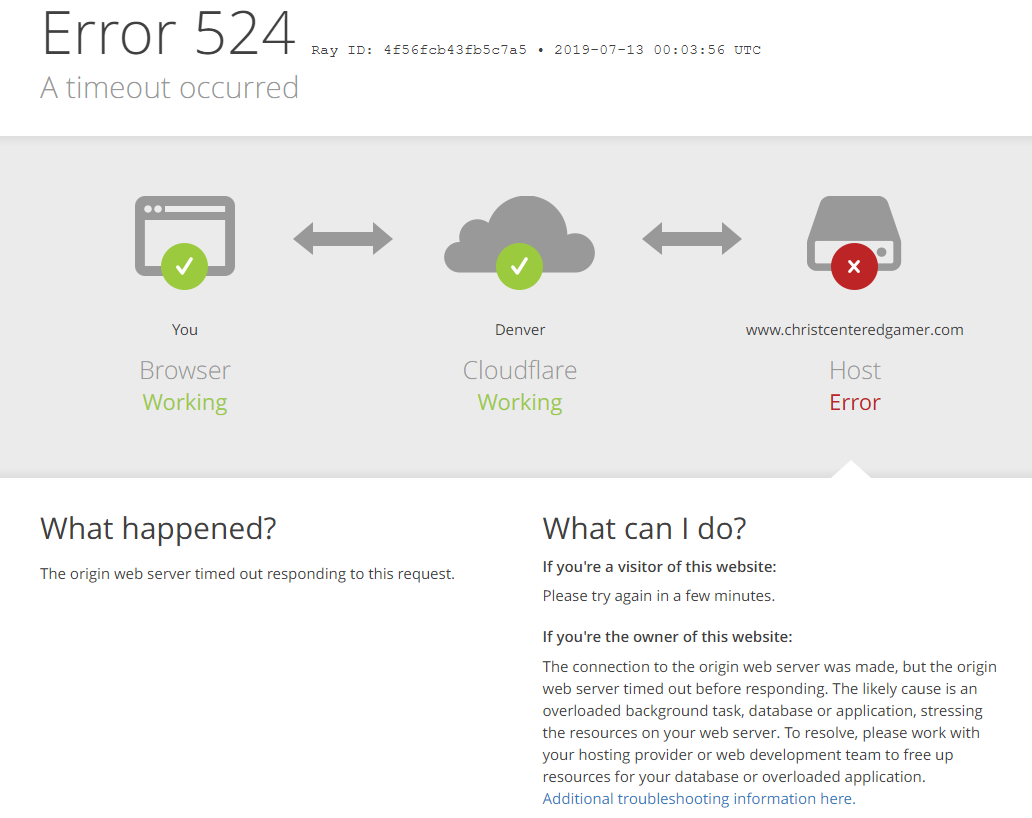 I see this error message almost every day.  I'm sure many of our readers do too.  Even without the error messages, the site's loading times are not the greatest.  As a 501(C)3 Non-Profit we rely on tax-deductible donations to cover our minimal operating expenses. We're blessed to have our own dedicated web server that we share with other sites to offset the costs, but that server is several years old and having a hard time keeping up with our traffic.  We currently pay $35/month for a 2.27GHz Xeon 5520 with 16GB or RAM and 2 1 TB HDDs.  Finances permitting we would like to rent out a $89/month server that's 2.66-3.06GHz turbo Xeon with 72GB or RAM and 2 480GB SSDs.  The SSD drives alone would make this site much quicker, but the faster CPUs and increased memory would also help out tremendously.  
Though the site still has a few volunteer reviewers (including the founders!), we've been blessed with many great paid reviewers who receive $25 per written review.  Given that our monthly income is less than $600 on average and our reviewer payouts take up a big chuck of that, we're not in a position to take on a significant expense unless we can secure more funding. 
We have some regular donators who contribute via Paypal.  We also have an active Patreon page.  For those who don't like those two options, we have a Subscribestar site that has yet to get a backer on it. If we can get $100/month via any of those platforms, we can afford to upgrade our server and use any additional funding to pay our reviewers. Thanks for reading our site, this appeal, and for your support.
in Him,
Cheryl